MBA Admission opportunities for Students of Delhi-NCR.                               
Call-011 64614275 For Expert Counseling
Freezing and Raining Delhi and NCR students facings Disappointments and confusions for Taking their CAREER`S Decision in the field of management.The Common Dilemma among students willing for MBA/PGDM admission created by Number of SMS and Bulk Mailers and Non Stop Admission Calls from Top B schools all across India Claiming to be the best in terms of Education,trainings and Placements are the major cause of Dilemma/Confusion where the students are not able to Judge whom to Trust.
www.admissionmba.in a Square unit of Career Plus has this great offering for MBA Aspirants  for Right Career Decision ,Counseling students over a Decade with Expert MBA Counseling with More than 3000 successful Students being counseled every year.
Feel Free to call for appointment for Free Expert Counseling 011-64614275 ,09540071958 in Delhi for Top MBA Colleges in India.
SOME OF OUR EXPERT MBA COUNSELINGS INCLUDE:
1)Understanding the Management Course (MBA/PGDM),What is it all about and how will this benefit students and where will they land you after completion.
2)How to choose and Compare colleges being Unbiased.
3)Actual Training and Placements offered to students and students feed back.
4)Return on Investment.
5)Ideal Fees Structure and Loaning.
MBA Admission opportunities for Students of Delhi-NCR:-(EXCLUSIVE)
1.Fill Up the Quick Free MBA admissions Form.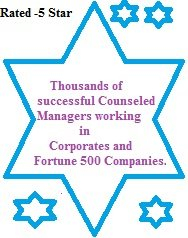 2.Get Free Expert MBA Personalized Counseling.

3.Compare & Shortlist MBA colleges Free.

4.Free Luxury Cab for Pick and Drop and MBA colleges Visits for Better students Feedback and Understandings(Exclusive Service ).
5 Get Free Application Kit for Top MBA Colleges(Exclusive Service )Even at Door step.

6.Apply to top MBA colleges of your Choice by filling the MBA Admissions Form.
7.Registering with colleges after Receiving Selection Letters
Feel Free To Call for Expert counseling,Guidance and Admission And Free Personalized Counseling.
Pooja -9250374279
Charu-9540071958
Khushi-9312773279
Payal-8802974575
Manisha-9910604275
Our Address for MBA Admission opportunities for Students of Delhi-NCR Exclusive Counseling;
63-64 Tara Bhawan ,Hari nagar ,Ashram chowk ,New Delhi -110014
011-64614275,011 26433275
INCOMING SEARCHES:
MBA Admission opportunities for Students of Delhi-NCR
mba ADMISSION OPPORTUNITIES for students of Delhi-NCR