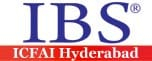 IBS Business School, Dontanapalli, Shankarpally Road,
Kolkata – 501504. Phone No.-: 9811004275, 9250376104
Website-: www.ibsindia.org
IBS Kolkata (Faculty of Management Studies) is a constituent of the ICFAI Foundation for Higher Education, which is declared to be a Deemed-to-be-university under Section 3 of UGC Act. 1956.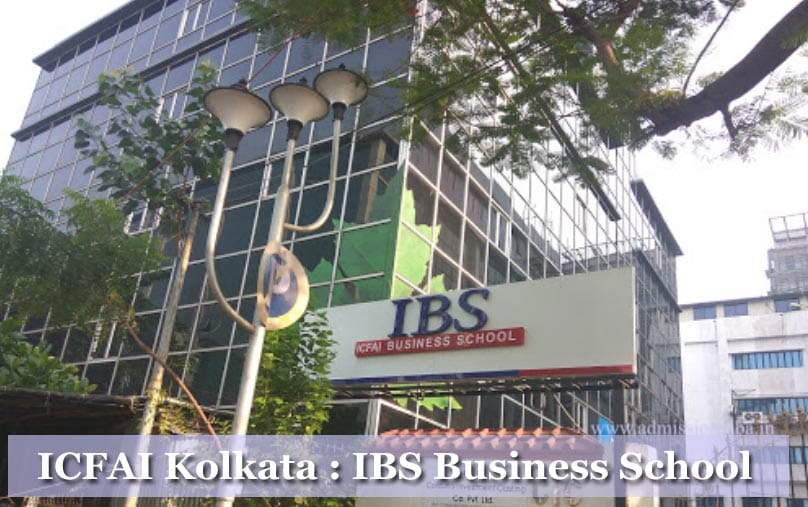 ICFAI IBS Kolkata Business School

campuses

IBS offers high-quality programs in different areas of management to a cross-section of students, executives and professionals across India. IBS has a reputation for innovative program design and delivery, quality course ware, personalized instruction, strong industry interface, research, consultancy and publications.
College in Kolkata
IBS Business School
Location
Kolkata
Date of Establishment
1995
Affiliation
Approved by AICTE

Courses Offered

Exam

IBS Kolkata Fees Structure 2022-24

IBS Kolkata Fees Structure

PGDM Rs. 9.09 lakh for 2 yr.
specialization offered

Marketing
Human Resources
Finance
International Business
Information Technology
Operations Management

IBS Kolkata Eligibility

Keep the marks sheets of X, XII, Graduation and any other professional qualification ready for calculating
percentage of marks.
The percentage obtained is to be calculated as per the practice followed by the
Board/University/Institution from where you will be graduating.
If academic institutions offer grade point averages (GPA), they need to be converted into percentage score as per the conversion scheme of that institution.
If an institution does not have a conversion scheme for GPA, the equivalence has to be calculated by dividing obtained Cumulative GPA (CGPA) by the maximum possible CGPA and multiplying by 100.

ICFAI Kolkata Admission Procedure
Previous academic performance + Entrance Exam Score + Group Discussion + Personal Interview.
IBS Kolkata Scholarships
Yes, Available

Apply for IBS 2022

Estimated time to complete this process: 20-30 minutes.

You have to apply for IBS Kolkata 2022 by using the link www.ibsindia.org/ibs Kolkata

Online Purchase
Offline Purchase

In this section, you will enter your contact details, program information and past academic record details. any Help Admission for cala 9811004275

Seats (Intake)
PGPM – 600 Seats.
GD/PI Cities
New Delhi, Bhubaneswar, Kolkata, Jaipur, Guwahati, Ranchi, Jamshedpur, Patna, Kanpur, Allahabad, Lucknow, Chandigarh.
Ranking

'A5' by Business Standard IMRB.
2nd among Top 40 B-Schools of Excellence – CSR-GHRDC.
10th among Top 30 New Generation B-Schools and 3rd among North Indian B-Schools -Digital Mailers.
A' by Business and Management Chronicle.

Highest package
Rs 10.00 Lakhs ( National ) Rs 10.20 lakh ( International )

ibs business school Kolkata Average package

Average Salary *(Top 10%)-Rs 5.60, (Top 25%)-Rs 6.99 lakhs .
On Campus placement %
93 %
IBS Kolkata No of Recruiters
204
IBS Kolkata Placement Recruiters (Few)

CB Richard Ellis
Deloitte Financial Advisory Services India Pvt. Ltd.
Google
Grofers
Hero FinCorp Ltd
ICICI Bank
Mahindra & Mahindra
MSA Global LLC
NDTV Convergence
Pricewaterhousecoopers