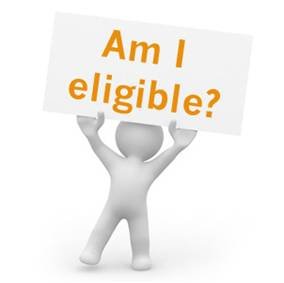 PGDM Eligibility for admission at AICTE Top Ranked Colleges India
Admission eligibility Criteria in India Approve By AICTE for Eligibility Criteria is to be fulfilled by the aspiring Student :-
Minimum Eligibility Criteria
For admission to Post Graduate Diploma in Management (PGDM) AICTE approval courses is at least a 3-year Bachelor's degree or equivalent in any discipline recognize By The Association of Indian Universities – AIU as eligible for Post Graduate Studies or possess an equivalent qualification recognized By the Ministry of HRD, Govt. of India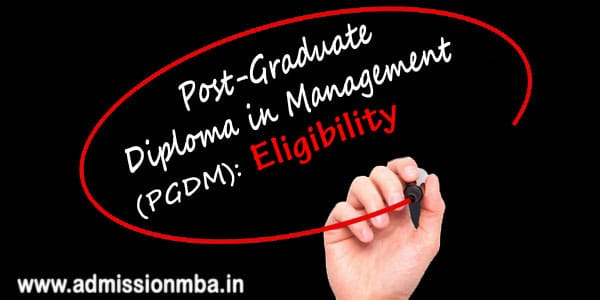 The participants must possess a Candidates in the final year of a Bachelor's Degree course or equivalent are also eligible to apply
PGDM Course Eligibility : Bachelor's degree with minimum 50% marks in aggregate of all the subjects from any of the Universities recognized by thy AIU UGC or AICTE failing which the provisional admission will be cancelled .
Business Experience will additional weight-age in The Selection process.
Eligibility for admission at AICTE Top Ranked Colleges India accept Entrance Examination:
National level Entrance Exam
State Level Entrance Exam
PGDM Course Eligibility for Self prescribed Tests conducted by The Institute.
Self Processed correct application form with actual Details and current Photographs  before the End Dates to the respective colleges.
Necessary Documents Required for Admission-:
A Photocopy of
Accepts Entrance score CAT / CMAT / GMAT/ MAT Feb MAT/ XAT Score Card.
Graduation Examination mark sheet ( 1st & 2nd year Mark sheets for 3rd yr. Degree holders and 1st, 2nd & 3rd Yr. Mark Sheets for 4th Yr. Degree Holders, in case Applying for Final Examinations )
12th Certificate or 10th Certificate
Passport Size colored Photographs 4
Incoming Search Term :
PGDM Eligibility, PGDM Eligibility Criteria 2021- 23 PGDM Course Eligibility 2021, Eligibility criteria for PGDM by aicte, PGDM Eligibility for admission process, eligibility for PGDM from Indian Colleges, Eligibility for PGDM in Top B-school, PGDM in delhi B-school Admission criteria……