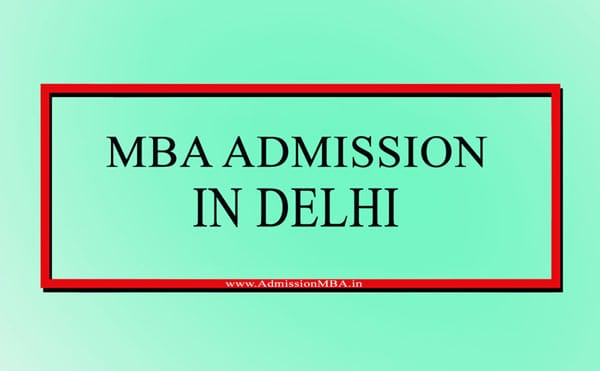 The MBA admissions process 2022 is open in many top MBA colleges in Delhi, despite the fact that some of the best MBA colleges in Delhi / NCR have completed their MBA admissions. The impact of the corona virus has provided an extended opportunity for MBA admissions in Delhi's top MBA colleges. The admission process is being completed through Skype or other interview process instead of asking candidates to appear physically for the selection process.
MBA admission in Delhi NCR 2022 is open in almost all good MBA colleges in Delhi. There is no high cut off for admission to MBA colleges in Delhi, sectional score cut off is not applicable and MBA admission is available on a medium fee structure. Click here to check the fees of MBA colleges in Delhi NCR
MBA Admission: Think, decide and then apply
The MBA is the smallest but best career-oriented postgraduate program. You need to decide which MBA course you want to do, which are the best B-schools in Delhi that offer this MBA program, what is the eligibility for admission and what is the MBA admission process.
Accordingly, the MBA admission process in any MBA college is based on the entrance exam, academics, work experience and performance in GD-PI-Wat. Broadly, the following steps are involved in the MBA admission process in Delhi NCR:
1: Submission of application for admission to the institute and for the entrance examination before the deadline
2: Appearing and scoring well in required MBA entrance exam like CAT / XAT / SNAP / NMAT / GMAT / MAT / CMAT.
3: Shortlisting and Participation in Final Selection Round – GD-PI-WAT
4: Accepting the offer of admission, if finally selected for admission
Most MBA colleges in Delhi NCR shortlist candidates based on one or the other MBA entrance exams, some considering academics and work experience. However, individual interview rounds are conducted by each MBA college for admission as it reveals the candidate's qualifications, personality, leadership quality and other key skills.
If you are looking for MBA Admission in Delhi and want to check the effect of Coronavirus on MBA Admission process, then you are at right place. Note that the MBA admission process in Delhi has not been stopped, and is currently open. AdmissionMBA.in has conducted research on the top B-schools in Delhi where the admission 2022 process is still open. More details below.
MBA Admissions Open | Apply Now | Last dates to Apply
Almost all national level entrance exam scores like CAT / XAT / MAT / CMAT / ATMA are accepted by these MBA colleges in Delhi NCR with admission status. You can now apply as per the MBA application deadline of the respective MBA colleges. Admissions to most of the MBA colleges in Delhi are open and with good placement record given below.
20 MBA Colleges in Delhi Course Admission and Fees 2022
Below is a list of good B-schools in Delhi where MBA / PGDM admissions are currently open.
Attention Please:
MBA colleges in Delhi are ranked by rank and grade. Click here to check and compare MBA colleges
Due to Kovid-19 lockdown, entry is open for short duration
Step by Step MBA Admission Process in Delhi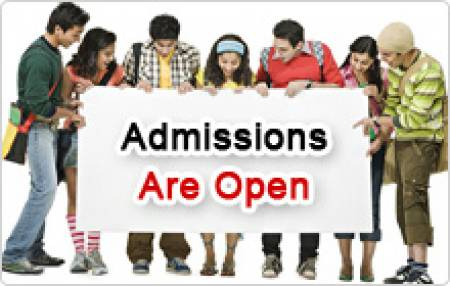 Eligibility Criteria
A minimum percentage marks (50-60%) in graduation is required for MBA admission in a good MBA college in Delhi
Final year students can also apply for MBA admission
There is usually no age limit to apply for MBA college admission in Delhi NCR
Taking the Requisite MBA Entrance Exam
You are required to appear in MBA entrance exam, for which admission is accepted by MBA college
IIM Rohtak, FMS Delhi, MDI Gurgaon, IMI Delhi, IIT Delhi, LBSIM Delhi, IP University accept tournament scores
IIFT Delhi accepts IIFT MBA entrance exam only.
XLRI Delhi NCR accepts only XAT scores
IMT Ghaziabad, BIMTECH Greater Noida, FORE New Delhi accepts CAT / XAT score
Other MBA colleges like JIMS Rohini, NDIM, Jaipuria, IMS CAT / XAT / CMAT / MAT & others accept the exam results.
Make sure you appear in the correct MBA entrance exam and score well
Shortlisting for GD-PI-WAT
Different MBA colleges have different shortlisting criteria based on entrance exam scores, academics, work experience, diversity
FMS, IIFT requires candidates to secure minimum sectional score along with overall cut off score for shortlisting
Many top MBA colleges require candidates to cross the overall cut off for shortlisting.
Most MBA colleges in Delhi conduct Group Discussion (GD) / Group Exercise (GE) and Personal Interview (PI) in the final stages.
Written Aptitude Test (WAT) is also conducted in some of Delhi's MBA colleges.
Accepting Final Admission Offer
The final stage of the MBA admission process in Delhi is accepting the admission offer, if the MBA is finally selected by the college. You should:
Accept admission offer and go back to MBA college
Pay the entry acceptance fee by the due date to block your seat
Top MBA Colleges in Delhi accept common entrance exam score PI
All the top MBA colleges in Delhi follow the MBA admission process which is based on the score of the entrance examination followed by the final selection round which includes GD / PI / PH. While some of the top MBA colleges like FMS Delhi include Extempore, GD and PI; MDI Gurgaon operates GD-PI-WAT; IMT Ghaziabad conducts GE / PI rounds in the final admission process. Some of the top MBA colleges in the table below have their admission criteria components
| | | | |
| --- | --- | --- | --- |
| Top MBA Colleges in Delhi | accept common | entrance exam score | PI |
| FMS New Delhi: Faculty of Management Studies | CAT | GD-Extempore | Yes |
| FORE School of Management, New Delhi | CAT / XAT | BA Quiz/Extempore/WAT | Yes |
| IIFT New Delhi: Indian Institute of Foreign Trade | IIFT | GD-WAT | Yes |
| IIT Delhi: Department of Management Studies New Delhi | CAT | GD | Yes |
| IMI New Delhi: International Management Institute | CAT | GD-WAT | Yes |
| LBSIM New Delhi | CAT | GD-WAT | Yes |
| University School of Management Studies (USMS) – Guru Gobind Singh Indraprastha University | CAT | GD | Yes |
How to finalize your MBA Admission? 10 main tips
You need to take following 10 steps to choose the right MBA college in Delhi with the 10 parameters recommended by AdmissionMBA.in.
Exam Accepted & their Cut Off: Check your eligibility
Different MBA colleges in Delhi accept different entrance exam scores. Your eligibility for MBA admission in Delhi depends on whether you have taken the exam or not. For example FMS, MDI, IMI, LBSIM only accept CAT exam scores; XLRI accepts Delhi NCR XAT exam score; IIFT accepts IIFT exam scores and so on. Therefore, you need to sit the right entrance test for admission to the right MBA college in addition to fulfilling the educational qualification criteria.
MBA Vs PGDM: Select type of MBA College in Delhi carefully
Before applying for MBA program you need to decide whether you want to do university MBA from FMS Delhi, IP University, Ambedkar University or other top MBA colleges among MDI, IMI, IMT, XLRI, LBSIM, FORI Such as wishing to pursue PGDM. other. So, first check the college and then apply
Fee: Calculate Total Amount you will spend, not just Tuition Fee
The MBA fee is in the range of Rs. 2 lakh to 20 lakh in various MBA colleges in Delhi. While the fee for FMS Delhi is less than Rs.2 lakhs, the fee for MDI Gurgaon is Rs.2 + lakhs. While the tuition fee is very low, the total expenses are quite high and sometimes equal to the tuition fee. So check the total fee for two years before finalizing the admission
Placements: Check Average Salary and Top Recruiters
Good placement over the years is one of the important criteria for finalizing MBA admissions. It is better to check the previous placement record and average salary of MBA college. Read more
Ranking & Accreditation: Trust only the best
Delhi NCR has reliable rankings ranking MBA colleges. Check where the B-school is to decide your choice of the best MBA college in Delhi in the latest NIRF rankings, AdmissionMBA.In rankings, Business Today rankings of the Government of India.
Faculty: The most important criteria, research wisely
In any MBA college in Delhi, the faculty is considered as the core Inspiring Group that will make you a Business Manager. If faculty members are well experienced, have industry experience, are research oriented, they will turn you into the best managers. So check the faculty profile before applying
Location: Delhi – One of the most preferred Cities
Placement of MBA college in an industry center in a good metro city like Delhi increases your career growth because the chances of frequent industry interaction, placements are high. Therefore, be prepared to migrate to Delhi and get admission in the best MBA colleges to get good career opportunities after completing the course. Read more
General MBA or Specialized MBA: Match your aptitude
You must specify your area of ​​interest before admission. If you are looking for a general MBA program with options in various specialization areas, then you are given the opportunity in the final year, but if you have decided to do MBA in a specific field like HR, Finance, Analytics, Marketing, then There are several top MBA colleges. Delhi has been offering specialized MBA courses since the first year. So decide first, then apply
Legacy & Alumni Base: Network Matters
The older the MBA college in Delhi, the wider its alumni base will be. More network helps in career development, enhances your problem solving skills and helps you become a successful manager
Infrastructure & Facilities: Good Ambience aids Great learning.
A good infrastructure with facilities like a well-equipped library, Wi-Fi, hostels, class rooms, auditoriums, health care, sports and entertainment helps you get a better learning experience. Therefore, to get good education in B-school in Delhi, there should be good environment. Read in detail how to choose the right MBA collegeRead in Detail How to choose the right MBA college
Top MBA colleges in Delhi: last date to apply
MBA admission 2022 application deadline in top MBA colleges in the following is now closed:
| | |
| --- | --- |
| MBA College in Delhi | Admission Status/Last Date |
| FMS Delhi | Closed/15th January, 2022 |
| IIFT Delhi | Closed/15 March 2022 |
| FORE School of Management, New Delhi | Closed/October 1, 2021 |
| LBSIM New Delhi | Closed/ Friday, 22nd January 2022 |
| XLRI Jhajjar (Delhi NCR) | NA |
| IMI New Delhi | Apply /20th January 2022 |
| JIMS Rohini | Apply/ June 11, 2022 |
| Fortune Institute of International Business | Apply/June 11, 2022 |
MBA Admission in Delhi: A better choice
MBA colleges in Delhi NCR provide better career opportunities as Delhi is India's largest and second largest group in the world with a population of over 2.17 crore attracting diverse and high employment options. All regions of Delhi NCR together produced GDP of $ 128.9 billion in 2011-12, which was 7.5 percent of Indian GDP.
An MBA in Delhi is a good option as more MBA options are available in Delhi with higher education at a lower fee, higher return on investment.
With its distinct position in the national capital, MBA colleges in Delhi have more and more corporate interface available.
Delhi has a prominent place on the national map of management education with more facilities to connect with the industry.
Delhi is an important commercial center in South Asia and the third largest metropolitan area in India.
The state has seen unprecedented growth in its service areas. Delhi has a skilled work force with English speaking, availability of adequate infrastructure, number of internet and telecom service providers and satellite communication facilities.
The average salary in MBA colleges of Delhi is better than other cities and much higher.
Delhi: Hub of quality MBA education
The MBA colleges in Delhi and Delhi NCR are spread over the entire National Capital Region of Delhi. Although there are no IIMs present in Delhi, many IIMs are preferred to these MBA colleges as they provide you with the most learning experience.
MBA colleges in Delhi offer diverse expertise in marketing, consulting, international trade, retail management, finance, human resources, public policy and other related fields. The MBA option option is available in a wide range in choosing MBA colleges in Delhi as per your choice.
PGDM colleges in Delhi
Many private PGDM colleges in Delhi rank highly and are at par with IIM. Some such PGDM colleges are MDI Gurgaon, IMI New Delhi, IMT Ghaziabad, Bimtech Greater Noida. Apart from this, other top PGDM colleges in Delhi NCR include LBSIM New Delhi, NDIM New Delhi, FORE, FIIB, EMPI, JIMS Rohini. XLRI has also launched its Delhi campus at Jhajjar in Delhi NCR from the academic session 2020-21.
Direct MBA Admission in Delhi
There are many MBA colleges in Delhi that conduct their own entrance exams and provide direct admission. Read more to check MBA admissions colleges directly in Delhi
Visit the campus
Before taking admission, visit MBA College Campus in Delhi. Inquire current students about B-school learning experiences, placements, pedagogy, career prospects
Check for Fee discounts & scholarships
Before proceeding for MBA admission in Delhi, check for fee waivers, scholarships and other financial aid available in MBA colleges. This will reduce your financial burden during the study. Read more
Understand AICTE Fee Refund rules:
If you get a better MBA option after taking admission in MBA college in Delhi, then you can claim for full fee refund as per AICTE fee refund rules. Read more
Remember the Admission last date:
Do not wait, if you decide for MBA admission. Be sure to apply before the last date to apply.
The capital of India is been a Choice of preference of location almost for Students from Various states of  India for Studies. Most of all MBA Aspirants looking for Admission MBA in Delhi. The Capital City of India. Hence prefer studying Management programme. The Courses Like MBA, also capital consequently  is hub for many multinational companies too. Studying MBA After colleges as a result offers wide wide acceptance, opportunities and salary.
Read more-: Structure for MBA Colleges Delhi
MBA studies has always been a choice of courses for students from varied backgrounds for successful career most noteworthy. Students for MBA Colleges in the Capital City of India, do hard work consequently for  MBA Admission Delhi. Most of all students after graduation or in final year therefore join various mba coaching institutes in the Capital City of Republic of India. Hence They start preparing for different mba entrance Tests in conclusion.
MBA or PGDM Difference
MBA or PGDM programmes Nomenclated Differently are therefore same most noteworthy Management Programme. Therefore the programme aims remain same as imparting the management education to students as a Result.
The student can hence choose a MBA Specialization in the second year of  MBA studies. Students Choose by the area of  interest and on need of the corporate world while.
List of Top 20 B-schools in Delhi for MBA Admission:
MBA Admission in Delhi CutOff – 2022
Delhi MBA Colleges own sectional cutoffs while selecting candidates for admission, here is the list of previous year's sectional cutoffs and Entrance Score that might give an idea to the students for the Delhi 2022 MBA Admissions:
| | |
| --- | --- |
| Section Admission in Delhi  | Cutoff-2022 Percentile |
| MAT | 650-800 |
| CAT | 75-80 |
| XAT | 85-90 |
FAQ
Which college is best for MBA in Delhi?
Top 10 MBA Colleges in Delhi-NCR

MBA College/Institute Entrance Exam
1 University of Delhi Entrance Exam CAT
2 Management Development Institute (MDI)- Gurgaon Entrance Exam GMAT
3 Indian Insitute of Foreign Trade (IIFT)- New Delhi Entrance Exam GMAT
4 Institute of Management Technology (IMT) – Ghaziabad Entrance ExamCAT/GMAT/XAT
Is there an MBA in Delhi University?
Yes. FMS Delhi offers MBA and is a part of the Delhi University.
Which type of MBA specializations is best in Delhi?
Traditionally, Marketing, Finance, International Management, HR Human Resources, IT/Systems, Operations Management and Entreprenuersup have been the most sought after MBA specializations. The safest career options by most students. However, with time and technology, business needs are changing.