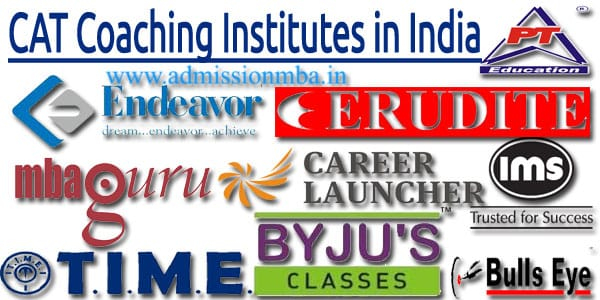 List of CAT Coaching Institutes in India Teaching the updated syllabus of CAT Exam being conducted by IIM`S .  Student of Different Educational Backgrounds. For scoring well in the national level aptitude test being conducted across multiple cities in India for getting admission in Government Management Colleges like IIM`S And Some Top Private B schools in India. like  IMS, career launcher, Time and More details blew.
CAT Coaching institutes in India
does have a good teaching pedagogy to MBA aspirant preparing for CAT exams. Top CAT Coaching Institutes also offer online and/ or computer-based preparation material. (such as App, Video lectures, online sample tests etc.)
CAT Coaching institutes in India are location in Every state. Also few reputed  chain of Top CAT Coaching institutes in India are location in Metro cities having the same teaching Pattern and has a uniform standard of coaching.
some top CAT Coaching Institutes details are inside website.
Bulls Eye
Bulls eye for best coaching of CAT, GRE, GMAT, Bank PO, CLAT, SAT, BBA, LLB, IPM and Hotel Management.
Byju's Classes
 Courses for UPSC, CAT, GMAT, GRE, K10, K12, JEE, NEET
IMS
India's leading national coaching institute provides personalised counselling and preparation for MBA entrance tests like CAT, XAT, SNAP, NMAT, CET, etc
Career Launcher
Career Launcher offers entrance coaching for CAT, IPM, CLAT, AILET, UPSC, BANK PO, SSC CGL, GRE, GMAT. start your exam preparation
Endeavour Careers
A perfect Engineer-MBA combination, associated with Endeavor as a versatile CAT trainer. He is popular for his expertise in career selection and guiding the students across different spectrums. He is an expert speaker on various subjects and is known for his witty ideas to guide students.
Erudite
Erudite the best CAT coaching. MBA coaching institute Centers, best CAT Classroom Coaching training in Kolkata, find CAT Training centers, Classroom coaching and training for the IIM CAT, MBA entrance exams training.
MBAguru
Focused exclusively on MBA prep material, MBAguru provides classroom coaching to aspirants. Founded by IIT and IIM alumni, the institute teaches through 'Adaptive Prep'. It claims to have achieved 22.5 IIM Calls per 100 students.
PT Education
PT education – building careers since 1993! Welcome to the Best Training / Coaching Institute for IAS UPSC, IIM CAT, MBA entrance, Bank Exams, Civil Services
TIME
TIME Institute offers entrance coaching for CAT, GATE, IPM, CLAT, BANK PO, SSC CGL, GRE, GMAT, IIT Foundation.
Genesis Mentors
Best CAT Coaching Class Pune + Online CAT + CAT 14 + SNAP + MH CET.
These are just some of the good coaching institutes. Candidates can also check out the some other popular coaching centres:
List of Coaching Institutes CAT Coaching in India cities
Best MBA Education Counseling and Admission Center in India – CAREER PLUS
Coaching Institutes providing in India