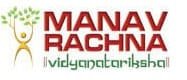 Address : Sector 43, Aravalli Hills, Manav Rachna Campus Rd, Faridabad, Haryana 121004
Website : manavrachna.edu.in
Manav Rachna University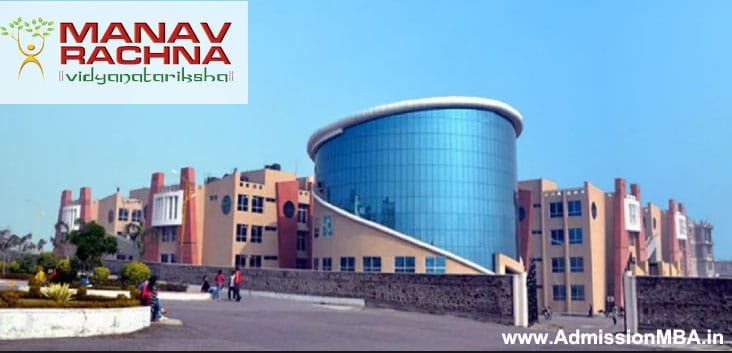 University in Faridabad
Manav Rachna University, Faridabad
Establishment Year
2014
Phone
011-26344275 | 9811004275
 
 

Manav Rachna Campus

MRU Affiliation

Achievements | Rank

list of Top 25 dental colleges (B.D.S. & M.D.S.) in India

Course Offered

MBA In Healthcare Management
MBA Dual Specialization

Duration

Semesters

MRU Specialization offer

Healthcare Management
Number Seats

MRU Fees Structure

Total Fees for MRU FEES (Per annum) for Indian Nationals in Rupees: ₹ 2,64,500

Entrance Exam

All India Entrance Tests (CAT/MAT/XAT/any other equivalent test) and GD/PI

Eligibility for MRU Faridabad Admission

Bachelors degree or equivalent, with a minimum of 50% aggregate marks or equivalent in any discipline from a recognized university for admission to post-graduate programs.
Check Also in Entrance-Exam Percentile

Selection MRU Faridabad Admission Process

Good communication skills
Selection through GD & Personal Interview at the Campus.
STEP-1 SUBMISSION OF APPLICATION-ONLINE APPLICATION FORM FILLING
Application for admission will be submitted online only at Manav Rachna Online Admission . The candidate may fill the application form without waiting for the results of qualifying examination (XII / Graduation / Diploma as the case may be).
The prospective student has been advised to carefully fill all the details and prioritize the choice of programs he / she wishes to apply.
Total 3 (three) choices are allowed Application fee of Rs. 1200 / – is payable.
Payment can be made through
Net Banking / Credit / Debit Card / E-wallets at the time of submission of application.
Alternatively, the candidate may procure the Admission Brochure from Manav Rachna Campus, Administrative Headquarters or Admission City Centers, details of which are available on Human Rachna website. Admission Brochure contains a Scratch Card (voucher code) consisting of a covered number, which will facilitate submission of Manav Rachna University application form online.
You can download admission brochure without Scratch Card (voucher code) online for free. Once online application for admission submit successfully, the system will generate a unique application number which must be noted by the candidates as the same as all the subsequent correspondence for a reference number as the candidate is actually admitted.
DIRECTIONS FOR FILLING MRU Faridabad Admission ONLINE APPLICATION FORM
Read Instructions for filling up Manav Rachna University Online Application Form carefully.
Keep a Digitized Photograph Ready for your Computer Desktop for uploading with maximum 80 KB memory, 30mm x 45mm in size in a formal dress against plain background.
Candidates are advised to avoid photographs in T-Shirts / Tops / Flashy Clothing because this photograph will be used for all subsequent transactions including preparations of ID card and academic transcripts. Senior Secondary Examination Certificate (10th, 2 + 2 mark sheet), final year consolidated mark sheet / Provisional Certificate Degree / Diploma Certificate of the qualifying examination, if any
Fill-up all fields with the correct information; Applicant's & Parent's description as given in the mark sheet / testimonial of last qualifying examination.
Do not use all Capital / Small Letters Use Sentence case Mandatory fields are mark with Asterisks, without which application will not submit You will have the freedom to edit certain fields as indicated in the format of application including Address, Mobile Number, Qualifying Examination Results etc.
Take out print-out of the final version of the Manav Rachna University online application form which must be brought at the time of Physical Verification of Documents / Enrollment Process.
STEP -II DOCUMENTS Needs
Every candidate shall be require to upload the following documents along with the application:
Class 10th mark sheet: Mandatory for all Programmes
Address Proof: Mandatory for all Programmes
Documents Require for UG Programmes:
12th standard mark sheet (if result yet not announced : school ID card + score card of XI class / predictive score of XII class issue by school authorities): Mandatory
For UG Engineering Programmes: Mark sheets / score of merit defining document i.e. Valid Score of JEE Mains-2020/SAT/UNIGAUGE, as applicable, in which the candidate to appear.
For UG Law Programmes: Mark sheets /merit defining document score i.e. Valid score of CLAT/SAT, as applicable, in which the candidate has appear.
For UG Programmes in Education, Sciences and Management: Mark sheets / score of merit defining document i.e. Valid score of SAT, as applicable, in which the candidate to appear.  
Documents Required for PG Programmes:
12th standard mark sheet: Mandatory
Pre-final Year Mark sheets of higher education qualification (For PG Program): Mandatory
Valid Score of GATE-2020 for M.Tech Programme, if candidate has appeare.
STEP-III SELECTION OF CANDIDATE AND OFFER OF MRU Faridabad Admission LETTER 
Merit Defining Document: Admission to various programs base on merit as specified in Admission Brochure. Admissions to all programs are also made on the basis of Manav Rachna National Aptitude Test (MRNAT) for which the scores shall automatically be picked up for merit.
All Candidates shall be allowto prioritize choices amongst the programs at the application stage itself. A candidate, who initially does not get the choice program in the first list, shall be offer admission in subsequent choices fill. University shall announce vacancy, if any, at a later date and desirous candidate shall have an option of appearing in the 'on the spot counseling' and may get upgrad as per the merit of the participating candidates.
Seats in the programs shall be allot on the basis of preferences indict in the Manav Rachna University application form, strictly in order of merit.
The program wise selection of candidates amongst applications receive shall be drawn base on the actual marks score by the candidate in Merit Defining Exam Score.
For JEE mains 2020 Exams
marks in Overall category shall only be consider and marks under any special category or state etc. shall not be taken into account.
The vacant seats, if any, after filling the seats for each programme with relevant score in JEE Mains-2020 SAT/UNIGAUGE/GATE/MRNAT entrance test, shall be fill-up on the basis of qualifying examination on merit.
All selected candidates shall be communicated with the Admission offer letter, further guidelines and other details through e-mail. Candidates are advise to check their SPAM or JUNK folder as well regularly and white-list the following email id : sfc@manavrachna.edu.in Please note that this is the only official mail ID of the University, for all communications  to admissions in the year 2020. 
The detailed schedule for Admission for various programmes is tabulat in the MRU Admission Calendar.
STEP-IV- ACCEPTANCE OF MRU Faridabad Admission AND PAYMENT OF FEE
All the select candidates, who receive Admission Offer Letter from the University shall be require to send the Acceptance of Admission for the offere programme in the format which shall be sent by the University Authority along with the Admission Offer Letter.
Thereafter, the candidate shall be require to deposit the 1st installment of fee for various programmes within one week of offer of admission by using any mode as mention below (after Step-V).
STEP-V PHYSICAL VERIFICATION OF DOCUMENTS AND ENROLLMENT PROCESS: 
All the candidates, who have accept the admission after receipt of Admission Offer Letter, shall be require to report at designat  venue's for "Physical Document Verification / Enrollment Process" as per the slots given to them. require to Candidates are bring Letter of 'Offer of Admission' and all the original fee receipts.
Candidates shall also carry all relevant documents in original along with a set of self-attest photocopies. Student shall upload all the require documents on Admission Portal prior to the verification process.
Candidates can appear in the "Physical Document Verification / Enrollment Process" after deposition of 1stinstallment of academic fee,  using any mode as mention below.
For Fee detail please see schedule of payment in the MRU Faridabad Admission Brochure
MRU Faridabad Admission LATE FEE PAYMENT 
Note: In semester's subsequent to 1st, those students who fail to deposit fee by the due date shall be levie a fine of Rs. 100/- per day including Sunday / Holidays up to 15 days.
However, such students may be re-admit with the approval from Registrar after they deposit Rs. 2000/- as re-admission charges along with the fees and fine Rs. 1500/-. 
For any further query contact at following phone numbers between 9:00 am to 5:00 pm on all weekdays:
Admission Help Desk – 9811004275
PAYMENT OF FEES 
SCHEDULE OF PAYMENT OF FEES AT THE TIME OF ADMISSION/FIRST YEAR 
a) First Installment: At the time of ACCEPTANCE OF ADMISSION OFFER
SCHEDULE OF PAYMENT OF FEES IN SUBSEQUENT YEARS
a) First Installment: On or before 30th April of the calendar year.
b) Second Installment: On or before 14th November of the calendar year.
If the result of the qualifying examination is awaited, can a student apply for admission?
Yes, candidates appearing in the qualifying examination for the coming year can also apply. Their admissions, however, will be provisional, subject to results in the qualifying examination.
Are any scholarships offered by Manav Rachna University?
Yes, a number of scholarships are awarded to the students of this University on merit and means basis. For details, candidates can click here.
How can a student apply to Manav Rachna University ?
The application process of Manav Rachna University is through online mode only. Candidates will have to submit their MBA application online only on Manav Rachna 'online purchase form' and fill the application form.