Address : Sector 77, Gurugram, Haryana 122004
Website : www.iimgurgaon.com
IIM Gurgaon
IIMG gurgaon is an Institute, which is started with the sole objective of "Creating Tomorrow's Business Leaders Today" and to fulfil this Dream we strive to Nurture the Young n Vulnerable Minds in such a way that, when they Jump-start their Careers as they take a Plunge into the Vast Expanse of the Ocean full of Opportunities, they do not Feel any Pressure from their Competition, instead they Swim out Swiftly as they already know How to deal with these Unchartered Territories.  Indraprasth Institute of Management Gurgaon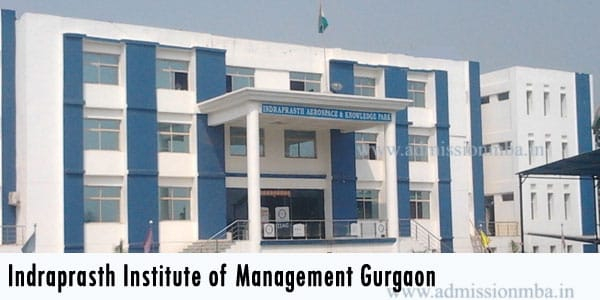 IIMG Gurgaon
The Young Talent is tutored in such a way that, they Not Only Manage the Corporate Affairs of the Organization Successfully, but can Also Lead by Example. We offer the Learning Experience that Stimulatesand Inspires the Students. We build Excellence in Education, Unleash the Best and allow the Students to evolve into Professionals at par with Global Standards. In addition to giving the Conventional Inputs, we try to Developthe Mind-Set and the Attitudes that are required in today's Business Environment.
Gurgaon College
Indraprasth Institute of Management Gurgaon
Establishment Year
 2006
Phone
011-26344275 | 9811004275
Website

Campus

  Gurugram (Gurgaon)

Affiliation

AICTE Ministry of HRD, Govt of India

Achievements | Rank

Course Offered

Duration

Semesters

IIMG Gurgaon Specialization

Finance
Marketing
Human Resource (HR)
Information Technology (IT)
International Business (IB)
Logistics & Supply Chain Management (LSCM)

Number Seats

Fees Structure

 Total Fees 5,50,000/-

Entrance Exam

IIM Gurgaon Eligibility for Admission

Bachelors degree or equivalent, with a minimum of 50% aggregate marks or equivalent in any discipline from a recognized university for admission to post-graduate programs.
Check Also in Entrance Exam Percentile

Selection Process

Good communication skills
Selection through GD & Personal Interview at the Campus.
IIM Gurgaon MAP Location
Some Top MBA Colleges in Gurgaon