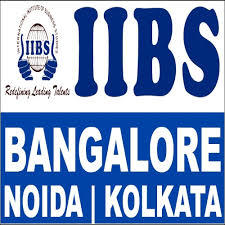 Bangalore Campus 1 #75, Muthugadahalli, Campus 2  Address: #70, 2nd Main Road, Bangalore North Jala Hobli,3rd Cross, Kanaka Nagar,
Near International Airport, Nagawara, R.T.Nagar Post,
Bangalore – 562157. Karnataka, India.
IIBS inquiry – 9811004275, 9250376104
Website :-www.iibsonline.com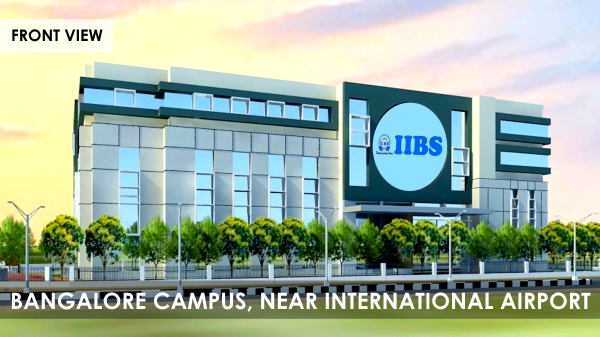 Read More : MBA Colleges in Bangalore with Fees
IIBS International Institute of Business Studies
IIBS has been ranked as one of India's top MBA colleges. College promotes world-class management education with premium infrastructure and esteemed faculty. Hence, IIBS being a gateway of acquiring world class management education with Qualities methodologies and Innovative programs. In an effort to disseminate education to students from different backgrounds and economic levels. Hence also offers financial support to talented students.
College in Bengaluru

IIBS International Institute of Business Studies

Vision
IIBS's vision is to be one of the top ten business schools in the world.
Mission
IIBS mission is to create a dynamic world-class education system that provides an edge over others by providing knowledge, skill and right perspective to our students, to promote a strong sense of responsibility and ethics to enhance their professional potential. Will help.
Location
Bangalore

IIBS MBA Admission 2023

Other campus Location
Noida , Kolkatta
Date of Establishment
2008
Affiliation
Approved by AICTE and Affiliated to Annamalai University also with Bangalore University and Bharathiar University.
Course Offered

Post Graduate Diploma in Management (PGDM)
Masters of Business Administration (MBA)

Under Graduate Programmers
PGDM Specialization

Marketing
Finance
Economics Area
Human Resource  & OB
Information System
Operations Management
Strategy Area
General Management

IIBS Specialization

Marketing
Finance
Human Resource Management (HRM)
International Business(IB)
Business Analytics
Banking & Insurance Service
Heath Care Management

Entrance Exam
CAT/ MAT/ XAT/ CMAT/ ATMA/ KMAT

IIBS Course Fee Structure

Details IIBS Course Fee structure of MBA/PGDM in IIBS Bangalore / Kolkata/ Noida

Tuition Fees – Rs.8,00,000
Other Fees – Rs.45,000
Total Fees – Rs.8,45,000

Eligibility
Bachelor's Degree or equivalent (10 + 2 + 3) in any discipline also with minimum of 50% aggregate marks from a recognized Indian or foreign university.
(45% for reserved category) even more.
IIBS Admission Procedure
Previous academic performance + Entrance Exam Score + Group Discussion + Personal Interview.
IIBS Bangalore Fees Structure Scholarships
Yes, Available
Documents required

A Photocopy of also Entrance score card
A Photocopy of also Class 12th ,10th Certificate.
Pass Port Size Photographs(4).
Xerox of Graduation Examination also mark sheet (1st & 2nd year mark-card for 3 year degree holders and 1st, 2nd & 3rd year mark-sheets for 4 year degree holders, in case applying for Final  Examinations).

 Total Seats  (Intake)
PGDM-120, + Also MBA- 420 Intake.
IIBS MBA Average Package
Highest Package – Rs 63 Lakhs (International)
Domestic Package -Rs 21 lakhs per annum
IIBS MBA Average Package – Rs 8.4 lakhs PA.
MBA GD/PI Cities
Also at Bangalore campus, Ahmedabad, Amritsar, Bangalore, Belgaum, Bhopal, Bhubaneshwar, Chandigarh,Chennai, Coimbatore, Dehradun,Delhi, Gangtok, Goa, Guwahati, Gwalior, Hyderabad, Indore, Jabalapur, Jaipur, Jammu, Kochi, Kolkata, Kota, Lucknow, Mumbai, Nagpur, Patna, Pune, Raipur, Ranchi, Trivandrum, Varanasi, Vijayawada even more.

IIBS Ranking position 

Ranking by Silicon India IIBS Ranking position

Also 3rd in Placement among the Best B-Schools in India-2016
7th in 'All India Ranking of B-Schools'2k16.
3rd position among 'Top 10 Southern B-schools' , 2016.
Also 3rd for Academic Excellence in B-School .
7th in 'All India Ranking of B-Schools'.
Also 7th for Industry Interface in B-School Survey.
3rd B-School in 'All India Category (Placement) Ranking' of B-Schools 2015 .
8th position among 'Top 10 B-schools' 2014 .

IIBS Average Package  Placements Companies ( Few Recruiters )

Bajaj Allianz General Insurance
Berger Paints Ltd
Bosch Ltd.
Café Coffee Day
Capgemini India
Carl Zeiss
Copalamba also
Decathlon Sports also
Deloitte Consulting also
Eenadu also
Infosys also
Accenture
Axis Bank
Bajaj Finance
Big Bazaar
Cape Gemini also
Ceasefire
Country Club, Mumbai
DLF Pvt. Ltd.
Duetsche Bank
Flipkart
GETIT Info Services
HCL also
HDFC also
IBM
ICICI also
IndusInd Bank
ING Vysya Bank
Just Dial also
L & T Finance also
Matrimony.com also
Matrix Cellular also
MTS also
Prop Tiger also
Reliance also
Reliance Communication
Standard Chartered Bank also
Synergy also
TATA AIG
TCS also
Thomson Reuters also
Times also
Vodafone also
XL Dynamic also
and many more…
HDFC Group
Honeywell also
Wipro
and many more..
You May Also Like: MBA Colleges in Bangalore With Fees Structure
FaQ
Why Admission in IIBS?
IIBS is providing free laptop for PGDM-AICTE Approved, Bangalore University and PGDM-AIMA. And only top 100 students are eligible for international tour.
Who is the founder of IIBS ?
The International Institute of Business Studies ( or IIBS) is a Srimati B. Devi Educational & Charitable Trust campus located in Bangalore, Noida & Kolkata. It was established in 2001 by Dr. Jay Prakash.
How good is IIBS Bangalore for management studies?
IIBS Bangalore offers world class management education with finest infrastructure with affordable fee structure.
Is there scholarship at IIBS Bangalore?
Students who meet below mentioned criteria are eligible for scholarship (Student will be offered only one of the best option, if eligible for more than one Criteria) CAT 2019 / XAT 2019 / GMAT or GRE (after July, 2019) MAT 2019 & 2020 / ATMA 2019 & 2020 CMAT 2020 95- 70 percentile to or above 1,00,000/- to 50,000/-.
What does Placement at IIBS Bangalore?
IIBS Average Package  Placements Last year Highest Package Rs.24 Lacs P.A & this year highest Salary Rs.19 Lacs P.A till now Average Salary Rs.6.2 Lacs P.A
Who is Notable alumni at IIBS Bangalore?
Hussain Shahul Hameed SAP SCM Analyst
Ashish Otwani DGM Reliance jio
Arun Kumar Singh Assistant Team Leader Adib Bank
Amit Kumar Giri Managing Director Brain Gateway
Mohammad Shahbaz, Client Relationship Officer Sharaf Exchange LLC more