B-119, Sector 63, Noida, Uttar Pradesh 201307
IIBS Noida : 09811004275 | 09250376104 |
www.iibsonline.com/campuses/noida-college
Noida is an upcoming region and is developing in an extremely rapid rate. Real Estate and infrastructural enterprises are booming like never before in Noida. Apparently, this has attracted entrepreneurs, investors, educational organizations, and Multinational companies from all over the globe to build a foundation in this region. As a part of this colossal transition, Noida is also growing as an educational destination.
Owing to the rising demand of skilled professionals, Noida is now a nest to some of the best colleges in India. Management as a discipline is witnessing a steep rise, and International Institute Business Studies has become one of the Top MBA colleges in Noida.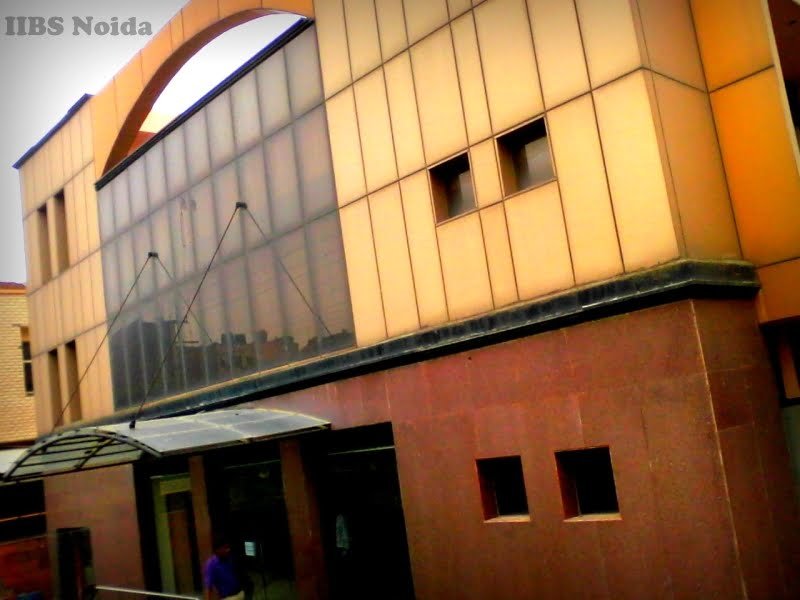 IIBS Noida is equally competent in providing world-class management education. Some of the advantages are:
The campus has all the basic amenities. It has
Technology clad classrooms
Conference halls
Computer labs
library etc
which aid in learning the subject matter conveniently.
World Class Education – IIBS Noida MBA is consistent in its quality of imparting education. The learning modules are designed in accordance with the latest market trends.
MBA Course
The institute supports talented students who are not a position to afford the course, by providing assistance in availing loans from banks. The campus is extremely large, and economic means of accommodation and eating options are easily available within the immediate vicinity. Moreover with the advent of Metro, Noida is well connected with the capital city of Delhi and transportation to and fro is absolutely hassle-free.
IIBS Noida Admission
Among all the B Schools in Noida India, IIBS is reasonably priced. It has collaborated with many companies and business enterprises which allow practical simulation of real life situations for its students. This essentially helps the students in developing functional skills in certain areas that catch their interest. With the kind of industry expertise and technical knowledge, IIBS Noida is undoubtedly one potential institute.
International Institute Business Studies – IIBS Noida
MBA College Name
International Institute of Business Studies
Location
Noida
Date of Establishment
2009
Other Campuses
IIBS Bangalore, IIBS Kolkata
Affiliation
Courses Offered

MBA + PGPBM
PGDM
MBA+PGDM

Specialization

Marketing Management
Finance Management
Economics Area
Human Resource Management & OB
Information System
Operations Management
Strategy Area
General Management

MBA – USA

General MBA
Organizational Behavior
International Business
Accounting Management
Healthcare Management
Hospitality Management
Information Technology

DUAL DEGREE PROGRAMS: TWO YEARS

PGDM + MBA (USA)

PGCM (AIMA) +MBA (USA)

1st year in India and 2nd year in Virginia USA.

Entrance Exam
IIBS Noida Fees Structure

Rs.7,45,000/- For Bengaluru Campus

Note: IIBS Noida Fees Structure is providing free laptop & International Tour for above all Courses.

Eligibility

Candidates with 50% percent marks in aggregate in Bachelor's / Master's Degree of a recognized University are eligible for admission.
Preference will be given to candidates with work experience and candidates sponsored by a business or industrial concern.

Admission Procedure

Previous academic performance.
Entrance test score.
Group discussion.
Personal interview.

Scholarships
Yes, Available
Documents required

A Photocopy of Entrance score card.
A Xerox of Graduation Examination mark sheet (1st & 2nd year mark-sheets for 3 year degree holders and 1st, 2nd & 3rd year mark-card for 4 year degree holders, in case applying for Final Examinations)
A Photocopy of Class 12th Certificate /10th Certificate.
Colored photographs (4 passport size).

Seats  (Intake)
120. (Intake)
GD/PI Cities
New Delhi, IIBS Noida Campus, Bhubaneswar, Kolkata, Jaipur, Guwahati, Ranchi, Jamshedpur, Patna, Kanpur, Allahabad, Lucknow, Chandigarh

IIBS Noida Average Package

Summer Training
12 weeks
IIBS Noida Average Package
Rs. 4.5 lacs p.a
Placements – No of Companies
150+ leading companies
IIBS Noida Average Package and Highest package
Rs. 12 lacs p.a.
Placements Profiles

Research Analyst
Information Systems Manager
Finance Manager/Executive
Accountant.
HR Manager
Marketing Manager/Executive
Project Manager

Sectors

Consulting,
Banks/ Insurance/ Financial Institutions,
E-commerce/ M-commerce,
FMCG/ Retail/ Consumer Durables/ Manufacturing,
Infrastructure/ Construction/ Real Estate ,
IT/ ITES/ Telecom,
Advertising/ Media/ Hospitality,
Automobile ,
Export House & Logistics/ Educational Services,
Research.

Placements (Few Recruiters)

A Ayuja Technologies
Aambey Valley
Abhaya Shelters Pvt ttd
Accenture
Adaptive Marketing
AirceI
AK Capital
All check deals.com
Amazon
RR Donnelley
SBI Bank
SBI Mutual Fund
Shivram & Co.
Spandana Spoorthy
Sreeji Asia
SSGA
Standard Chartered Bank
State Street GlobaI Advisor
Suksh Technology
TE Connectivity
Biojobs
Bizruntime
Cafe Coffee Day
Cape Gemini
Cbay Systems
Columbia Asia HospitaI
Concept Cars
ContinentaI Tyres
Crowne Plaza
Decathaton
DilysMadoc Softech
Edista Testing
Eureka Forbes
Evoma.
You may Also Like : MBA Colleges in Noida with Fees Structure
FAQ IIBS Admission
Why Admission in IIBS?
IIBS is providing free laptop for PGDM-AICTE Approved, Bangalore University and PGDM-AIMA. And only top 100 students are eligible for international tour.
Who is the founder of IIBS ?
The International Institute of Business Studies ( or IIBS) is a Srimati B. Devi Educational & Charitable Trust campus located in Bangalore, Noida & Kolkata. It was established in 2001 by Dr. Jay Prakash.
How good is IIBS noida for management studies?
provides world-class management education with state of the art infrastructure and well-renowned faculty. Also, the institute provides financial support to talented students who are unable to afford the course through educational loans from banks.
Is there scholarship at IIBS noida?
Students who meet below mentioned criteria are eligible for scholarship (Student will be offered only one of the best option, if eligible for more than one Criteria) CAT 2019 / XAT 2019 / GMAT or GRE (after July, 2019) MAT 2019 & 2020 / ATMA 2019 & 2020 CMAT 2020 95- 70 percentile to or above 1,00,000/- to 50,000/-
What does Placement at IIBS noida?
Last year Highest Package Rs.24 Lacs P.A & this year highest Salary Rs.19 Lacs P.A till now Average Salary Rs.6.2 Lacs P.A
Who is Notable alumni at IIBS noida?
Hussain Shahul Hameed SAP SCM Analyst
Ashish Otwani DGM Reliance jio
Arun Kumar Singh Assistant Team Leader Adib Bank
Amit Kumar Giri Managing Director Brain Gateway
Mohammad Shahbaz, Client Relationship Officer Sharaf Exchange LLC more