CAT Colleges Goa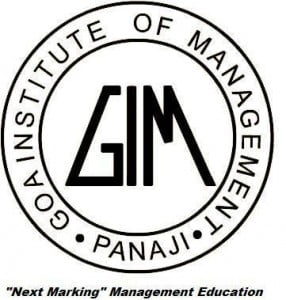 Goa Institute of Management
Ribander
Goa.
Phone: 0832-2366700
Fax: 0832-2366710
Website : www.gim.ac.in
Minimum 50% aggregate marks, (45% in case of candidates belonging to the Reserved category) in a three-year Bachelor's degree (or equivalent) recognized by the Association of Indian Universities / AICTE.
CAT Colleges Goa Admission Procedure
Candidates admission to cat colleges in Goa procedure:-
for cat colleges in goa , Applicants to GIM are required to take the XLRI Admissions Test XAT  or CAT- Common admission Test of the Indian Institutes of Managements (IIMs) or CMAT  of All India Council for Technical Education.

Interview centres : Bangalore, Chandigarh, Chennai, Goa, Guwahati, Hyderabad, Kolkata, Mumbai, New Delhi (Subject to availability).

Candidates applied for admission in cat colleges in goa are shortlisted on the basis of their XAT, CAT or CMAT scores, past academic performance and work experience . The shortlisted candidates will be called for face to face evaluation process for final selection in February/March .

The final selection made tentatively on the basis of
                 (a)entrance test – XAT, CAT or CMAT- scores (40% weightage),
                 (b)The candidate's past academic performance (15% weightage),
                 (c)extra-curricular achievements and work experience, if any (10% weightage)
               (d)performance in face to face evaluation process (30 % weightage)
            (e)composite diversity index based on the profile of the candidate (5% weightage).
This is Subject to obtaining a desired proficiency in written communication and suitable profile in psychometric test (if administered) and a minimum score for each evaluation component, except work experience.
Fees For CAT Colleges Goa :-
Rs 12 Lakhs
Please note: MBA Admission in CAT Accepting colleges is strictly on the basis of merit . No donation  therefore accepted in connection with admission .
Ragging totally banned at the institute as per Hon'ble Supreme Court orders . Anti-Ragging measures followed completely . Anyone guilty of ragging and/or abetting ragging is liable to be punished
List of Other TOP MBA Colleges in Goa Accepting CAT Scores of MBA Admission:-
Goa University
Taleigao Plateau, Goa-403206,
India
Website:-www.unigoa.ac.in
Sri Sri Institute of Management Studies Goa
678 st joaquim road po box no 127 403601,
Margao,
GoaWebsite:-http://www.admissionmba.in/mba-admission-exam/cat/cat-colleges/goa/