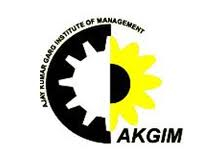 27th Km Stone Delhi- Bypass Road, NH 24, Adhyatmik Nagar,
Ghaziabad, Uttar Pradesh 201009 Mobile: XXXXXXXXXX Website: www.akgim.edu.in
Is an initiative of Indian Institute of Management and Engineering Society which runs the prestigious Ajay Kumar Garg Engineering College, recipient of Academic Excellence Award as the best Engineering College in U.P .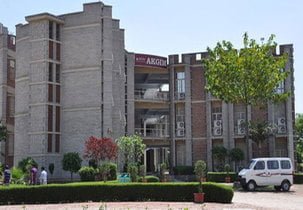 Ajay Kumar Garg Institute Management
AKGIM Ghaziabad MBA Courses campus has been networked for total connectivity. The campus has got fully operational high speed Wi-Fi 24X7 10 MBPS Internet Connectivity with 6 servers. This facility rates among the best of B-Schools in the country. The facility helps students to interact online and view all the information online like grades, attendance, etc. Students can also download the handouts, lecture notes, power point presentations given by the faculty. Each classroom has been equipped with LCDs and OHPs for effective learning sessions. All the systems are backed up for power through on-line UPS.
MBA College Ghaziabad
Ajay Kumar Garg Institute of Management
Location
Ghaziabad
Date of Establishment
2008
Affiliation

Approve by AICTE and is affiliation to the Dr. A.P.J Abdul Kalam Technical University, Uttar Pradesh,

Courses

Master of Business Administration (MBA)

Entrance exam
AKGIM Ghaziabad Fees Structure
Ajay Kumar Garg Institute of Management, AKGIM Ghaziabad Fees Structure is Rs 2,40,886 /- for 2 Years. Education loan facility is easily available.
 Specialization offered

Marketing
Human Resources
Finance
International Business
Information Technology
Operations Management.

AKGIM Ghaziabad Admission 2019 Eligibility Requirements

Bachelor's Degree or equivalent (10 + 2 + 3) in any discipline with minimum of 50% aggregate marks from a recognized Indian or foreign university.
Students may collect the registration form from the college gate and submit it with all the necessary documents ( as listed in registration form ). Forms can also be downloaded from
college website : www.akgim.edu.in

 Information on Registration for Direct Admission

Information on Registration for Direct Admission – 2022

Please submit the form carefully.
There is no fee for online registration.
Candidates successfully registers for direct admissions shall be contact.
Admission under Direct Quota shall be subject to vacancy of seats and be base on competence of candidates.
There is no difference in fee for Direct Admission and Admission through UPSEE Counseling.
The college does not entertain any admission consultant.
Upon confirmation of admission, no cash payment shall be accept against any fee.

Note:- For candidates applying for AKGIM Ghaziabad admission through UPSEE- 2022 Counseling, the eligibility criteria shall be as stipulated by the AKTU.

College Scholarships
Yes,Available
Documents required

Entrance score card
A Photocopy of Class 12th, 10th Certificate.
Graduation Examination mark sheet (1st & 2nd year mark sheets for 3 year degree holders and 1st, 2nd & 3rd year mark sheets for 4 year degree holders, in case applying for Final  Examinations)

 Seats  (Intake)
MBA -60 Seats.
GD/PI Cities
New Delhi, Bhubaneswar, Kolkata, Jaipur, Guwahati, Ranchi, Jamshedpur, Patna, Kanpur, Allahabad, Lucknow, Chandigarh.