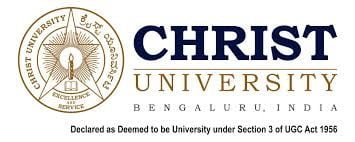 Address:- Hosur Road, Bengaluru -560029,
Karnataka, India
Website:- christuniversity.in
Admission Help line-09811004275 / 09910604275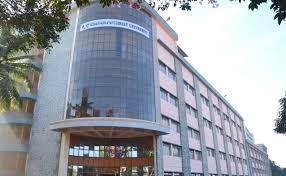 Christ University Institute of Management Bangalore

Main Campuses
University Bangalore
Address
Hosur Road,Bengaluru-560029,Karnataka,India
Contact number
9811004275 , 9250376104
Establishment
1994
Christ Bangalore Courses
Master of Business Administration
MBA Degree
2 Years Full Time / Regular.
Specialization

Finance
Human Resource
Lean Operations and Systems
Marketing
Business Analytics
Entrepreneurship and Innovation

Christ University Bangalore Fees Structure 2022-24

Karnataka
Other Indian States

395,000 INR

4,10,000 INR

410,000 INR

4,10,000 INR

Total 8,05,000 INR
Total 8,20,000 INR

Christ University Bangalore Fees &

Admission 2022

MBA admission form online fee
Rs 1200 /-  paid through Credit / Debit Card / Net banking .
 MBA Entrance Exams
CAT/ XAT/ CMAT/ MAT/ ATMA.
Christ University MBA Admission Process
Past Academic Records + Cumulative performance in Entrance + Case analysis + Group Discussion + personal interview.

Cutoff – Christ University MBA cut off 2022

MAT cut off
600 Composite Score
ATMA cut off
70 percentage
GMAT cut off
450 or above Marks
XAT cut off
70 percentile
CAT cut off
70 percentile
Application Fees
Rs Twelve Hundred Only
Eligibility
*3-year Bachelor's degree or equivalent in any discipline recognized by the Association of Indian Universities/AICTE.*Candidates in the final year of a Bachelor's degree course or equivalent are also eligible to apply.*Minimum Score specified in CUIM MBA Entrance Exam cut off

Hostel – Christ University MBA  hostel

Christ University Institute of Management Bangalore boys hostel
In campus  + Out Campus Hostel and PG Available
Christ University Institute of Management Bangalore girls hostel
In campus  + Out Campus Hostel and PG Available

Campus – Christ University Institute of Management Bangalore Main Campus

Faculties – Christ Bangalore MBA

Dr ANIRBAN GHATAK
Dr ANSUMAN CHATTERJEE
ARCOT PURNA PRASAD
Dr ARTI ARUN KUMAR
Dr ASOK KUMAR T A
BHARATHI S GOPAL
Dr BIKRAMADITYA GHOSH
DAKSHINA MURTHY R A
Dr DEVI SOUMYAJA
DILIP CHANDRA S
DIVAKAR G M
FERNANDES JOSEPH MARCELLUS
Dr GANESH L
GEORGY P KURIEN
Dr HANUMAN KENNEDY S
Dr HEMALATHA R.
JAYANTA BANERJEE.
Dr JEEVANANDA S
JOSEPH DURAI SELVAM J.
Dr KAVITA MATHAD.
KRISHNA M C
KSHETRAGNA C N
Dr KUMAR D N S
LAKSHMI PRASAD V N
LAKSHMI SHANKAR IYER
LATHA RAMESH
Dr MALINI V NAIR
Dr NAVODITA MISHRA
PADMANABH B
PAPRI RAY
Dr PRABHUDEV V
RAHUL GUPTA
RAM MOHAN
RAMACHANDRAN T S
RAMAKRISHNAN N
RAMANATHA H R
REENA RAJ
Dr RUPESH KUMAR M
SANJOY KUMAR DAS
SHRIKANTH C R RAO
SIRISH C V
Dr SIVAKANTHA SETTY
SOWMYA C S.
Dr SREEDHARA R
SREELAKSHMI P
SUDHINDRA S
Dr SUNITI PHADKE
SURESH A S
VEDHA BALAJI
VIJAYA CHANDRAN A R
VILAS B ANNIGERI
Christ University main campus
Residential Campus Situated Amidst Green Environment With Conducive Learning Atmosphere.With Most of all Class rooms with LCD projectors along with audio system,digitalized library,Medical Facility,Executive Fitness Programme,Amphitheatre,Multimedia Lab
Christ University Institute of Management building
 40 Class room,digitalized library,Computer Labs,Faculty Chamber

Rankings – Christ University Institute of Management  ranking / Christ University MBA ranking

Time -Triumphant Institute Of Management Education Ranked BB.
Business Today Ranked at 52th Position.
Outlook Magazine in 46th Rank among all Top B school in India.
Times of India Group Ranked 37th All over India.
CollegesMBA.in – A+.
MBACollegesIndia.in – Ranks at 49 th in India.

Christ University average package

Christ University average package
CTC – 7.00 Lacs p.a.
Highest Package
CTC – 15.00 Lacs p.a.

Placements Christ University MBA

Christ University mba placements (Minimum 150+ companies visit for Placements)
Act TV.
Aditya Birla Fashion & Retail.
Aditya Birla Money.
Airtel.
Alshaya.
Analytics Quotient.
Aon.
Arraystorm.
Axis Risk Consulting.
Bajaj Finserv.
Berger.
BluePi Consulting.
BNY Mellon.
Bosch.
Bosch Ltd.
C R Technologies.
Capgemini.
Capillary Technologies.
Capital First.
Capital Float.
Career International.
CBRE.
Cisco.
Classic Group.
CMS Info Systems.
Coffee Day.
Copal Amba .
CoreEL.
CRISIL.
Cucine Lube.
Deloitte.
DHL.
Dimensions Data.
DSP Blackrock.
E&Y.
eclerx.
EFI.
Embitel.
EnParadigm.
ET Marlabs.
Exide.
Facebook.
FCB Ulka.
Featherlite.
Fincare.
Finitiatives Learning India Pvt. Ltd. / FLIP.
Fintellix.
FlipCarbon.
Futures First.
GE SBI.
Granite Solutions.
Grofers.
Hafele.
Harman.
Havells.
HCL.
HDFC.
Health Asyst.
Healthifyme.
Honeywell.
HSBC.
HUL.
IBM.
ICICI Securities.
IFFCO Tokio.
Ingram Micro. And Many More..

Christ University Institute of Management  review ( CUIM Bangalore )

Existing Students/Students Studying
CUIM Bangalore is one of the most strict and Disciple Integrating MBA College in India with Best Experienced Faculty.The Course is Very little tough for an average student but pragmatic teachings makes it more Understanding.
Alumni`s
Thanks !  CUIM Bangalore, the Faculty Members for Making successful in CAREER .
FAQ
Programs at Christ University?
BA, B.Sc, BBA, B.Com, BCA & BHM, MBA
What should study for Christ entrance exam?
Direct mode application) for CUET Entrance Test 2022 Session
How difficult is it to get Admission into Christ University?
If you have basic knowledge of the course unaware going to peruse and basic and good communication skills then you get in easily. Interview is not that hard to get into christ.The interview process in christ university is not a very complicated procedure.