College Address : 45 A,, Knowledge Park III,
Greater Noida, Uttar Pradesh 201308
Official Website : www.iif.edu
Phone : 011-26344275 | 9811004275
IIF founded in 1987 as a non-profit autonomous educational institution, to promote education and research in Finance. IIF has made distinguished scholarly contributions acclaimed nationally and internationally.
IIF is solely devoted to the promotion of education and research and not for profit, in public interest.
IIF is founded by Professor (Dr) J.D. Agarwal an outstanding educationist and philanthropist under the aegis of Jyoti Foundation a public charitable trust registered under Trust Act and also u/s 12A of Income Tax Act 1961.
Mission
To be a center of excellence, a base for scholarship, high quality professional education, research, training and consultancy.
To contribute to the process of nation-building by developing necessary human resources with highly specialized financial skills and thorough research.
To help increase the global competitiveness of Indian Industry and India by providing the international financial perspective and database.
MBF is a specialised program in Finance. The program has 32 out of 38 papers with core finance focus. It is the only program in finance in the country with curricula at par with MBA of international standards, based on international experience and the needs of Indian industry. MBF is a 120 credit course.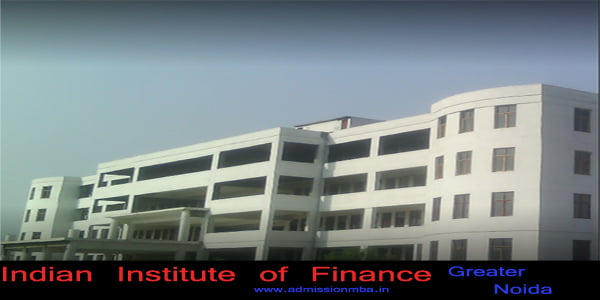 Delhi MBA College
Indian Institute of Finance
Establishment
1987
Contact No
011-26344275 | 9811004275
Website
www.iif.edu

Affiliation

Approved by AICTE

Course Offered

MBF

MBF Duration

2 years

MBF Semesters

8 semesters

Specialization offered

Finance
Number of seats
 180

Fees Structure

PGDM- Rs. 900000 /- for 2 years

Entrance Exam

(CAT / XAT / AIMAT / C-MAT (AICTE) / GMAT/GRE
Selection Criteria
 Admission to IIF programs is very rigorous. The admission to regular program is through written test (CAT / XAT / AIMAT / C-MAT (AICTE) / GMAT/GRE (USA)) and Interview. Candidates who qualify for written test are called for Interview.

Exemption from Written Test : Graduation / Post Graduation marks [> 75 %] for Engineering / Technical / Science streams & [> 65 %] for Commerce & Arts streams); NRIs, Top three University Toppers, First College Topper & Celebreties in Sports, Arts, Music, Dance & Modelling etc. Candidates exempted from written test are required to take Interview.

Eligibility for Admission
Graduation in any discipline from Indian or Foreign recognized university with minimum of 50% marks [45% marks for SC/ST/OBC].
Medium of Instruction
English or HINDI
Major Recruiters
 Bajaj Auto,BHEL,ICICI,IDBI Bank,LIC,Reliance Capital
Google MAP Location