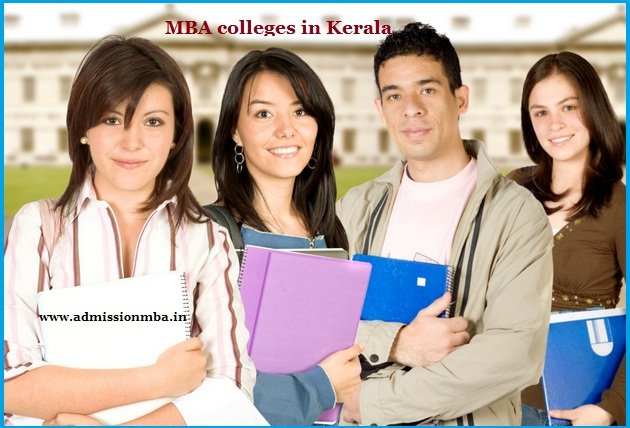 Masters of Business Administration is a two year full time Management Programmer which is affiliated to a university of Kerala/India Central-Deemed University. The university is thus approved by UGC (University Grant Commission) which approves a college fulfilling Desired Norms and grants the status of University.
Since MBA programme is not a technical course so it does not need to have AICTE approval in any of the MBA colleges in Kerala.
The Core idea of MBA is to involve like minded people to get trained for Management Roles in Once life and Corporate for having a Career Growth, Better Position, Better pay which includes people from business side instead of technical side. MBA provides the necessary inputs to help run a business enterprise better and to tackle the vagaries of the corporate world
Some of the common Specializations
Marketing
Human Resources
Finance
International Business
Retail Management
Operational Management
Information Technology
Top colleges in Kerala or top business schools have criteria for MBA admission in Kerala where MBA entrance exams plays a vital role in nurturing the career, where in the MBA entrance exams in Kerala are a must for MBA admissions. Top colleges in Kerala offering MBA admission either affiliate themselves to a common national level entrance test or take their own aptitude test to select candidates for MBA.
for short listing students for MBA admission are
CAT (Common Admission Test)
MAT (Management Aptitude Test)
CMAT (Common management Admission Test)
ATMA (Aims Test for Management Admission)
Teaching Pedagogy and Interface being followed by Top MBA colleges in Kerala are:-
Industry visits
Live projects
Extensive use of Case studies
Industry interface for six months
Management Fest
Workshops and Seminars
Field Practical
The minimum MBA eligibility criteria in Kerala for admission to Colleges in Kerala is at least a 3-year Bachelor's degree or equivalent in any discipline recognized by the Association of Keralan Universities/AICTE as eligible for Post Graduate Studies or possess an equivalent qualification recognized by the Ministry of HRD, Govt. of Kerala. Candidates in the final year of a bachelor's degree or equivalent are also eligible to apply.
The candidate must hold a Bachelor's degree with minimum 50% marks in aggregate of all the subjects from any of the Universities recognized by thy AIU/UGC or AICTE failing which the provisional admission will be cancelled.
MBA Colleges in Alappuzha, Kerala
3 Affiliated Colleges MBA in Alappuzha, Kerala
| | | |
| --- | --- | --- |
| Name of Colleges Alappuzha | Kerala | Affiliation University |
| IMT Punnapra | Vadackkal Po Punnapra Alappuzha Kerala | Kerala University, Thiruvananthapuram |
| Mount Zion Institute of Management | Kozhuvalloor, Chengannur, Kerala-689521 | APJAKTU, Kerala |
| Kvm College of Engineering & It | Kokkothamangalam P.O, Cherthala, Alappuzha, Kerala | APJAKTU, Kerala |
MBA Colleges in Ernakulam, Kerala
15 Affiliated MBA Colleges Kerala city in Ernakulam
| | | |
| --- | --- | --- |
| Name of Colleges Ernakulam | Kerala | Affiliation University |
| AIM, Cochin | Banerji Road Ernakulam | MG University kottayam |
| Bharata Mata College Bharata Mata Institute of Management |  Seaport-Airport Road Thrikkakara P.O Kochi – 682021 Ernakulam District Kerala | Mahatma Gandhi University |
| Bhavan'S Royal Institute of Management | Off Hill Palace Tripunithura, Thiruvankulam. P.O, Kochi, Kerala. 682305 | Cochin University of Science and Technology, Kochi |
| De Paul Institute of Science & Technology | De Paul Nagar Angamaly South Angamaly Ernakulam Pin – 683 573 |  MG University kottayam |
| Jaibharath Arts & Science College | Jb Nagar Vengola P O Perumbavoor | Mahatma Gandhi University |
| Kmm College of Arts & Science | Pipeline Junction Thrikkakara Po , Ernakulam |  MG University kottayam |
| Kochi Business School | Edachira, Thengode (P.O) |  MG University kottayam |
| Mes-Aimat | Marampally P.O Aluva-7 Pin-683107 |  MG University kottayam |
| Marian Academy of Management Studies | Puthuppady P.O Kothamangalam Muvattupuzha(Via) Ernakulam Kerala | Mahatma Gandhi University |
| Marthoma College of Management and Technology | Asramam Campus, Perumbavoor | Mahatma Gandhi University |
| Rajagiri College of Social Sciences – School of Management | Rajagiri School Of Management Rajagiri Valley Po Kakkanad Kochi 682039 Keraa |  MG University kottayam |
| Rams Kuzhuppilly | Rural Academy For Management Studies (Rams Kuzhuppilly), Kuzhuppilly Ayyampilly P O Pin 682501 | Mahatma Gandhi University |
| Scms School of Technology & Management (Mba) | Prathap Nagar, Muttom ,Aluva | MG University kottayam |
| Sngist Group of Institutions | Thekkethazham, Manjali, | APJAKTU, Kerala |
| Union Christian College | U C College, U C College P O, Aluva, Ernakulam, Kerala | MG University kottayam |
MBA Colleges in Idukki, Kerala
3 Affiliated MBA Colleges Kerala city in Idukki
| | | |
| --- | --- | --- |
| Name of Colleges Idukki | Kerala | Affiliation University |
| Santhigiri Institute of Management | Santhigiri College Vazhithala P.O. Thodupuzha Idukki | Mahatma Gandhi University |
| Dc School of Management and Technology | One School Avenue, Pullikkanam, Vagamon |  MG University kottayam |
| MIIM | Kuttikkanam P.O, Peermade Idukki- 685 531 Kerala |  MG University kottayam |
MBA Colleges in Kannur, Kerala
4 Affiliated MBA Colleges Kerala city in Kannur
| | | |
| --- | --- | --- |
| MBA Institute in Kerala | Kannur | Affiliation University |
| Chinmaya Institute of Technology | Govindagiri Chala Thottada (P.O) | Kannur University, Kannur |
| College of Engineering, Thalassery | College Of Engineering – Thalassery, Kundoormala, Eranholi, Thalassery | Cochin University of Science and Technology, Kochi |
| Vimal Jyothi Institute of Management and Research | Jyothi Nagar | Kannur University, Kannur |
| Institute of Technology Mayyil | Pavannurmotta (P.O) Mayyil (Via) Pin- 670602 Kannur (Dist) Kerala (State) | Kannur University, Kannur |
MBA Colleges in Kasaragod, Kerala
Affiliated MBA Colleges Kerala city in Kasaragod
| | | |
| --- | --- | --- |
| MBA Institute in Kerala | Kasaragod | Affiliation University |
| People Institute of Management Studies | Ems Aksharagramam Munnad(Po) Chengala(Via) Kasaragod Kerala 671541 | Kannur University, Kannur |
MBA Colleges in Kollam, Kerala
5 Affiliated MBA Colleges Kerala city in Kollam
| | | |
| --- | --- | --- |
| Name of Colleges Kollam | Kerala | Affiliation University |
| TKM Institute of Management | Musaliar Hills,Karuvelil P O Ezhukone,Kollam-691505 | Kerala University, Thiruvananthapuram |
| Mar Thoma Institute of Information Technology | Chadayamangalam P.O. Ayur. | Kerala University, Thiruvananthapuram |
| Bishop Jerome Institute | Fatima College Road, Kollam – 691001 | APJAKTU, Kerala |
| Member Sree Narayana Pillai Institute of Management and Technology | Mukundapuram P.O Chavara Kollam Kerala South India Pin 691585 | Kerala University, Thiruvananthapuram |
| Gims | Kottarpuram, Kadakkal, Elampazhannoor P.O, Kadakkal. | Kerala University, Thiruvananthapuram |
MBA Colleges in Kollam, Kerala
3 Affiliated Colleges MBA in Kerala, city Kottayam, Kerala
| | | |
| --- | --- | --- |
| Name of Colleges Kottayam | Kerala | Affiliation University |
| Girideepam Institute of Advanced Learning | Bethany Hills, Vadavathoor P.O., Kottayam – 686010 Kerala | Mahatma Gandhi University |
| School of Management and Business Studies |  MG University kottayam, Priyadarsini Hills.P.O.,Kottayam.Pin- 686560. Kerala. | Mahatma Gandhi University |
| St.Berchmans Institute of Management Studies | St.Berchmans College, Changanacherry,Kerala-686101 |  MG University kottayam |
MBA Colleges in Kozhikode, Kerala
2 Affiliated Colleges MBA in Kerala, city Kozhikode, Kerala
| | | |
| --- | --- | --- |
| Name of Colleges Kozhikode | Kerala | Affiliation University |
| FIMS | Farook College Po Calicut Kerala | University of Calicut |
| Snes Institute of Management Studies and Research | Chethukadave Kunnamangalam Calicut Pin-673571 | University of Calicut |
MBA Colleges in Malappuram, Kerala
Affiliated Colleges MBA in Kerala, city Malappuram, Kerala
| | | |
| --- | --- | --- |
| Name of Colleges Malappuram | Kerala | Affiliation University |
| MIIMS | Luigi Bhavan Campus Puthanangadi Po Angadippuram Via Malappuram Dt Kerala | University of Calicut. |
MBA Colleges in Malappuram, Kerala
4 Affiliated Colleges MBA in Kerala, city Palakkad, Kerala
| | | |
| --- | --- | --- |
| Name of Colleges Palakkad | Kerala | Affiliation University |
| Ahalia School of Management | Kozhippara P.O; Palakkad | University of Calicut |
| Chathamkulam Institute of Research & Advanced Studies | Edappukulam P.O, Menonpara Road, Kanjikode East | University of Calicut |
| Jawaharlal College of Engineering and Technology | Lakkidi,Mangalam .P.O ,Palaghat,Kerlala | APJAKTU, Kerala |
| Lead College of Management | Dhoni | University of Calicut. |
MBA Colleges in Pathanamthitta, Kerala
4 Affiliated Colleges MBA in Kerala, city Pathanamthitta, Kerala
| | | |
| --- | --- | --- |
| Name of Colleges Pathanamthitta | Kerala | Affiliation University |
| Mar Athanasios College For Advanced Studies Tiruvalla (Macfast) | Tiruvalla, Pathanamthitta (Dist), Kerala, India | Mahatma Gandhi University |
| Mount Zion College of Engineering | Kadammanitta, Naranganam, Kozhancherry, Pathanamthitta | APJAKTU, Kerala |
| Musaliar College of Engineering and Technology Pathanamthitta | Musaliar College.P.O Pathanamthitta | APJAKTU, Kerala |
| Sree Narayana Institute of Technology | Theppupara, Ezhamkulam | APJAKTU, Kerala. |
MBA Colleges in Thiruvananthapuram, Kerala
10 Affiliated Colleges MBA in Kerala, city Thiruvananthapuram
| | | |
| --- | --- | --- |
| MBA Institute in Kerala | Thiruvananthapuram | Affiliation University |
| Asian School of Business | Technocity, Pallipuram, Trivandrum | Cochin University of Science and Technology, Kochi |
| C H Mohd. Koya Memorial College For Advanced Studies | Metca Land, Palayamkunnu (P.O), Chavarcode, Chirayinkeezhu, Thiruvananthapuram | Kerala University, Thiruvananthapuram |
| G Karunakaran Memorial Co-Operative College of Management and Technology | P B No: 5, Kakkode, Karakulam P O | Kerala University, Thiruvananthapuram. |
| Dc School of Management and Technology | Kinfra Film And Video Park Sainik School. (P.O) Kazhakuttam Thiruvananthapuram | Mahatma Gandhi University |
| Kerala Institute of Tourism and Travel Studies | Residency, Thycaud | Kerala University, Thiruvananthapuram |
| Kerala Institue of Co-Operative Management | Nettukal Theri, Neyyardam, Trivandrum, Kerala | Kerala University, Thiruvananthapuram. |
| Mohandas College of Engineering and Technology | Anad Nedumangad, Thiruvananthapuram | APJAKTU, Kerala |
| Conspi Academy of Management Studies (Cams) | Plankalamukku, Industrial Estate P.O, Pappanamcode, | Cochin University of Science and Technology, Kochi |
| Lourdes Matha College of Science and Technology | Kuttichal P O, Trivandrum Kerala | APJAKTU, Kerala |
| Allama Iqbal Institute of Management | Iqbal Nagar, Daivapura P.O, Peringammala | Kerala University, Thiruvananthapuram. |
MBA Colleges in Thrissur, Kerala
6 Affiliated Colleges MBA in Kerala, city Thrissur
| | | |
| --- | --- | --- |
| MBA Institute in Kerala | Thrissur | Affiliation University |
| Elijah Institute of Management Studies | St.Mary'S Street,Ponganamkadu Kurichikkara P.O,Thrissur-680028 | University of Calicut, Calicut |
| Holy Grace Academy of Management Studies | Kuruvilassery Po 680735 Mala, Thrissur District Kerala State. | University of Calicut, Calicut, |
| Naipunnya Business School | Pongam Koratty East | University of Calicut, Calicut, |
| Nehru College of Engineering and Research Centre | Pampady,Thiruvilwamala,Thrissur,Kerala | APJAKTU, Kerala. |
| Nirmala College of Management Studies | Nutmug Gardens Kunnapilly P.O. Meloor Chalakudy Thrissur Dist Pin 680311 Kerala | APJAKTU, Kerala |
| Sahrdaya Institute of Management Studies | Kallettumkara P.O., Kallettumkara | University of Calicut, Calicut. |