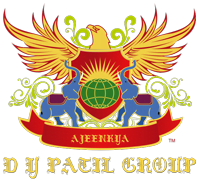 Dr D Y Patil Knowledge City, Charholi (Bk), Via Lohgaon,
Pune- 412 105, Maharashtra – India
– 9811004275 , 9250376104
Website :- www.dypsom.com

Dr DY Patil Institute Management
DYPSOM Pune has evolved from a strong need to develop techno-managerial manpower for niche industry segments, in a socially conscious and integrated school of management. This need arises as a result of high degree of specialization in an increasingly competitive environment.
College pune

Dr. D.Y Patil School of Management, Lohegaon Pune
Date of Establishment
2010
Organisation Running Institute
Dr. D. Y. Patil Educational Enterprises Charitable Trust
Affiliation

AICTE Approved Ministry of HRD, Govt. of India, affiliated to Pune University.

Courses

Master of Business Administration (MBA)

Specialization Offered
List of Dr DY Patil, MBA Specialization Offered List

Marketing Management
Financial Management
Informational Technology Management
Operations Management
Human Resource Management
International Business Management
Supply Chain Management
Rural and Agree Business Management
Family Business Management
Technology Management
Banking and Insurance Management
Healthcare Management
Entrepreneurship Management
Service Management
Retail Management
Digital Media and Communication Management

Entrance Exam
 CAT / MAT / XAT / CMAT / ATMA / MHCET

DYPSOM Pune Fee Structure 2023

List of Courses Summary DYPSOM Pune Fee Structure  :

MBA Rs 2, 40 ,000/- for 2 Years (OMS) Fees by D.T.E Maharashtra.

Details of Other Including Dr DY Patil, Fee Structure 2023

Admission Eligibility Requirements
Bachelor's Degree or equivalent (10 + 2 + 3) in any discipline with minimum of 50% aggregate marks from a recognized Indian or foreign university.
(45% for reserved category)
Admission Procedure
Dr. DY Patil Pune Admission Procedure

The desirous candidate for admission under Institute Level Quota should apply.
The candidate can walk-in to our corporate office address as mentioned above for admissions.
The counseling of the student will be conducted on the same date at Dr. D. Y. Patil School of Management. On the basis of student's preferences and merit marks a campus would be allotted to the candidate by issuing the Offer Letter.
The confirmation of admission will be done only after receiving the course fee payment and fulfillment of Eligibility criteria set by the competent authority for admission.

Scholarships
 Yes, Available
Documents required for List of Dr DY Patil, Pune MBA Admission

A Photocopy of Entrance score card
A Photocopy of Class 12th ,10th Certificate.
Pass Port Size Photographs (4).
Xerox of Graduation Examination marksheet (1st & 2nd year marksheet for 3 year degree holders and 1st, 2nd & 3rd year mark-sheets for 4 year degree holders, in case applying for Final  Examinations).

Dr DY Patil Institute Management Seats  (Intake)
120

Dr DY Patil, Pune MBA Placement

Accurate Gauging & Instruments Pvt. Ltd..
Aespaes Nirmittee
Atos
Air Control and Chemical Engineering Company Ltd.
Allentics IT Solution
Allied Digital Pvt. Ltd.
Alspirit Pvt. Ltd.
Aludecore Almination Pvt. Ltd.
Amul Pvt. Ltd.
Appart
Birla Gold & Precious Metal Ltd.
Birla Sun Life Asset Management company Ltd.
Capstone
Catenon
CBRE
Creative Crows
De Cathlon
Eduplex Consultancy
edynamics
Eureka Forbes
Global Talent Track
Golden Square Media
H&R Block
India Infoline
Kbridge
KPMG
ITC
Cherry Holidays
LDS Infotech Pvt. Ltd.
Mayuresh Soft-Tech Pvt. Ltd.
Money Plant Consultancy
Navkar dreams
Opulent Infotech Pvt. Ltd.
Osumare Marketing solution
Pepper Tap
Periwinkle Technology
Reddevise Realty Advisor Pvt. Ltd.
Sansui Electricals
Sayaji
Sinteg Technologies
SME joinup
Suguna Foods Pvt. Ltd.