S.No. 52/53, Jhambe Road, Pune Mumbai Expressway, Punawale, Pune, Maharashtra  9811004275 | 9250376104 www.lotuscentre.ac.in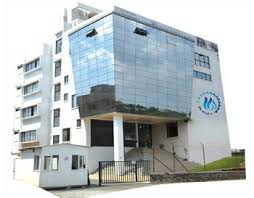 LBS Pune
LOTUS BUSINESS SCHOOL, is a part of a Rs. 600 Cr. Industrial Group. It is an Institute which has been created with a vision of imparting quality management education and create world class leaders. Infact, Lotus encourages the students to challenge the very basic concepts of management and leadership.
The Lotus core team comprises of individuals who are the alumni of IIMs, JBIMS, Symbiosis etc. and other ex-corporate employees from renowned organizations. In today`s world where the industry and corporate life has become highly demanding and dynamic, it is imperative that the future leaders are innovative and do not take things for granted.
Lotus MBA College Pune, LBS Pune in association with
Shiv Khera Institute of Leadership Management has established a Centre for Leadership Excellence in Pune
Lotus Business School Pune
LBS Pune and Shiv Khera Institute with a desire to address the lack of good leadership skills among budding Business Managers, have launched the MBA program with CPP (Career Progression Program) & Corporate Leadership Program from SKILM under the aegis of Mr. Shiv Khera.
As aptly stated by Mr. Shiv Khera ."We create Leaders who can manage, not managers who cannot lead" TMShiv Khera, augurs well for those ready to embrace a professional environment armed with a repertoire of ideas.
MBA College in Pune
Lotus Business School Pune
Location
Pune
Date of Establishment
2007

Affiliation

Approved by AICTE and affiliated to Pune University

Courses Offered

MBA (Master of Business Administration)

Entrance Exam

CAT
MAT
XAT
CMAT
GMAT
MHCET

LBS Pune Fees Structure

Rs 2,00,800/- approx for 2 years (OMS Students fees Only)

Post Graduate Course fee details LBS Pune Fees

Eligibility Requirements

Bachelor's Degree or equivalent (10 + 2 + 3) in any discipline with minimum of 50% aggregate marks from a recognized Indian or foreign university. (45% in Case of Reserved Category)

LBS Pune Admission Process

Previous academic performance +
Entrance Exam Score +
Group Discussion +
Personal Interview.

College Scholarships
Yes, Available.
Documents Required

A Photocopy of

Entrance Score Card
Class 12th, 10th Certificate
Graduation Examination Mark sheet

Note :

Ist & IInd year mark sheets for 3 yr. Course and 1st, 2nd & 3rd year mark sheets for 4 yr. Degree Holders, in case Applying for Final Examinations )
Residence Proof.

Pass Port Size Photographs – 4

Total Intake Student

120. (Intake)
GD/PI Cities
New Delhi, Bhubaneswar, Kolkata, Jaipur, Guwahati, Ranchi, Jamshedpur, Patna, Kanpur, Allahabad, Lucknow, Chandigarh.