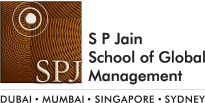 Address: Gate No. 1, Kohinoor City Mall, 1st Floor,
Premier Road, Kurla West, Mumbai, Maharashtra 400070
Contact Number – 9540071958, 9250376104
website :- www.spjain.org
Highlights
DUBAI In 2004, SP Jain established its first international campus in Dubai with the objective to focus on global learning. SP Jain has been ranked No. 1 in the UAE in a Brand Perception Audit conducted by Nielsen in 2008.
SINGAPORE In 2005, the Singapore Government invited SP Jain to establish a campus in Singapore. Advancing our global learning mission, we opened SP Jain Singapore in 2006.
SYDNEY In 2012, SP Jain launched its third international campus in Sydney, Australia. SP Jain Sydney offers students a global education along with the opportunity to experience Western culture.
In 2015, SP Jain opened a fourth campus in downtown Mumbai. As the commercial capital of India and home to leading national and multinational corporations, expanding the SP Jain education experience to Mumbai was a natural progression.
Ranking Details
SP Jain Global's world #12 ranking by Forbes featured in leading publications
Australian Financial Review features SP Jain Global's world #12 Forbes ranking
SP Jain's Executive MBA in Dubai secures higher positions in Ivy Exec Rankings 2019
SP Jain Global ranked #12 in the latest Forbes ranking of the world's top international MBAs
ranked among the TOP 20 in Forbes' 2017 ranking
Accreditations & Registrations
TEQSA (AUSTRALIA)
KHDA (UAE)
Committee for Private Education (CPE), Singapore
ABEST21 (JAPAN)
ACCA, Association of Chartered Certified Accountants.
College in Mumbai
SP Jain School of Global Management
Campus
Study on-campus in Abroad

 

Mumbai Singapore Sydney Dubai

Establishment
 
Affiliation
All India Council for Technical Education (AICTE)
UG Courses

Bachelor of Business Administration (BBA) is a 4-year
Bachelor of Business Communication (BBC) is a 3-year
BEC – Bachelor of Economics is a 3-year
BDS – Bachelor of Data Science is a 3-year Fees

PG Course

Master of Global Business (MGB)
GMBA – MBA Global
Master of Artificial Intelligence in Business (MAIB)

Requires for MBA Admission
SP Jain Requires for MBA Admission Entrance Test candidates to take one of the following aptitude tests:

 

GMAT
GRE
CAT (Common Admission Test – offered in India) or
SPJAT (SP Jain Aptitude Test)

Graduate With an Australian Degree
SP Jain is registered as an Institute of Higher Education by the Tertiary Education Quality and Standards Agency (TEQSA) in Australia. Upon graduation, you will be awarded a degree by SP Jain School of Global Management, Australia.

SP Jain Global Management MBA Fees

Details for SP Jain Global Management MBA Fees Total

 

Master of Global Business (MGB) – 35270 USD
GMBA – MBA Global – 40380 USD

 Fees includes
Free Laptop, Study Material, Business Suit.
 Eligibility
Passed with minimum of 50% marks in aggregate (Aggregate marks means the grand total of marks obtained by the candidate in subjects based on which the class declaration is made in the particular University from which the candidate is passing the qualifying examination.

 

The percentage of  in the bachelor's degree would be calculated based on the practice followed by the university/institution from where the candidate has obtained the degree.)

or equivalent CGPA in any Bachelor's Degree awarded by any of the Universities incorporated by an ACT of the Central or State Legislature in India or other educational institutions established by an act of Parliament or declared to be Deemed as a University under Section 3 of the UGC Act, 1956 of minimum three years duration in any discipline recognized by Association of Indian Universities (10+2+3) or possess an equivalent qualifications recognized by the Ministry of HRD, Government of India.

Pedagogy Details

Lectures
Real time case studies
Residential
Role plays
Presentations
Assignments
Project work
Participation learning
industry Inputs

Admission Procedure

Previous academic performance
Entrance Exam Score
Group Discussion
Personal Interview

Internships
4 months Stipend paid after Completion of the first three terms of the MGB course work
SP Jain Mumbai Fees Structure Scholarships Option
Yes, Available
Placements & Average package

Average package – INR 15.65 Lakhs Average Salary (Global)
Highest Package – INR 39.59 Lakhs Highest Salary (Global)

Seats  (Intake)
Feburary, September

SP Jain Recruiters :

99acres.com
Amul
Axis Bank
Bank of Baroda
Bajaj Capital
BISLERI
CMIE
Directi
Eureka Forbes
Goldman Sachs
HDFC Bank
HP
India Bulls
Indian Express
Indian Oil
IndusInd Bank
Ingram Micro
InSync
Jet Airways
Kotak Bank
L&T Infotech
TCS
Reliance
Nestle
Study on-Campus in Singapore, Sydney and Dubai Master of Global Business Fees
| | |
| --- | --- |
| Currency  | USD |
| Tuition Fee  | 24,900 |
| Value Added Tax (VAT)  | 820 |
| Total Compulsory Tuition Fees  | 25,720 |
| Registration Fee*  | 5,000 |
| Course Material (including e-books, |   |
| cases, simulations)  | 1,300 |
| Student Life Activities**  | 1,500 |
| Visa Charges for Dubai***  | 950 |
| Visa Charges for Singapore***  | 200 |
| Health Insurance Charges for Dubai and Singapore  | 500 |
| Value Added Tax (VAT) on Student Life Activities and |   |
| Course Material for Dubai Term  | 100 |
| Total Compulsory Non-Tuition Fees  | 9,550 |
| Total Compulsory Fees  | 35,270 |
*Includes various administrative costs like subscriptions, software, internet, database management, learning management systems, etc.
**Exception – Students who do not need a visa for Dubai or Singapore (e.g. residents/PR holders, etc.) need not pay visa charges. On completing the program in Dubai, the visa would need to be cancelled. The visa charge covers the cancellation charge. Please note that there is a new mandatory guideline for students vaccinated overseas (outside Singapore) having to undergo a serology test/visit a healthcare provider in order to be considered fully vaccinated and undertake normal activities in Singapore. The fees payable for the same are included in the Singapore visa fee. Please note that these are current guidelines; we will update you if there are any changes.
VAT @ 5% is charged on the applicable component for Dubai.
Post completion of your degree, should you require KHDA attestation for your degree and transcripts [for students living or proposing to work in Dubai, UAE], the certificates will be given to you after the attestation which will take a month from your date of graduation. There is a cost to be borne by students for the KHDA attestation which will be communicated to you at the time of graduation (at present, the cost is AED 220).