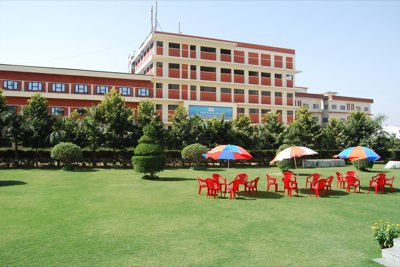 Address-: Cskm Educational Complex,
Mehrauli, New Delhi – 110074 ,India
Contact No-: 9250376104 , 9811004275
website-: www.empiindia.com
EMPI Entrepreneurship Management Process International Delhi
Vision -: EMPI Business School a set of institutions, entities, spin offs, but above all an idea, a mission and a movement to create innovation for the future
EMPI  Courses- :
PGDM (Post Graduate Diploma Management ) vectors include -:
Industry interaction
Theme Based Research Centers that focus on large 'issue based' action research
Internationalization
Creation of Innovation clusters
EMPI Business School Delhi Specialized PGDM Courses :-
Advertising Communication
Global Business
Human Resources
Research & Business Analytics
General Management

Finance
Operations Marketing
PGDM Eligibility Criteria for EMPI Business School:
The minimum eligibility criteria for admission to (PGDM)
3-year Bachelor's degree or recognized Indian Universities
Candidates in the final year of a Bachelor's degree course or equivalent are also eligible to apply.
MBA Entrance test Accepted :-
Achieving high percentile score are considered for selection for the Post Graduate Diploma in Management (PGDM) programmes.
EMPI Business School Campus Advantage for Career focused  Students -:
It is based in a sprawling green, pollution-free, large residential campus in the picturesque south Delhi, Chattarpur area, adjacent to the Asola wildlife sanctuary. EMPI is a 'Modern Gurukul' of Management and Executive education – a melting pot of cultures, nationalities, ideas and diverse talent working and living together to actualise futuristic vision. As in a gurukul, EMPI lives by the philosophy that each learner – the'Shisya' is unique, requiring personalised attention from the 'Guru' for individual growth, enabling them to become not only outstanding professionals, but also socially responsible citizens.
EMPI Business School Delhi Fees Structure 
1st Year
2nd Year
Total (2 years)
 

Annual Academic/ Tuition Charges

Administrative and other support charges

Admission and Registration Charges

Refundable / Adjustable Deposit

Rs. 3,31,500/-

Rs. 88,000/-

Rs. 15,000/-

Rs. 15,000/-

Rs. 3,31,500/-

Rs. 69,000/-

 

 

 

 

Grand Total
 Rs. 4,49,500/-
 Rs. 4,00,500/-
Rs. 8,50,000/-

 

Residential charges for Campus Residents (Lodging & Boarding)

 

 Rs. 1,15, 750/-

 

 Rs. 1,14,250/-

 

Rs. 2,30,000/-

 

Grand Total

For Campus Residents  (Academic + Hostel Fees)

 

Grand Total

For Non Residents  (Only Academic Fee)

 

 

 Rs. 5,65,250/-

 

 


Rs. 4,49,500/-

 

 

Rs. 5,14,750/-

 

 


Rs. 4,00,500/-

 

 

Rs. 10,80,000

 

 


Rs. 8,50,000/-