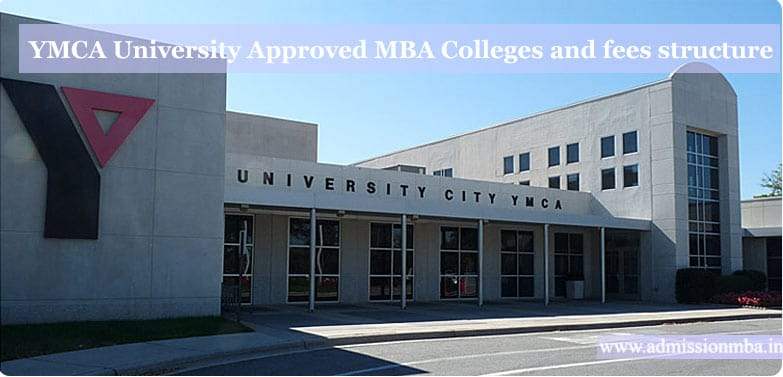 YMCA University, Faridabad has made its presence in the National Institutional Ranking Framework (NIRF-2017) for Engineering Colleges. Management Colleges became the second Institute in the state, after National Institute of Technology Kurukshetra, to be ranks amongst top 150 Engineering Institutions in the Country. Hence YMCA University affiliated MBA colleges with Fees Structure being collected by admissionmba.in for benefit of MBA Aspirants as a result.
YMCA University affiliated MBA Colleges Fees
List of MBA Colleges Under YMCA University with Fees Structure located in different places in Faridabad City of Haryana in Delhi NCR.
YMCA University Awards and Approvals :
Best Upcoming University award by Associate Chamber of Commerce and Industry of India in Feb., 2014 under National Education Excellence Awards 2014.
YMCA UST Ranks 'AAA+' by the Caree360 Magazine in the year 2013, 2014 & 2015.
DANFOSS India (P) Ltd. has given a award of Rs. 50000 to B.Tech. in May, 2014. Mechanical students for a project (Second best innovative project in India)
Appreciation award by DC Faridabad – in the field of life saving programme for Blood Donation during the year 2013, 2014 and 2015.
Read More: MBA Colleges affiliated to YMCA University, MBA Colleges Under YMCA University Fees Structure
YMCA University of Science and Technology (YMCA UST) is a state university located in Faridabad, in the state of Haryana, India. The YMCA University of Science and Technology, erstwhile YMCA Institute of Engineering, was established in the year 1969, as a joint venture of the National Council of YMCAs of India, Govt of Haryana, and the Central Agencies for Development Aid, Bonn, Germany. It started as an Indo-German project with an aim to impart technical education to a developing India on German pattern. The labs & workshops have been setup with the assistance of German expertise.