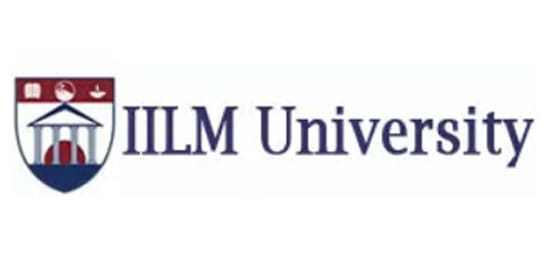 Plot No. 69, 71, Golf Course Road, A Block, DLF Phase 1, Sector 53, Gurugram, Haryana 122003 | Phone No: 9811004275, 9540071958. Website – iilmu gurgaon
The Haryana Vidhan Sabha 2018 in approved the setting up of IILM University Gurgaon, by unanimously passing the Approval Haryana Private Universities Act 2006. Hence clears the way for the existing AICTE approved Institute, located on the Gurgaon , to become a Private University in 2018.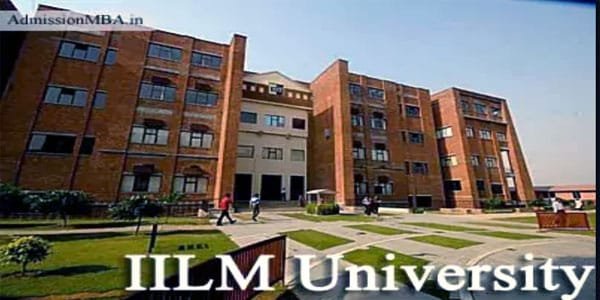 Furthermore, Capitalising on IILM's 25-year history and experience in responsible higher education, IILM University Gurgaon is anchored in the philosophy of liberal education with a focus on technology. The university is bench-marked with the best education centers in the world like Oxford, Brown and University of Pennsylvania and will harbor 4 Schools-Liberal Arts, Management, Technology and Design. With a The Vision is to be Global, Inclusive and Responsible and the focus will be on Skills, Innovation and Entrepreneurship and Technology.
IILM University Gurugram – Course, Fees, Admission
Mr. S.Y. Quraishi, Former Chief Election Commissioner of India and Chancellor Designate of University says "IILMU Gurgaon will be a unique University which will help make Gurugram an educational hub and will collaborate with global academic institutions and companies. Emphasis will be on entrepreneurship and innovation which is the current need."
University in Gurgaon
IILM University
Trust running University
Ram Krishan & Sons Charitable Trust
IILM Campus in India

Details are available at IILM Campus in India Admission 2023

Metro Station
Rapid Metro station sector 55
Date of Establishment
2018
Mission

An academically rigorous, practice and research supported, management education based on principled and ethical values, which maximizes the value add from entry to exit.
An inspirational learning environment which fosters the understanding of disruptive, technological changes; challenges current assumptions, and encourages continuous innovation and learning.
An outstanding practice based and work related learning experience which focuses on the application of knowledge and skills and is globally relevant.
Personal mentoring which respects individuality and inspires students to become responsive and responsible business leaders.

values

A people's policy that allows flexibility, understands individual needs, promotes respect, values integrity and teamwork, and is committed to employee development.
A culture of continuous improvement and total quality that encourages creativity and innovation through collaboration and trust.
A deep commitment to the value of global social responsibility and sustainability putting larger interests above our own.
An appreciation of the cultural heritage and socio-economic diversity of India.

Affiliation
AICTE and UGC Recognized, Approved Ministry of HRD, Govt. of India. IILMU Gurgaon is accredited by the SAQs (South Asian Quality Assurance System), NBA (National Board of Accreditation) and AIU (Association of Indian Universities)
Goals

Student Outreach, Engagement and Achievement
Institute-Industry-Social Interface to Engage Indian as well as Global Businesses within Societal Context
Thought Leadership through Research Training and Consultancy
Recognition via Rankings, Ratings and Accreditation
Keeping Abreast of Contemporary Technology in Teaching Learning and Operations
Employer of Choice Focused on Nurturing and Developing Employees

Course Offered
Master of Business Administration
Duration
2 Years
Mode
4 semester
Teachings
1200 Hours(610 hours for year 1 + 590 hours for year 2).
Name of Vice Chancellor
Dr. Sujata Shahi
Teaching pedagogy
Holistic and Integrated approach
Student Faculty Ratio
1:10

IILM University Gurgaon Courses and Schools

Management
Computer Science & Technology
Liberal Arts
Design and Fashion.

IILM university Gurgaon Courses
Undergraduate and Post-Graduate Courses.
MBA Specialization

Finance
Human Resource
Technology and Operations
Marketing
General Management

Global Study Programs

University of Winnipeg , Canada
EM Normandie, France
Lapland University of Applied Sciences, Finland
ISM, Germany
IILM university Gurgaon Admission

IILM university Gurgaon Courses (Core MBA)

Fintech
Digital Business
Sustainability & Innovation
Marketing & Innovation
HR
Entrepreneurship

Entrance Exam
CAT/ XAT/ ATMA/ MAT/ KMAT/ CMAT.
Cut off
55 Percentile in Entrance Exams

IILM University Gurgaon Fees Structure

Fees Details IILM University Gurgaon &

MBA 12.90 Lakhs (10 days international trek and hostel).
MBA 10.80 lakh Dual specialization (without hostel).
MBA 7.6 lakhs (sectoral programmes).
BBA INR 4.40 lakhs Per year).

Hostel Fees
Rs. 1 Lakhs p.a. including Meals (3 times a day & refreshments), wifi, laundry equipment, recreation lounge-with fridge & microwave, gym, air conditioned rooms with inbuilt toilets, RO with 24/7 security and Included in IILM university Gurgaon Fees Structure for hostel.
IILM university Gurgaon Fees Structure Inclusion
Summer training, Internships, field visits and guest lectures, personality Developments Courses,
Global Study Program, Peer learning (Alumni Network), Experiential Learning, Analytical Development, Knowledge Development many value added Courses.
Eligibility
Bachelor's Degree or equivalent (10 + 2 + 3) in any discipline with minimum of 50% aggregate marks from a recognized Indian or foreign university.
Application Shortlisting

Performance in the Personal Interview.
Academic Record.
Participation and Involvement in Extracurricular Activities.
Critical Thinking Skills.

IILM University Gurgaon Admission Reservations

25% seats – Students of Haryana.
10% seats – Students of Scheduled Castes(HR).

Admission Procedure
Group Discussion + Personal Interview
Scholarships
Merit Cum Means Based Scholarship

IILM Admission Documents required

10th and 12th Marks sheets.
Graduation Marks sheets (All the Semesters / Years)
Transfer Certificate (TC).
Migration Certificate.
Provisional Degree Certificate (PDC).
Entrance Exam Score card.
Caste Certificate / Income Certificate (If claiming any exemption)
6 Passport Size photographs.

Seats (Intake)
120
Ranking
13th by EDUNIVERSAL RANKING in India.
Always ranked Consistently in Among to 50,100 Ranking researches
A++ Ranking B school by Collegesmba.in .
GD/PI Cities
IILMU Gurgaon Campus, Amritsar, Bangalore, Belgaum, Bhopal, Bhubaneshwar, Chandigarh, Chennai, Coimbatore, Dehradun, Delhi, Gangtok, Goa, Guwahati, Gwalior, Hyderabad, Indore, Jabalapur, Jaipur, Jammu, Kochi, Kolkata, Kota, Lucknow, Mumbai, Nagpur,Patna, Pune, Raipur, Ranchi, Trivandrum, Varanasi, Vijayawada.

IILMU Gurgaon Campus Facilities

Wi Fi enabled campus
yes
| | |
| --- | --- |
| Cafeteria | yes |
| Computer Lab | yes |
| Auditorium | yes |
| Mini Auditorium | yes |
| Hostel | In /Out – campus (Both Available) |
| Seminar Hall | yes |
| Technology enabled Classrooms | yes |
| Hostel Accommodation | yes |
| Library | yes |
| Alma Connect | yes |
IILM University Gurgaon Placements

Average Package
7.5 lakhs p.a
No of placements Companies
100+ companies
Highest package
15 lakhs per annum

IILM University Gurgaon Placements Profiles

Research Analyst
Information Systems Manager
Finance Manager/Executive
Accountant.
HR Manager
Marketing Manager/Executive
Project Manager

Sectors
Real Estate, Consultancy, FMCG, Advertising & Media, IT, Research, Education , Logistics, Retail, Health & Pharma, Banking Hospitality, Financial Services and Manufacturing
IILM University Gurgaon Placements (Few Recruiters)
Google, Amazon, PWC, KPMG, SAPIENT, SAP, Airtel, HDFC, Absolut Data, Aditya Birla Capital, Airport Authority of India, Airtel, Amazon.Com, Amreprise, Amul, Apollo, Asahi Glass, Axis Bank, Bajaj Electricals Ltd, Barclays, Barista, Benzara, Berger Paints, Blackrock, BMW, Britannia, Cargill, Carlson Wagonlit, Coffeeday Beverages, Colgate Palmolive and many more..

MBA Scholarships in Gurgaon

 

100% Confirm Scholarship, Check Eligibility Now for Admission in IILMU Gurgaon Call Now 9811004275

IILMU Gurgaon Scholarships

10%
All girl students
20%

All students who are selected for admission to IILM PGDM, and have secured 60% or more marks in B. Tech or B.E.
Scholarship to acknowledge outstanding achievement of students in areas of Sports, Culture or Bravery.
To encourage students from the states of J&K and the North-East, we offer scholarship of 20%.
20% Scholarship for children of Defence Personnel (100% tuition fee waiver for Wards of Martyrs).

40%
Class XII – 80% and Above
B. Tech or B.E.:70% and above.
B.Sc., BCA, B.Com, B.A.: 65% and above
MAT – Minimum score of 700
75%
Class XII – 85% and Above
B. Tech or B.E.:70% and above.
B.Sc., BCA, B.Com, B.A.: 65% and above
MAT – Minimum score of 720

IILMU Gurgaon Scholarships Common Admission Tests Percentile Based

Criteria
Scholarship Percentage
percentile 90 and More
75%
more than 80 but less than 90
40
more than 70 but less than 80
20
FAQ IILM
Programs at IILM University, Gurugram?
Fintech, MBA in Business Analytics in Marketing & Innovation, HR, Entrepreneurship, Insurance & Risk Management
How good is getting an MBA from IILM, Gurgaon?
IILM Gurugram is one of the best B school for MBA and PGDM in India, primarily because of the following reasons: Teaching methodology: IILM curriculum is bench marked against the best in the world, and has specializations in Finance, Marketing, OB-HR, and Operations.
which is the best IILM campus to pursue MBA?
IILM, University Gurgaon is the best campus according to me, especially in terms of infrastructure and placements. IILM, Lodhi Road Campus is the best among Greater Noida and Gurgaon campus and another fact is, that it provides MBA degree with AICTE approval and has better campus placements.
How to contact IILM University for Admission & Scholarships?
You may contact +917683035612 for Counseling, Admission, Scholarships and Placements.
How are the Faculties at IILMU gurgaon for Law Courses?
Faculties at the school of law at IILM university Gurgaon are very much experienced, Most of them are Phd Holders. Few of the Most Renowned Indian Faculties are Dr Asha Verma, Prof Ila Sharma, Prof. Ila Sharma, Loree Sonchhatra, Prof. Chavi Sood.