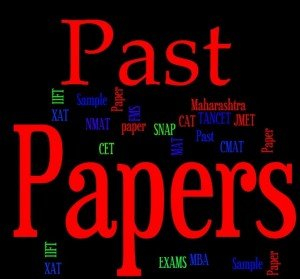 MBA entrance Tests are those Entrance exam which are required to be given after the graduation or in the final year of graduation mandatory compulsory  for admission in the post graduate management education India.
Masters of Business Management as the name suggest makes you a professional in Business field and different levels in the organization.
Upcoming Indian MBA Entrance Exam 2022-2023
plays an important role in making a students career. Since MBA entrance exam helps the colleges and even students to identify and assess their knowledge.
MBA Entrance Test in India works as a screening tests. Students as only entrance score not only use for shortlisting the students in the college. Which followed by Group discussions and Personal interview as expect from a future manager/ organizer for a B School.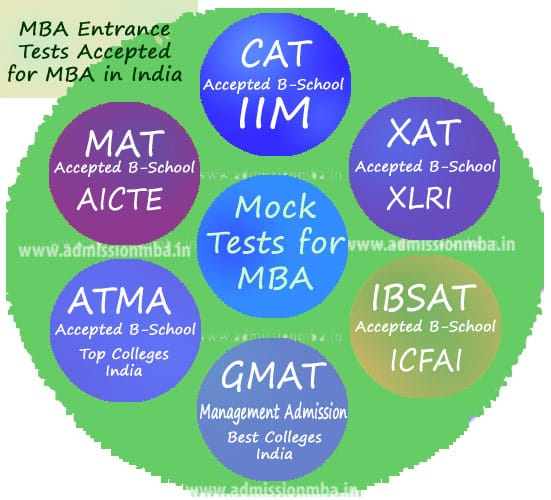 Many sections in MBA entrance Test in India for assessing student such as and More details for MBA Entrance test.
Quantitative Aptitude
Reading Comprehension
Verbal Ability
Data Interpretation & Sufficiency
Logical Reasoning
These are the basic sections mainly present in all of the entrance exam where in the general knowledge. Current affairs too are important for getting select in top business school. MBA Entrance test in India List Below here a details.
India Coming Soon MBA Admission Entrance 2022-2023 – AdmissionMBA
| | | | | | |
| --- | --- | --- | --- | --- | --- |
| S.No. | Mock Tests for MBA Exam | Accepted B-School | Eligibility for Entrance Test | Tentative Month Held on 2022 | Entrance Exam Website |
| 1 | CAT | Indian Institute of Management | 50% in Graduation | November | www.catiim.in |
| 2 | MAT | All India Management Association | Graduation in any Discipline | September, December, February & May | www.aima-ind.org |
| 3 | XAT | XLRI, Jamshedpur India | 50% ( Commerce, MA, BA, PhD, Btech, LLB, etc. )Graduation | Entrance exam January | www.xlri.ac.in |
| 4 | SNAP | Symbiosis International University | 50% in Graduation ( regular degree ) | December | www.snaptest.org |
| 5 | ATMA | Association of Indian Management Studies | 50% at Graduation | Entrance exam February | www.atma-aims.org |
| 6 | CMAT | AICTE India | 50% to Graduation | February | www.aicte-cmat.in |
| 7 | IBSAT | ICFAI | 50% in Graduation | Entrance exam December | www.ibsat.org |
| 8 | NMAT | NMIMS | 50% in ( MA, BA, PhD, LLB, etc. ) Graduation | December | www.nmims.edu |
| 9 | TISS | Tata Institute of Social Sciences | Graduation in any Discipline | January | www.tiss.edu |
| 10 | GMAT | Graduate Management Admission Test | Graduation in any Discipline ( except for people opting for early/advance admissions India ) | All year around (Entrance exam 365 days)- by Appoints Only | https://www.mba.com/india |
| 11 | IRMA | Institute of Rural Management Anand | 50% in Graduation | November | www.irma.ac.in |