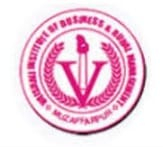 Vaishali Institute of Business and Rural Management
Narayanpur Road, Sherpur, Narayanpur
Anant, Muzaffarpur, Bihar 843147
Website:- www.vibrm.in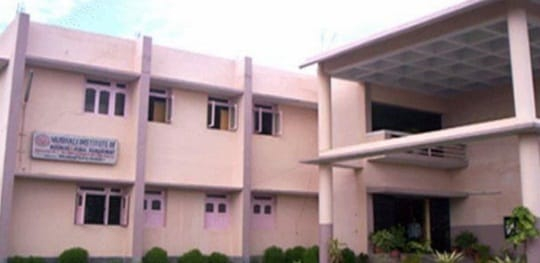 MBA College Bihar
Vaishali Institute of Business and Rural Management
Year of Establisment
1983
Approvals & Memberships
Approved by All India Council of Technical Education (AICTE)
Course Offered
MBA – Master of Business Administration
Duration
2 Years
MBA Specializations Offered

Marketing Management
Human Resource Management
Financial Management
Production Management
IT Management
Rural Management
Retail Management
Transport Management
Supply Chain Management
Total Quality Management

Number of seats
120
Other Courses offered
BBA, BCA
VIBRM Muzaffarpur Fees Structure
VIBRM Muzaffarpur Fees Structure

Rs 1, 50, 000/- For 2 Year

Vaishali Institute of Business and Rural Management Campus Facilities

Wi Fi enabled campus
Yes
Cafeteria
Yes
Computer Lab
Yes
Auditorium
Yes
Mini Auditorium
Yes
Seminar Hall
Yes
Technology enabled Classrooms
Yes
Hostel Accommodation
Yes
Library
Yes
Alma Connect
Yes
Scholarship Available
Yes
Eligibilty Criteria
Recognized Bachelor,s Degree of minimum 3 years duration, Obtained at least 50% marks at the qualifying examination. MAT, CAT, XAT , CMAT Score is required
Imortant Documents
A Photocopy of Entrance score CAT/MAT/CMT/XAT card
A Xerox of Graduation Examination marksheet (1st & 2nd year markcard for 3 year degree holders and 1st, 2nd & 3rd year marksheets for 4 year degree holders, in case applying for Final Examinations)
A Photocopy of Class 10th,12th Certificate
Colored photographs (4 passport size)

VIBRM Muzaffarpur Placements

Alloy Steel Plant, Durgapur.
Pfizer Ltd., Kalyani, Koikata.
Bata Shoe Factory, Patna.
Sharma Surgical, Vadodra.
Bharat Cooking Coal Ltd., Dhanbad.
Telelenic NJ.C.C.O. Ltd., Kalyani, Kolkata.
Bitco, Patna.
Life Insurance Corporation Of India, Divisional Office, Muzaffarpur
Bihar State Electric Board, Patna. Division, Muzaffarpur.
 IFFCo Ltd., Marketing
Bokaro Steel Ltd. Bokaro Steel City, Bokaro. 7. B.H.E.L., New Delhi.
Small Industries Service Institute, (Govt. of India), Muzaffarpur.
Blow Plast, Mumbai.
Indo Gulf Fertilizers Chemicals Corporation Ltd. Lucknow.
Bharat Wagon & Engineering Co. Ltd. Muzaffarpur, Bela & Mokamah.
Glaxo India Ltd., Kolkata.
North Bihar Industrial Area , Development Authority,
The British India Corporation Ltd., Kanpur,
 Hotel Maurya, Patna. Muzaffarpur.
Telco, Jamshedpur.
Indian Oil Corporation, Barauni.
Ashirvad Pipes & Tubes, Patna.
Cement Factory, Japla.
Airtel (Bharti), Patna.
Tata Iron & Steel Co. Ltd., Jamshedpur.
Reliance Infocom, BiharCircle
Gawalior Rayons Ltd., Gawalior.
Birla Sunlife, Muzaffarpur.
Guestkeen Williams, Kolkata.
HDFC, Muzaffarpur.
GISCO TMT Steel, Bihar
BajajAllianz, Muzaffarpur.
H.F.C., New Delhi.
Cobra Perfumes, New Delhi.
Tisco Marketing Division, Kolkatta.
Kotak Mahindra, New Delhi.
Minerals & Metals Trading Corporation, Muzaffarpur.
ICICI Prudential, Muzaffarpur.
Management Development Institute, New Delhi.
VIBRM Muzaffarpur Placements
Usha Rubber Private Ltd., Modinagar.
UTI Bank, Muzaffarpur.
Usha Martin (Black), Ranchi,
Nerolac Paints, Patna.
VIBRM Muzaffarpur Placements
Pepsi Co. (Lumbini Beverage), Hajipur.
N.T.P.C. New Delhi.
Sudha Dairy (Timul), Muzaffarpur.
I.T.D.C., New Delhi.
National Textiles Corporation, New Delhi.