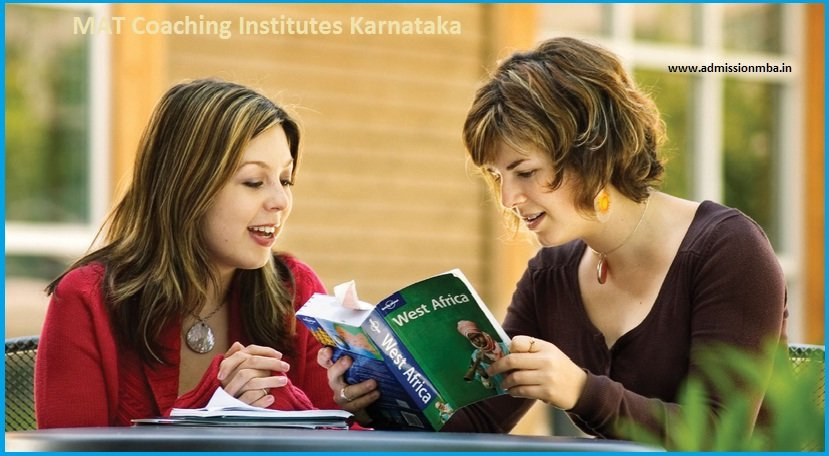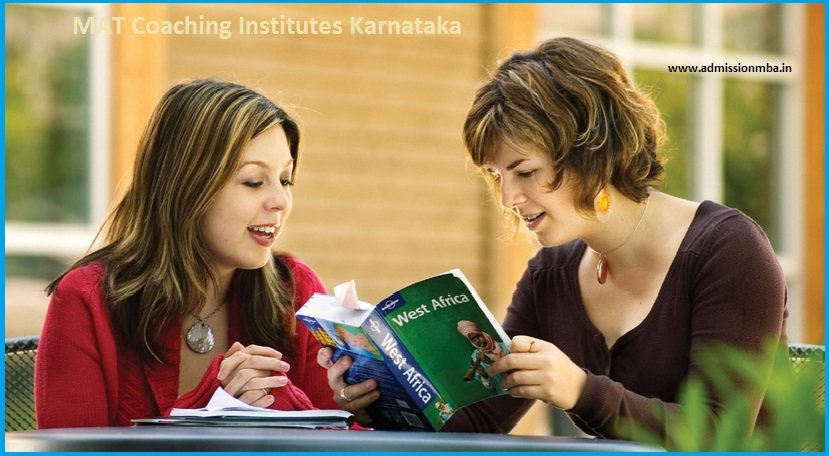 MAT Coaching Institutes Karnataka
In today's dynamic and competitive world, education is vital for growth and resilience. MAT Management Aptitude Test one of the MBA Entrance Exam. Most of Top MBA Colleges in India for Short Listing Students for Admission. Students from Most of all places of India prepare for MAT Examinations Being conducted four times in a year.
Karnataka Coaching Centers for Management Aptitude Test.
For Gaining the Best Examination Knowledge students join MAT Coaching Institutes Karnataka. These has built a brand which has devot its entire effort towards providing quality education and training to the students, enabling aspirants to crack prestigious competitive national exams.
MAT Coaching Institutes Karnataka ensures MAT experts. Record of success of Coaching Institutes Karnataka year on year has proven their efficacy of Teaching Methodology.
MBA Entrance Exam MAT Coaching Centers in Karnataka.
Coaching Institutes Karnataka have Integrat Classroom Program . Almost MAT preparation been specifically design providing a student a head start on the preparation. Also to give him/her an edge over the other MAT aspirants. MAT Institutes Karnataka classroom training provides a concrete foundation on which students can build their dream careers. Also forms a one-stop shop for preparations to get into top B-Schools. Coaching Institutes Karnataka. Coaching programme for MAT covers not only MAT but also other top B-School Entrance examination , ATMA, XAT etc.
To secure a admission in an esteemed b school demands a great deal of hard work, strength of mind and support require from MAT Coaching Institutes Karnataka. There are many management entrance exams conducted on the national as well as state level. However, the Common Admission Test, popularly known as CAT is the most prominent and toughest of all. Every year about 2 lakh students appear for this entrance test at different canters of the country.
In addition to the CAT, other notable entrance examinations include the Management Aptitude Test (MAT) Common Entrance Test (CET). Symbiosis National Aptitude (SNAP) Test Xavier Admission Test (XAT) (JMET) and AIMS (ATMA).
List of MAT Coaching Institutes Karnataka
Name of institute
Address
phone

MAT Coaching Institutes Belgaum

T.I.M.E
F-6, First Floor, Star Towers, Opp. Canara Bank, Near RPD Cross Tilakwadi Belgaum-590006 Karnataka
0831-2464005,0831-2401724,

MAT Coaching Institutes Davanagere

T.I.M.E
#215/11, 2nd Floor, 3rd Main, 5th Cross, P.J. Extn., St. Paul's Convent Road, Near Unity Hospital, Davanagere -577 002
7625086800,

MAT Coaching Institutes Dharwad

T.I.M.E
II Floor, Above Basappa Khaanvali, Court Circle, Dharwad – 580001
7483373577,

MAT Coaching Institutes Hubli

T.I.M.E
1st Floor ,Jain Building 80 Feet Road ,Sirur Park, Vidyanagar, Hubli 580031
0836-6455370,

MAT Coaching Institutes Mangalore

T.I.M.E
1st Floor, Majestic Complex, K.R.Rao Road, Karangalpadi, Mangalore – 575003
0824-2496911,

MAT Coaching Institutes Mysore

T.I.M.E
No. 1577, K29, II Floor, Kakanti Komplex, Narayan Shastri road, Opp. Jagadamba School, Lakshmipuram, Near Siddappa Square, Mysore – 570 004
8123572551,
T.I.M.E
No: 5487, 1st floor, Above State Bank of Mysore, (Near Big Foot, Reliance Fresh) Vijayanagar Water Tank Circle, Mysore
8123572551,
Career Launcher
2nd floor, Scarlet Tower no 2, Above Yamaha Showroom , Opp Saint Joseph College, Next to Vidya Ashram Coll. Temple Road, Jayalaxmipuram Mysooru – 570012, Karnataka
91-821-4242678, 9945600866

MAT Coaching Institutes Udupi

T.I.M.E
Nakshathra Commercials,  2nd Floor, Udupi-Manipal Road, Vibhudha Priya Nagar, Udupi – 576102
0820-2572211,9743595411,

MAT Coaching Institutes Bangalore

Career Launcher
Bangalore Institutional , Bangalore – 520010, Karnataka
91-80-11991111, 0

MAT Coaching Institutes Btm Center, Bangalore

Career Launcher
No.732, 1st Floor, 11th Main Road, Mico Layout , BTM 2nd Stage Bangalore – 560076, Karnataka
91-80-40994492, 7899736311
T.I.M.E
2nd Floor, Sai Plaza, 7th Cross Road, Next to ICICI Bank, BTM Second stage, Bengaluru – 560076
080- 41225999,080-41227999,

MAT Coaching Institutes Indira Nagar, Bangalore

T.I.M.E
No.494, 3rd Floor,Opposite ICICI Bank, Above P.N.Rao, CMH Road, Indira Nagar, Bengaluru – 560 038
080 – 41212412,080- 41211412 ,
IMS Learning Center
No. 9, 3rd Floor, CMH Road, Near Metro Station, Above Yamaha Showroom, Bangalore – 560038
08041134864 | 9900045034
Career Launcher
NO 241,2nd floor,6th cross,1st stage ,cmh road , Near to KFC , opposite to spice hotspot, Above positive homeopathy Bangalore – 560038, Karnataka
91-80-40936575, 0

MAT Coaching Institutes Jayanagar, Bangalore

IMS Learning Center
No 2235, 2nd Floor, 27th cross Rd, 11th main road, Above Kaya Clinic, Vijaya Bank building, 3rd Block, Jayanagar (East) – 560011
08041307255 | 9900045031
T.I.M.E
22/1, 46th Cross, Opposite Griha Vaibhava Showroom, Marenhalli Road, 5th Block, Jayanagar, Bengaluru
8861786508,
Career Launcher
Building No.#4/3/1 & 3/2, 3rd Floor , Shubha Shree Mahendra Tower , 11th Main, 3rd Block Jayanagar Bangalore – 560011, Karnataka
91-80-41505590, 0

MAT Coaching Institutes Koramangala, Bangalore

IMS Learning Center
No. 1, 3rd Floor, AARYA Center, MIG , Koramangala 8th Block, 1st 'A' cross, Opp. To Indian Post Office, Above 'Aurelia' Showroom Bangalore- 560095 – 560095
9900045032 | 9900045036
T.I.M.E
Ram Plaza, No.6B, 2nd Floor, 1st Main, 7th Block, Above Reliance Foot Print, Near Sapna Book House, Koramangala, Bengaluru – 560095
080-41138844, 080-41738844, 080-41748844, Mobile: 8861786506,
Career Launcher
363, 3rd Floor, I main 7th Block , Opposite Corner House , opp HDFC Bank, Koramangla, Bangalore – 560095, Karnataka
91-80-41425766, 0

MAT Coaching Institutes Malleshwaram, Bangalore

IMS Learning Center
No. 412, 3rd Floor, Soundarya Sampige, 8th Cross, Sampige Road, Malleswaram – 560003
08041137660 | 9900045033
Career Launcher
No.52/2-1, First Floor, 16th Cross , 8 th Main , Above Saraswat Bank, Malleswaram Bangalore – 560055, Karnataka
91-80-40908090, 7899111137
T.I.M.E
2nd Floor, Century Quadra, Above Nilgiris, 8th Main, 15th Cross, Margosa Road, Malleswaram, Bengaluru
080-41280047, 080-41280048, 080-41130412 ,

MAT Coaching Institutes Marathahalli, Bangalore

T.I.M.E
T.I.M.E, Marathahalli 90/3 2nd floor , above Cream Stone Munnekolala Outer ring road Opp to innovative multiplex. Marathahalli – 560037
080-42292500, 42292568, 42292586,
Career Launcher
No 94/4, 1st Floor, Above Ambadas Kitchens , Service Road, Near Marathalli Bridge Bangalore – 560037, Karnataka
91-80-25225222
IMS Learning Center
20, Krishna Shine, 3rd Floor, Marthahalli – ORR Junctions, State Bank of India Building, Old Airport Road, Marthahalli, Bangalore – 560037
08042038379 | 9900045035

MAT Coaching Institutes Vijayanagar, Bangalore

Career Launcher
1st Floor Venkataramu Arcade, No 96-E,16th Main Road , Near Vijayanagar Police Station Service road Vijayanagar, Bangalore – 560040, Karnataka
91-80-40910606, 7899222236

MAT Coaching Institutes Yelahanka, Bangalore

T.I.M.E
Door #328,Aditya Arcade, 3rd A Cross Road, HIG A Sector, 1st Stage, Yelahaka New Town,Bengaluru – 560106
080-41125412, 8088256512,
For Direct Admission in Top MBA Colleges in India click Here