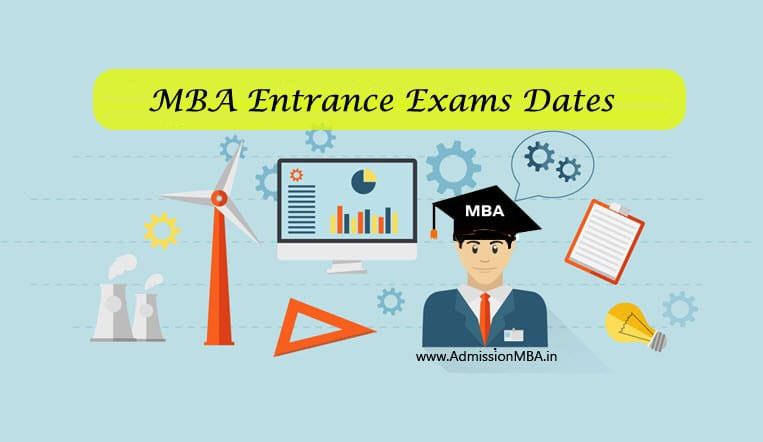 MBA Entrance Exams Dates 2020
The Judgement Day for MBA admission seekers for the Batch 2018 as MBA Entrance Exams 2019 out and the bell has rang to get serious and start practicing their MBA Entrance Exams syllabus.
MBA Entrance Exams are being Conduct Once a Year for Admission in Top Government and Private MBA Colleges in India except
Being conducted Multiple Times in a Year. These Entrance exams are Mostly being Operated at a national Level and are Centered at multiple Cities being conducted for admission in Top B schools in India.
The Entrance exams are not only the Fate Decider but are Aptitude tests,providing scores for gaining Admission in B schools on the Basis of Aptitude scores and self Operated Personal Interview and Group Discussions usually.
The are Many MBA Entrance Exams 2019 both for gaining Admission on National Level and even on State level Management Colleges. Few Dates of state MBA Entrance Exams Dates 2018 will be announced soon and will be up to date shortly.
MBA Entrance Exams Dates 2019
Entrance Exams

MBA Entrance Exams Dates 2019

CMAT

20th January 2018.
CAT
Likely Nov 2019.
NMAT
05th February 2018 Between 23rd February 2019.
IIFT
Likely Dec 2019.
SNAP
December 16 , 2018 (Sunday) Time: 14.00 hrs. to 16.00 hrs.
XAT
Sun, 6 Jan, 2019.
JBIMS
March 9 & 10, 2019.
KIITEE
15 – 24 Apr 2019.

ATMA-AIMS Test for Management Admissions

AIMS Test for Management Admissions (ATMA) Exam Date Sun, 19 May, 2019.

MAT-Management Aptitude Test

23 Feb 2019 (Paper Base)
24 Feb 2019 (Computer Base).

IBSAT
21th December between 24th December 2019.
MICAT
February 09, 2019.
IRMA
January 21, 2019.
MAH-CET
March 9 & 10, 2019.
TISSNET
January 13, 2019.
CPGET · 2019
Likely Jun 2019.
UPSEE
Sun, 21 Apr, 2019.
APICET
Fri, 26 Apr, 2019.
KMAT
July
Odisha JEE
May
TANCET
May
MP MBA Admission
July
RMAT
June
CUSAT
June
HPCMAT
Will be updates soon
UPES-MET
Will be updates soon
PTU-MET
June/July