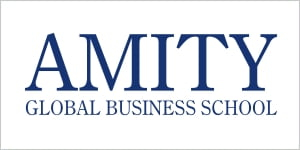 Address-:I-3 Block, 3rd Floor,
Sector 125, Noida-201303, Uttar Pradesh.
AGBS Noida contact number -:9811004275 , 9250376104
Website-:www.agbs.in
Amity Global Business School Noida
MBA College Noida
Amity Global Business School Noida
Location
Noida
Director
Dr.Girish Kathuria
Date of Establishment
2009
Affiliation
Amity University, (UGC)
Courses

Master of Business Administration + PGPM .
BBA + GDBA .

Specializations
Marketing, Finance, International Business, Human Resources, Operations and Information Technology.
Entrance Exam
CAT / MAT / XAT / ATMA / CMAT.

AGBS Noida MBA Fees Structure

AGBS Noida MBA Fees Structure :- Rs 4,67,500/- Lakhs For 2 Years

Eligibility
Bachelor's Degree or equivalent (10 + 2 + 3) in any discipline with minimum of 50% aggregate marks from a recognised Indian or foreign university. Candidates in their final year of Bachelor's degree are also eligible to apply (provided that aggregate up to the final year must be 50% or above). Therefore subject to meeting the eligibility criteria and submitting its proof of the same.
AGBS Noida Admission Process
Previous academic performance.
Entrance test score. +
English Essay Test +
Personal interview.
Seats (Intake)
300 Seats
Campus

Centrally air-conditioned, state-of-the-art buildings .
Spacious, air-conditioned classrooms provide the most conducive environment for dynamic and focused discussions .
Wi-fi environment wherein students can access the world anytime, anywhere. The centre is also connected with unique video conferencing to all the other 15 other AGBS centres situated in India and abroad
State-of-the-art Computer labs with latest computing facilities.
Well equipped libraries stocked with latest periodicals and online databases like EBSCO
Cutting edge learning tools.
Cafeteria that offer nutritious and wholesome food to ensure a well-balanced diet.
Recreation and Sports Centre to refresh minds during the hectic daily schedule.

GD/PI Cities
New Delhi, Bhubaneswar, Kolkata, Jaipur, Guwahati, Racnchi, Jamshedpur, Patna, Kanpur, Allahabad, Lucknow, Chandigarh, AGBS Noida Campus .
Highest Package
Rs.12 lacs per annum .
AGBS Noida Placements ( Few Recruiters )
Sony, HCL, Hyundai, TVS Motors, GE Capital, Axis Bank, Asian Paints, Cadbury, IBM, Airtel, Bridgestone, HSBC Bank, Tata, Zomato, Career Plus .
FAQ – Amity Global Business School
Why Admission in AGBS?
AGBS is the one of india's B. school networks that's across 12 cities, noida , patna, indore, banglore, chandigarh, kochi.
Who is the founder of AGBS?
Ashok K. Chauhan, Founder of Amity Education Group
How good is AGBS Noida for management studies?
The highest salary package offered is 16 LPA, and the average salary package offered is 5 to 6 LPA. AGBS Noida is the best college to pursue MBA course.
Is there scholarship at AGBS Noida?
Student scoring 80%+ aggregate in class 12th (CBSE/ICSE/ State Boards of 2023/2024) are exempted from the written test. Though these students will be appearing in Personal Interview Rounds. 20% Scholarship- For state boards students.
What does Placement at AGBS Noida?
100% placement assistance to students. MBA students at AGBS have got packages as high as 14 LPA in 2019.
Who is Notable alumni at AGBS Noida?
Zain Imam, Pankaj Singh, Pankaj Singh, Karan Oberoi, Karan Oberoi, Amisha Sethi, Amisha Sethi
Amity Global Business School Noida
AGBS Noida is part of the Amity Education Group which has over two decades of experience in the field of education. Hence with over 60,000 students currently studying. AGBS noida campus offers Industry Orient Management Programmes, AGBS Noida designed by leading academicians and corporate world members . Bench-marking with the latest content and teaching methodologies across the world, the Program are an ideal platform for the launch of ones career or getting on to the Fast-Track.