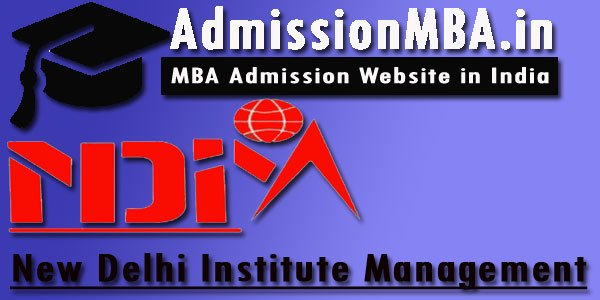 New Delhi Institute of Management
60 & 50 (B&C), Tughlakabad Institutional Area,
Behind Batra Hospital,
New Delhi-110062, India
Website:-www.ndimdelhi.org
Mob- 9811004275 , 09250376104
contact – 01126344275 ,01164614275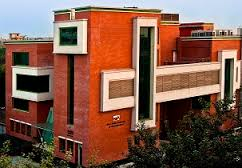 Post Graduate Diploma Management NDIM Tughlakabad

Full form of
New Delhi Institute of Management
Society Running Institute
The Society of Employment and Career Counseling
NDIM Tughlakabad Contact number
9811004275 , 9250376104.
Establishment
1992
Flagship Course
Post Graduate Diploma Management

NDIM

NDIM Tughlakabad nearest metro station
Saket Metro Station and Badarpur Metro Station
Degree
2 Years Full Time / Regular.
NDIM PGDM Courses
PGDM (General)
Marketing
Finance

NDIM PGDM Fee Structure 2022-24

Year 1

490,000

Year 2

485,000

NDIM PGDM fee structure

The Total fees Rs 9.75 Lakhs for 2 years

NDIM PGDM Tughlakabad Admission 2022 Open Now, Fill Form on Right to Enquire Free for PGDM Form

NDIM PGDM Approvals
All India Council of Technical Education (AICTE).
Recognition
Association of Indian Universities(AIU).

NDIM PGDM

 Entrance Exams
CAT/ XAT /CMAT/ MAT/ ATMA.
Admission Process
Group Discussion and Personal Interview.

NDIM Delhi cut off

CAT Cut off
50 %
MAT Cut off
50 percentile
ATMA cutoff,
50 percentile
XAT Cutoff
50 percentile
NDIM PGDM Fees
INR  Eight Lakhs Twenty Five thousand in Indian Rupees for Two Years
NDIM Delhi Eligibility Criteria

Candidates in the final year of a Bachelor's degree course or equivalent are Eligible to apply.
 3-year Bachelor's degree or equivalent in any discipline recognized by the Association of Indian Universities/AICTE.

NDIM Delhi Hostel Facilities

Boys hostel
Clean, Safe and Secure out campus Hostel and PG`s Available
Girls hostel
Clean,Safe & Secure out campus Hostel and PG`s Available

NDIM Tughlakabad Campus

Faculties 

MR. ANIL KAMBOJ
MS. BHAVANA GUPTA
MS. VEENA KUMAR
DR. GAJENDER SHARMA
PROF. DEEPAK BHARIHOKE
DR. VINITA SHARMA
DR. ARATI BASU
DR. GAURI MODWEL
DR. CHAND TANDON
MR. SANJAY TOMAR
Prof.AJAY KALRA
PROF. VIKAS MITTAL
Dr A TK Raman
Dr J.R ARORA
PROF Harish C.Jain
Dr VIGYA GARG
DR AARATI BASU
PROF.VK MAHAJAN
DR CHAND TANDON
PROF.KAMAL KUNDRA
PROF.LALITA SINGH
PROF.FAKHRA NAEEM
PROF.MEGHA CHAWLA
PROF.SANGEETA MAGAN

NDIM Delhi Campus

Newly Constructed Building
All Class rooms with LCD projectors along with audio system
Digitalized library
Medical Facility
Amphitheatre
Multimedia Lab

Building

Class room
Digital library
Computer Labs
Faculty Chamber

NDIM Tughlakabad Ranking

ranked among the best MBA college in India by the AIMA, IMRB, Business World, Business Standard, Business India, DNA Group of Newspapers and the KPMG. It is approved by the AICTE, Govt. of India, since 1996 and declared MBA equivalent, both by the Association of Indian Universities and the AICTE, since 2008.
NDIM in the highest A+++ category, while KPMG has ranked NDIM among the fastest growing MBA-schools of Asia.

CollegesMBA.in – A++.

MBACollegesIndia.in – Ranks at 40th in India for Post Graduate Diploma Management NDIM.
PGDMCollegesIndia.in -Ranks at 38th in India.
MBACollegesdelhi.co.in – Ranks Number 6 in Delhi

NDIM Delhi Average package

Average Package
CTC – 6.5 Lakhs p.a.
Highest Package
Domestic Salary Rs 16.1

NDIM  Placements

Top placements companies (Minimum 300+ companies visit for Placements) in Post Graduate Diploma Management NDIM

ABP News Networks Pvt. Ltd.
Ameriprise Financial
Aditya Birla Insurance Brokers
Acro Paints Ltd.
Acme Media Creations
Arrow Group
Aditya Birla Money
Advance Group of Cos
Addsizzler Group
Athena Executive Search & Consulting
Bajaj Finserve
Asian Paints Ltd.
AdGlobal360 India Pvt. Ltd.
AVICONN
Capital First Limited
Bajaj Electricals
Balaji Telefilms Ltd.
BCG
CASHPOR Micro Finance
Berger Paints India Ltd.
Blue Ocean Media Pvt. Ltd.
Biz Research Labs
CSIPL (Citicorp Services India Pvt Ltd.)
Bisleri
Carat Media & Vizeum- Dentsu
BluePi Consulting Pvt. Ltd.
Edelweiss
CASTROL
CNFC Media
Carper Diem Resourcing
Fairwealth
Colgate Palmolive India
Crystal Hues Ltd
Copal Amba
Fin-Advisors
Dhanuka
Edelman India
Creando
Fullerton India Credit Co. Ltd.
DS Group
Enterprise Monkey
Cushman & Wakefield
HDB Financials
Enhance Proteins Ltd.
Exponential Inc.
Deloitte
HDFC AMC Ltd.
Falcon Group
Fierce Hound Media
Dentsu Aegis Networkand Many More …

 New Delhi Institute of Management reviews

Existing Students/Students
NDIM Delhi is Good, Faculties are best, Teachings are Good , students here from all over India.
Alumni`s
NDIM Tughlakabad thanks !  for Making our Career. Eventually We realise that NDIM Delhi is best Business school in India.