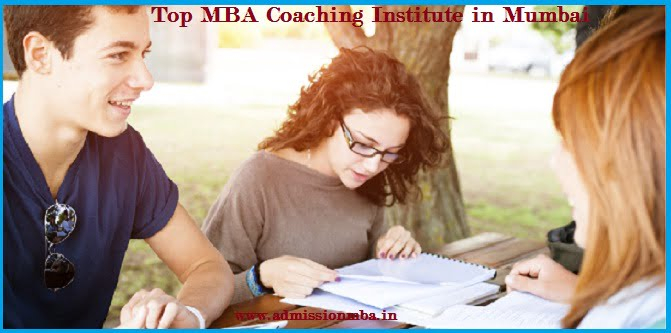 Top MBA Coaching Institute in Mumbai
had always been the choice of preference of MBA aspirants all across India because they had always been helping students getting better score in the MBA Entrance Exams and also because of the beautiful city Mumbai, capital of Maharashtra.
MBA Coaching Institute Mumbai are popular for preparing students for various MBA Entrance Exams of National and State level. Some of the National level MBA Entrance Exams Like
CAT Common Admission Test
MAT Management Aptitude Test
CMAT Common Management Admission Test
and some of the state level MBA Entrance Exams like
These MBA Coaching Institute Mumbai are also well known because of there teaching pedagogy and regular up dation in the course content. Some of the other common Practices followed by Coaching Institute in Mumbai are Mock tests, online tests free and GD/PI Sessions for Admission in top MBA Colleges in India.
Mitul Gada & Associates
Address: Best Commercial Complex, Andheri West, Mumbai – 400058
Cavalier India
Also Servicing in: Mumbai
Tara Institute
Address: 101/B, Vertex Vikas, Near Railway Station, Andheri East, Mumbai – 400069
Geebee Education Pvt. Ltd.
Address: 223, 2nd Floor, Vardhaman Market Coop. Soc.,Above Gurukrupa Glasses, Sector 17, Vashi, Mumbai – 400705
T.I.M.E. Authorized Franchisee
Address: 4, Mahadev Baug, 82, Old Nagardas Road, Near Chinai College, Andheri East, Mumbai – 400069
Study Circle
Address: C1/247, 2nd Floor, Manpada Road, Ram Nagar, Kasturi Plaza, Dombivali East, Mumbai – 421201
Vibuddh Classes
Address: B/208, Shree Samarth Palaza, RRT RO, Beside Ganatra Hospital, Mulund West, Mumbai – 400080
Sinhal Classes Pvt. Ltd.
Address: 3rd Floor, Best Commercial Complex, Andheri West, Mumbai – 400058

Top MBA Coaching Institute in Mumbai

Focus Competition Zone
Address: 2nd Floor, Reti Bhawan, Dombivali West, Mumbai – 421201
Career Crafters
Address: No. 322, Bb Wing, Third Floor, Near HDFC Bank, Vardhaman Chambers, Navi Mumbai, Vashi Sector 17, Mumbai – 400703
Right Direction
Address: Zear's Business Centre, God Gift Tower, 4th Floor, S.V. Road, Bandra West, Mumbai – 400050
Bureau of Overseas Study
Address: 108, Sai Sangeet, 368 Linking Road, Khar West, Mumbai – 400052
Career Institute Since 1990
Address: B-5, Ground Floor, Cosmos Park CHS, MG Road, Borivali East, Mumbai – 400066
Planet E
Address: Civic Center, Dastur Wade, Cross Naigaon Road, Dadar East, Mumbai – 400014
Excel Academy
Address: 202, Patel Shopping Centre, Malad West, Mumbai – 400058

Top MBA Coaching Institute in Mumbai

Toppers Academy
Address: JN2-43,A5,SEC-9, Vashi, Navi Mumbai, Mumbai – 400703
CEFL – Centre for English & Foreign Languages
Address: F2/A5, Sector 3, Nerul, Navi Mumbai, Mumbai – 400706
ProGATE GATE Coaching
Address: No. 517, 5th Floor, Shoppers Point, S.V. Road, Andheri West, Mumbai – 400053
P.A.G.E. – Prashant Academy of GATE Education
Address: Flat No. 111, Paradise Tower, Thane West, Mumbai – 401203
Edu Solutions Consultancy Pvt. Ltd
Address: Level 1, Office No. 1226//27, Trade Centre, Bandra Kurla Complex, Bandra East, Mumbai – 400051
DCA Academy
Address: 1/A, Anushaya, Parsi Panchayat Road, Pump House, Andheri East, Mumbai – 400069
Competitive Excellence Centre
Address: Omkareshwar CHS, Sector 10, Khanda Colony, New Panvel, Mumbai – 410206
ANK Learning Ventures Pvt. Ltd.
Address: 305-307, 3rd Floor, Apple Plaza, Senapati Bapat Marg, Dadar West, Mumbai – 400028
Avon Academy
Address: 44 & 45A, Ground Floor, Welfare Chambers, Plot No. 73, Sector-17, Navi Mumbai, Mumbai – 400703
IIJT
Address: 117, Arenja Arcade, Sector-17, Vashi, Vashi, Mumbai – 400703
Study Overseas Authorized – IBT Center
Address: Floville, Church Road, Santa Cruz West, Mumbai – 400051
Agarwal Classes
Address: 22D, Patel Shopping Centre, Sainath Road, Malad West, Mumbai – 400053

Top MBA Coaching Institute in Mumbai

Victory Commerce Classes
Address: Office No. 4, 1st Floor, Patel Shopping Centre, Malad West, Mumbai – 400064
Impact Academy
Address: 601, Venus Tower, Building No. 43, Veera Desai Road, Andheri West, Mumbai – 400058
3D Home Tutors
Address: Office No. 229, 1st Floor, A Wing, Orchard Road Mall, Royal Palms, Goregaon East, Mumbai – 400065
Infinity Education
Address: 302, C.J. Joshi Complex, Station Road, Kalyan West, Mumbai – 421301
Strikers Training & Consulting Hub
Address: No. 9, 1st Floor, Washington Plaza, S.V. Road, Goregaon West, Mumbai – 400062
Comcourse Software Training Academy
Address: 10 & 11, Great Eastern Galleria, Plot No. 20, Sector 4, Nerul West, Mumbai – 400705
V.I.E.C.
Address: 1108, 11th Floor Gold Crest Business Centre, L.T. Road, Borivali West, Mumbai – 400092
Cornerstone Language Institute
Address: F2, B3, Sector 11, F Type Shopping Complex, Navi Mumbai, Nerul East, Mumbai – 400706
Jigar Bhatt's Academy
Address: No. 24, Poddar Shopping Centre, S.V. Road, Kandivali West, Mumbai – 400067
Sujit – Home Tutor
Address: Vishambhar Appartment, Shri Nagar, Thane West, Mumbai – 400601
Global Management Studies
Address: 1/6, Jaykar Smruti, Aarey Road, Goregaon West, Mumbai – 400062
Athena Training Solutions Pvt. Ltd.
Address: H133, 1st Floor, Sector 3, Airoli, Mumbai – 400708
Financial Planning Academy
Address: 1st Floor, Doulatram Mansion, Kitridge Road, Colaba, Mumbai – 400005

Top MBA Coaching Institute in Mumbai

Sambodhi Career Academy
Address: 3rd Floor, Abhudaya Nagar, Municipal Marathi School, Cotton Green West, Mumbai – 400033
ACE School for Professional Studies
Address: 1st Floor, Mukund Mention, Dadar West, Mumbai – 400028
Dhruv IAS Academy
Address: No. A209, 2nd Floor, Kasturi Plaza, Manpada Road, Dombivali East, Mumbai – 421201
Manish Private Tuition
Address: 401, Shardha Prem Sweets & Park, Mulund East, Mumbai – 400080
Alfa Tutors
Address: Chintan No. 602, Prathamesh Park, Veera Desai Extension, Andheri West, Mumbai – 400053
Finovative Solution
Address: 3rd Floor, 301, Sai Leela Complex, S.V. Road, Borivali West, Mumbai – 400092
Vector Science Institute
Address: Room No. 10, Rajeshri Building, Station Road, Chembur East, Mumbai – 400071
Dnyansadhana
Address: No. 76, Vastu Anand Parsik Nagar, Kalwa West, Mumbai – 400605
EGE Global Education
Address: No. 1-4, Ground Floor, World Trade Centre, Connaught Place, Delhi-110001, Mumbai G.P.O., Mumbai – 110001
Jaro Education Coaching
Address: 404, RNA Building, Near Ambedkar Garden, Chembur East, Mumbai, 400071, Goregaon East, Mumbai – 400069
Athena Academy
Address: No. 32, Anand Bhavan, Link Road, Bandra West, Mumbai – 400040
Sunshine English Academy
Address: F1, Gladys Alwares Road, Magiwada, Niharika Shopping Plaza, Thane West, Mumbai – 400010
Bright Tutorials
Address: Vashi Plaza, Sector 17, Vashi-Navi, Mumbai – 400703
Prashant Tutorials
Address: B/14, Tarang Gilbert Hill Road, Andheri West, Mumbai – 400053
Beyondees
Address: No.102, Landmark Chambers, Dawood Baug, J.P.. Road, Andheri West, Mumbai – 400058
Aaruni Academy
Address: 112, 3rd Floor, Raoji Sojpal Building, SK Bole Road, Dadar West, Mumbai – 400028
Raj Science Academy
Address:109, White Field, Flower Valley, Khadak Pada, Kalyan West, Mumbai – 421301
R.G. Tutorials for NATA
Address: No. A-1104, Jambli Gally, Bhakti Apartment, Borivali West, Mumbai – 400092
Professional Tutorials
Address: No. 207, Shiv Krupa Commercial Complex, B Cabin, Gokhale Road, Thane West, Mumbai – 400602
Institute of Banking & Overseas Program
Address: 17/B, Bhagyadaya Station Road, Ramnagar, Dombivali East, Mumbai – 421201

Top MBA Coaching Institute in Mumbai

Plus Institute
Address: No. 201, Bhiwandi Wada Terrace, Thane West, Mumbai – 400601
Maurya Private Tuition
Address: Room No. 3, Mohammed Saffi, Jawahar Nagar, Khar East, Mumbai – 400055
Vijeta Academy
Address: Above DTDC Courier, Borivali East, Mumbai – 400607
TSM English Classes
Address: Flat No. 402, Sahil Building, S.V. Road, Bandra West, Mumbai – 400050
Vision Academy
Address: Gokul Nagri – 1, 90 Feet Road, Thakur Complex, Kandivali East, Mumbai – 400101
Oxford Academy
Address: 2nd Floor, Louiswadi, Manoj Niwas, Thane West, Mumbai – 400604
Elevate Tuition Centre
Address: Trimuriti Park, B-Wing, Room No. 404, Sector16A, Nerul West, Mumbai – 400706
Incube Learning
Address: Shop No. 8, Maratha Bhawan, Sector-15, Vashi-Navi, Mumbai – 400703