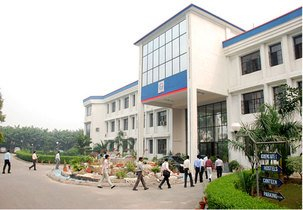 Graduate School of Business and Administration
The Institute came into existence in 1993 by the joint efforts of renowned personalities in academics
Dr. P. L. Maggu

Former Director IMT, Ghaziabad,
Founder Director of IMS, Ghaziabad,
Director-In-Charge, IPM, Lucknow,
Founder Executive Director, GSBA, Ghaziabad,
Chairman, IIEMS, Chairman, GSBA Engineering Institute, Roorkee
Winner of about 60 awards for achieving excellence in Management Education and that of Mr. Russi Mody (Former MD and Chairman, TISCO) in industry.
The objective of Graduate School of Business and Administration Institute is to promote an Institution in a unique position to provide comprehensive, innovative and international management or technical or higher education for all fresh and in service candidates who would like to improve their technical and professional skills, knowledge, attitude and operational capabilities.
Graduate School of Business and Administration PGDM
GSBA Course Objectives & Overview
Our PGDM program is structured in such a way so that our students get training to use multi-decision making approach to comprehend about the nature of the business and to learn how to work in a cohesive manner in a team for achieving the excellence in industries along with developing their personality worth for a dynamic professional manager with entrepreneur ship and path finder managerial skills.
Duration in Year(s) – 2 Year
GSBA Admission Eligibility Criteria
Graduate in any discipline from any recognized University
Selection Procedures
MAT / CAT Written Test, followed by Group Discussion and Personal Interview
PGDM Specialization
PGDIT / PGDM (IT) 2-Year Full Time Programme (Approved by AICTE)
Graduate School of Business and Administration programme is a useful professional course since every area of industry now demands knowledge of information processing, and managers with IT / Computer knowledge are more effective and efficient in decision making process for achieving the company's financial targets and meeting the specific objectives of the organization well in time.
Graduate School of Business and Administration PGDM programme will provide managerial and computing skills to a student to prepare him / her management-orient IT professional for working in an industry or running his / her own business. This course will provide management software application skills together with computing software application skills and software building skills.
PGDIT ( Post Graduate Diploma in Information Technology) or
PGDBA (IT) ( Post Graduate Diploma in Business Administration with specialization in Information Technology )
is a two-year full-time Programme divided into four