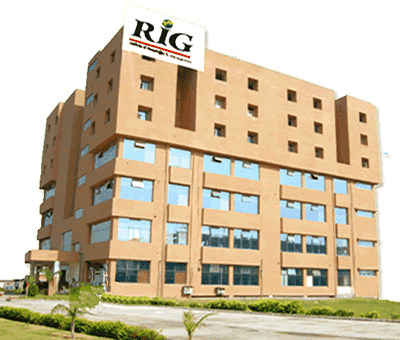 RIG-Institute – Top rated College for Hotel Management (Heading) RIG Institute of Hospitality & Management is a state of the art Hotel Management Institute situated in Greater Noida, India.
RIG-Institute About
RIG Institute of Hospitality and Management has been set up in Greater Noida by
Hospitality Education Services International (HESI)
The campus a large plot of land allot by
Greater Noida Industrial Development Authority (GNIDA),
Knowledge Park III in Greater Noida.
Mr. Rohit Bhatia the Chairman & CEO of the Institute has twenty years experience of
hospitality management education in india
international field
the Director Marketing for HTMI
Hotel and Tourism Management Institute in Switzerland.
RIG Institute is being actively assisted in all its aspects by its Advisor.
Mr. Shyam Suri, a retired IAS Officer who was Secretary General of Federation of Hotel and Restaurant Associations of India (FHRAI) for many years.
Professor R.K. Saxena brings with him about 37 years of rich experience in hotel operations, hotel training and heading hotel management institutes.
After working for about 10 years in hospitality industry, his passion for academics prompted him to make the permanent switch to hospitality education.
RIG Institute award
"Number One Position" Hotel Management Institute in Northern India by two high profile bodies.
Recently RIG has been rewarded "Rashtriya Shiksha Shiromani Award" for its best infrastructure, providing best education and training in hotel management.
RIG Institute program
This program is design for graduates for specializing in
and who want a higher level of learning which will provide them with the skills and knowledge necessary for getting suitable jobs in the hotel and tourism industry.
The Master in Business Administration (MBA) degree is by Bharathair University.
The course is very intense in nature and develops the fundamental and management skills of the mature graduates for jumpstarting their careers in the Tourism and Hotel Industry.
This course involves research on tourism related topics and preparation of short thesis based on research on a specified topic for dissertation.
Complete emphasis is given on the hands on practical learning during the entire course. The 2 – year post graduate degree course has three and half academic semesters and four months of industrial training.
We feel that this MBA degree will be equivalent to other regular MBAs and the students qualifying in this course will be competent to apply for jobs in non-hospitality sectors also.