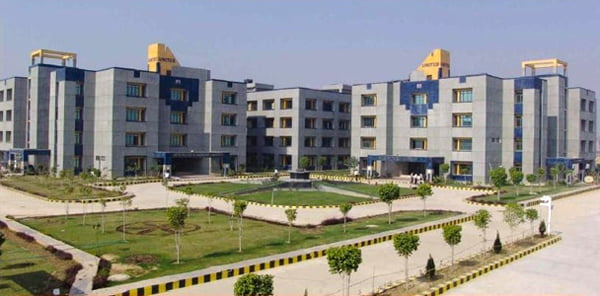 United Institute of Management
Address-: 50, Knowledge Park IIIGreter Noida, Uttar Pradesh
UGI Greater Noida Contact.-: 9811004275  , 9250376104
website-: www.united.ac.in
The United Group, found by late Shri Shiv Ram Das Gulati in 1951 emerged from a transport business to the giants in the fields of education, services, transportation and journalism. The group made a mammoth leap in the education arena in the mid 80s by being the pioneers in computer education.
Now, with 09 well establish institutes in
over 10000 students and more than 650 faculty members, the United Group of Institutions is poised to reach the next level providing the best technical education. Our establishment offers NBA accredited courses, Quality recognised by the World Bank and boasts of more than 7500 alumni base.
Our placement scenario is booming with over 6800 jobs already offered and state of the art facility provided to faculty and students alike. Fortified with these features, the United Group is primed to continue taking the world of quality education to the highest attainable limits. All the Institutions are affiliated to UPTU, Lucknow and approved by All India Council for Technical Education (AICTE), Ministry of Human Resources Development Government of India, New Delhi.
United Institute Mission
We aspire to reassert the significance of high quality education by producing competent professionals who can shape the destiny of our nation into a stronger and develop stature.
We envisage that high quality education using interactive methodologies will equip students to excel as a professional. The values instilled among students while imparting education.  Will strengthen the moral and ethical fabric of the nation and revive the human spirit. The zeal of competitiveness will always be positive and setbacks will only be catalysts for greater achievements.
With these beliefs, the United Group will strive towards faster evolution. And will make its marks on the global academic map.
United Institute Vision
We at United Group of Institutions. Aim at creating a workforce of professionals with analytical skills who can dream a better world and transform the dream into reality.
We will create a dynamic and collaborative climate to broaden our students' competence; and build an Institute that is resilient, flexible and productive. We will be recognize for high ethical standards and responsiveness to the social environment.
Infrastructure
Extensive infrastructure with 9 campuses in northern India.The campuses span more than 200 acres comprising lush green lawns dotted with hi-tech laboratories and modern buildings. State of the art labs and workshops for the students on hands practical training.
Pioneer in Group Placements
Collaboration with INFOSYS for hosting Campus Placements & LEARN programme.
Accredit by TATA CONSULTANCY SERVICES
Aillance Partnership with EMC – A fortune 500 company.
Biggest hub for Pool Campus Placements in U.P.
61 Recruitment drives conduct on Campus (2013-14)
Largest on line center in U.P. in collaboration with TCS-ION
Top Placement in PS Us (IOC, Powergrid, NTPC, SAIL, etc.) through GATE and other related examinations.
United Institutions in All Campus Uttar Pradesh
United Institute of Management
United College of Engineering & Research

Allahabad (UPTU Code 010)
Greater Noida (UPTU Code 193)

United Institute of Technology

Allahabad (UPTU Code 284)

United College of Engineering & Management

Allahabad (UPTU Code 342)
Study MBA at United Institute of Management
United Group of Institutions being the hub of policy making, industry relations and quality education, has a lot to offer to the MBA aspirants.
The Master of Business Administration (M.B.A.) in United attracts people from a wide range of academic disciplines.
The MBA programs help our professionals widen their horizons to become more competitive in today's fast-changing world where more advance educational knowledge and expertise really matters.
MBA program in United plays a very important role in developing the conceptual and analytical skills in all functional areas of management in this fast changing global scenario. At United, we groom our students' overall personality and improve their communication skills assisting them to develop the ability to apply multidimensional approach to overcome complex business problems.