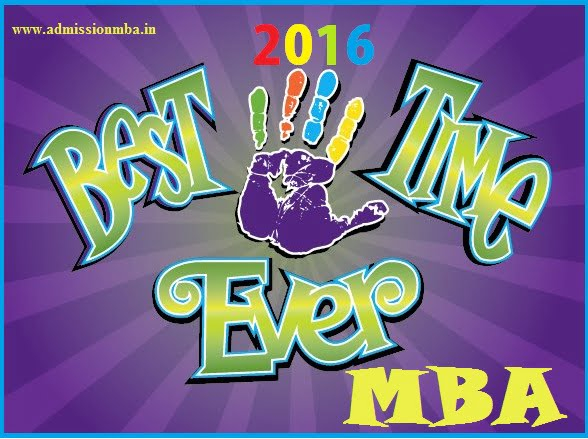 Best Time for MBA 2023
There are no reasons to study but now a phase of life has come for learning the art of management via MBA. Learning the art of management via a median MBA is now becoming a ladder of success for few as this broaden the visionary thinking power of brain and makes a better managers required at multiple Levels in Corporate world.
Every year more than 2.5 lakhs of students appear for more various MBA Entrance exams as the coming year has multiple options of getting settle down with a good profile and packages  Jobs in the corporate world as MBA has not lost its Sheen and its now the right time ever to per sue it.
Few of the Reasons for Pursuing this year are:
  1. Increase in Number of Seats in IIM'S
With the opening of New IIM's (Most Prominent Management Institutions in India)has grown in number from 6 with time to 19 i.e the increase is more than three folds, So as the number of seats in them has increased as the mentoring bodies to the new IIM's are the older once. so IIM's is IIM's only no Matter New or Old for the Eminent Management education they provide.
Even the Intake has even increased by opening of Branches in different cities and even state of the mother IIM's Like IIM Lucknow has a Branch in Noida as IIM Lucknow Noida Campus similarly IIM Indore has opened Branch in Mumbai known as IIM Indore Mumbai Campus, this has shown the way to increase the number of seats and still manage the expectations of students and maintain the quality education. IIM's Alone has approx. 10000 plus seats for Aspirants of 2 year regular course and Executive Education.
2. Change in Pedagogy in MBA institutes
There is a swift Change in Understanding of the Actual Demand of Managers in the Corporate world by MBA institutions as Most of them offering Autonomous PGDM AICTE approved programmers are some what now aware of the job profile and work to be done by the future managers, The Change in the Course Content and induction of more Practical's training are making student absorb or getting placed in the choice of profile as per their specialization chosen in the corporate world even prior finishing the 2 years full time programme. Few Changes in Pedagogy including
Regular Guest lectures
Workshops
Group Studies
Regular Industrial Visit
Regular Personality and English Classes
Presentations
Mock Interview
are been done.
3. Increase in Number of Top MBA Colleges
The number of Management Institutes have gone up over the 10 year period 2006 to 2022. Previously there were 1500 odd institutes in 2005/2022 and there are now close to 10000 Top MBA Colleges in India apart from IIM's located in Different States and Cities of India.
4. Increase in Number of Jobs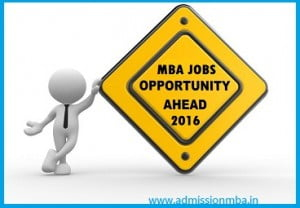 Except in the year 2009, the immediate aftermath of the Financial crises across the globe, there have been no reports that the MBA students from the top B Schools were going without jobs.
Yes, it is true that the Rs. 15 lacs plus jobs have not come to all the IIM students, but it is also important to understand that even in 2006 or 2007, the number of students with Rs. 10 lacs jobs was hardly 20% of the total IIM and top B School batch. The average salaries at the IIM placements for MBA is considered the best in India. The average CTC offer for MBA graduates range between Rs 28 lakh per annum (IIM Calcutta, 2020 batch) to Rs 10 lakh per annum (IIM, 2020 batch).
If we do the math, the number of students in the top 25 institutes would be around 3000 then. The number of Rs. 10 lac plus jobs would be hardly around 300. In 2022, the top 20 institutes had 7000 students graduating and the average salary of top 20 Institutes was more than Rs. 16 lacs. Since Average is NOT the Median, we cannot take that half the students would have got Rs. 15 lacs each, however, we can safely assume that around 25% (if not more), which means close to a 1250 MBA graduates, would have got the Rs. 16 lacs plus jobs. This is a clear indication that neither the Jobs have decreased NOR the overall salaries have decreased. They may have just become more realistic!
5. Increase in Different Profiles and Variety of Jobs.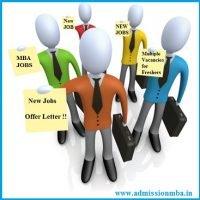 With the Increase 5 missing jobs, and find out if yours is safe with automation.
E Commerce Jobs
Investment Banking Jobs
Analytics Firms
Financial Research Jobs
Digital Marketing Jobs
In 2020, the highest CTC at the institute stood at Rs 58.6 LPA. 84 companies collectively made as many as 228 offers in the Delhi placement session 2022.
BMW
ABG
Accenture
BCG
Ericsson
EY
HCL
HUL
ITC
Jubilant Food
Myntra
PayTM
IBM Bain & Co., among others.
Even opening of online Hotels and Travelling Booking sites like Goibibo, makemytrip, Gropouns etc. have created many job opportunities for MBA freshers.
Talking about any industry like fashion, grocery, Fruits and Vegetables, Cosmetics etc. all of them fall under E commerce jobs which has grown  tremendously creating a lot number of jobs and All of the job opening firms prefer fresher MBA For their better management skills and presentation. Opening of Different firms has even created fresh job opportunities to MBA Freshers.
6. Decline in MBA Aspirants 
The Number of MBA Aspirants writing Different management Examinations like CAT, MAT, ATMA, CMAT, SNAP, XAT has declined as the total number of applications are the least in comparison of the past Years as per sources. This in turn would decrease the competition among the Management job seekers in post time.
There is no better opportunity than NOW. for an aspiring
Graduate (Engineer or Non-Engineer)
IT professional
for that matter anyone who is aspiring for a successful. Managerial career in the Corporate at a high profile and package.
Agriculture, once India's main source of revenue and income, has since fallen to approximately 15.87% of the country's GDP, as of 2019. Over the past 60 years, the service industry in India has increased from a fraction of the GDP to approximately 54.4% between 2021 and 2022. A student getting into an MBA in 2023 would graduate in 2024. Expect to potentially have the best of times, so expect to potentially dress up! Recognizing this opportunity and cashing on it is the need of the hour. So start preparing for Management Entrance exams and do explore some Top Renowned MBA Counselors for Guidance.