CAT colleges Jammu Kashmir
There are few colleges  CAT colleges Jammu Kashmir among many MBA colleges in Jammu & Kashmir  , namely Shri Mata Vaishno Devi University,School of Business and The Business School,University of Jammu and IIM Jammu have notified for admitting students on behalf of the CAT Common admission tests being conducted by IIM`s for admission in to their respective colleges in MBA programme.
List of CAT colleges Jammu Kashmir :-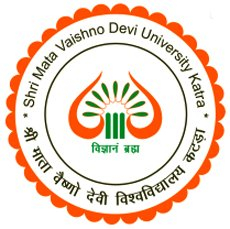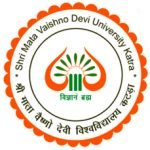 Shri Mata Vaishno Devi University
Sub Post Office
SMVD University
Katra-182 320
Jammu & Kashmir
Phone : 01991-285634 /285535
Fax : 01991-285573
Website : www.smvdu.net.in
The School of Business  a  CAT college in Jammu and Kashmir offers 2 years full time M.B.A. program focusing on proficiency in "Supply Chain management", "Human Resource Management", "Marketing" and "Finance". The regular teaching is supplemented by intensive computer based laboratory works on software packages. Research, Practical training and field work are essential components in the completion of degree. A combination of technical skills, value orientation and in depth understanding of the issues have been tried out to generate wide range of choices resulting in attractive employment opportunities at the completion of the program. All this is imparted in a course work offered in a flexible mode
Intake capacity  for CAT colleges in Jammu and kashmir,Shri Mata Vaishno Devi University :-  Maximum 50 Students.
—————————————————————————————————————————-

The Business School
University of Jammu
Jammu-180 006
Jammu & Kashmir
Phone : 0191-2430133 /09469213474
Fax : 0191-2430133
Website : www.jammuuniversity.ac.in/
At The Business School, University of Jammu  a cat colleges in Jammu and Kashmir have realized that the much sought after beads of academic and technical excellence, integrity and innovation are rendered important by their scattered, isolated efforts unless they are threaded together by human virtues and values of social responsibility.
Organizations across the globe will stand testimony to their profit Centres beings enriched by the multifaceted DMS managers. As will our own alumni who demand the highest respect and occupy positions of great responsibility in the business metamorphosis prevailing today.
Intake capacity for CAT colleges Jammu Kashmir,The Business School, University of Jammu :- 30+5 (Payment Intake Capacity) = 35 students
---
IIM Jammu

IIM Jammu offers PGP (Post graduate Programme)spread over  2 Years  Duration with Semesters  . The New Campus of IIM`S in Jammu oriented in 2015 with IIM Lucknow Being the Mentor . The Quality of Education and Design is by IIM Lucknow . Even the Faculties are From IIM Lucknow campus.The Fees of IIM Jammu offering PGP programme is Rs 10 Lakhs+ Deposits.
CAT Cut off for IIM Jammu.
Minimum CAT 201 5, 2016 Percentile
Category
PGP
Sec.1
(VRC)
Sec.2
(DI+LR)
Sec.3
(QA)
Total
General
75
75
75
80
NC-OBC
68
68
68
72
SC
50
50
50
65
ST
45
45
45
60
PWD
50
50
50
70
VRC= Verbal and Reading Comprehension;
DI=Data Interpretation; LR=Logical Reasoning; QA=Quantitative Ability