A-32A, Sector 62, Noida – 201 309
Uttar Pradesh, India,
Web :- www.jaipuria.ac.in/campuses/jaipuria-noida
Jaipuria Noida Contact Number – 09811004275 , 9910604275
Jaipuria Institute of Management Admission Fees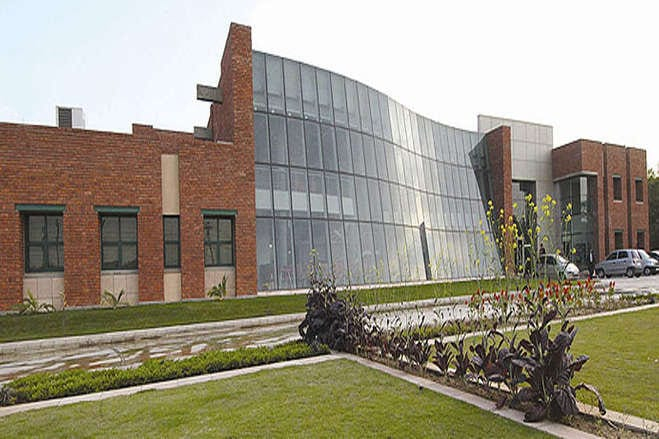 Jaipuria Noida PGDM
Jaipuria Noida Campus falls Under the Renowned Jaipuria Group of Institution . Almost The Group in Education Since 1945 . Jaipuria Educational Group an Diverse Educational Field and into other  Business Verticals Too. An almost largest Educational Group in Northern India Offering management Education . Furthermore Jaipuria Noida PGDM are also offered in Lucknow, Jaipur and Indore Campuses . The Aim of  Jaipuria Noida not only to Educate students but empower through effective management education in conclusion .
 Jaipuria Noida PGDM Admission 2022
Most of all Students in Jaipuria Noida feels the PGDM continuously upgraded and quality up-scaled . Jaipuria Noida offers Two Years Post graduate Diploma in Management – General , Service Management and Marketing . PGDM programme approved by All India Council for Technical Education and Association of Indian Universities. Jaipuria Noida also been awarded prestigious A-GRADE rating by NAAC. For getting Direct admission PGDM Jaipuria Noida  student should be either graduate from any approved University in India or Graduating Students can Also apply for Direct admission in PGDM in Jaipuria Noida Campus .
Jaipuria Noida PGDM fees
Most of all Courses by Noida Campus Jaipuria  considered  best Courses offered in Premier B Schools in India . Hence  pragmatic Teaching involved .
Jaipuria Noida PGDM Fees with Specializations HR, Marketing, Finance, Operations, International Business in Total Fees of Rs 11.75 Lakhs for 2 Years most noteworthy.
Direct Jaipura Noida PGDM Admission Process
Aspirants Willing to study PGDM in Jaipuria Noida Campus Need to Update by Call OR Whats App  9811004275 (Jaipuria Whats app Number ). Then They need to apply and Register Either Online paying Rs  750 /- either by Credit Card, Debit Card or Online Money Vallet. If Applying through Mobile APP for PGDM Jaipuria Noida then only Rs 500 Charged .
Aspirants even get the opportunity to fill application form in Campus By paying Rs 1000/ -.
In all Cases Aspirants need to Mention Reference Career Plus for Direct admission in PGDM in Jaipuria Noida finally .
Students Need Mandatory had Appeared for any MBA National Entrance Exam Like CAT / MAT / XAT / ATMA with Not Less than 40 percentile Score for Jaipuria Noida campus Direct Admission PGDM . Furthermore After Successful Form Submitting Aspirants are called  either in Campus or at CA / PI
Most of all Admission in PGDM in Jaipuria Noida Campus almost provided on following bases
Past academic achievements  and
work experience and
case analysis and
personal interview.
 Jaipuria Noida Documents.
Almost all Aspirants need to Bring Print out of the Application form with Reference Career Plus . Xerox Copy of Entrance Score Card along with 10,12 and Graduation available Mark sheets .The Recent Photographs and therefore the student should almost be Dressed in Formals in conclusion . Hence Direct admission in PGDM Jaipuria Institute Noida bears No Extra Fees.