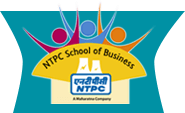 Address : Noida-Greater Noida Expy, Film City, Sector 16A,
Noida, Uttar Pradesh 201301
Website : www.ntpc.co.in
NTPC Noida – NTPC School of Business
NSB Noida is being started from Power Management Institute (PMI), Noida. the apex training, learning and development institute of NTPC Noida. PMI's primary responsibility is to equip their employees with the appropriate knowledge, skills and attitude which now need to be further strengthened to face the increasingly complex challenges.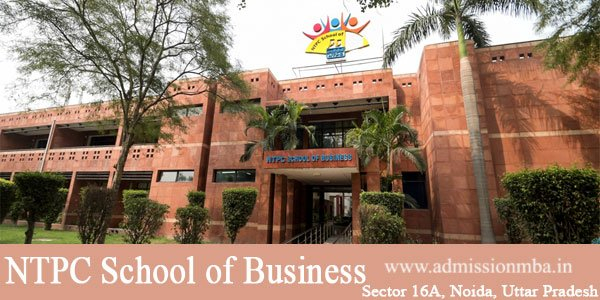 NTPC School of Business
has floated PGDM Executive which is aimed at enhancing the capabilities and competencies amongst managers and executives working at different levels in power & energy sector. NSB Noida expected that the candidates shall be able to leverage the unique positioning of the school to develop themselves as world class business leaders in power & energy sector.
PGDM College in Noida
 NTPC School of Business
Establishment Year
Phone
011-26344275 | 9811004275
Website
 nsbnoida.in

NTPC College Delhi NCR Campus in

NTPC College Affiliation

AICTE
 Ministry of HRD, Govt of India

Achievements | Rank

 NSB Noida

NTPC MBA College Offered

Duration

Semesters

NTPC Noida Specialization offered

Supply Chain Management in Energy Sector
Energy Efficiency
Business Excellence

Total Number Seats

for Intake Students -: 120 Seats

NTPC PGDM Fees Structure

NTPC College Delhi NCR Total fee is 15 lakhs for 2 yr. PGDM Course in Experience sharing seminars for peer learning and live industry projects 3 months of internship Tie-ups with international institutions Include in career in the power and energy domain.

NTPC School of Business Cut off

NTPC School of Business Cut off criteria for admission year 2020 :

CAT more than or equal to 70 % Percentile
GMAT more than or equal to 540
XAT more than or equal to 24

NSB Noida Eligibility

Bachelors Degree (First Class) in any discipline or equivalent (10+2+3).
Check Also in NTPC Noida Entrance Exam Percentile

Selection Process

Reservation as per Govt. Rules
NSB noida Location at Google Map
NSB Noida PGDM Fees Structure details for 2019-21
Particulars
Fees in RS.
Initial fee to reserve the seat by 

Sep

5th 2022

Rs 2.00 lakhs
First installment by Oct 

15th 2022

Rs 3.30 lakhs
Second Installment by 

Dec 

31st 222

Rs 3.00 lakhs

Aug 

31st 2023 Third Installment is 

Rs 4.00 lakhs

Dec 

31st 2023 on Final installment 

Rs 4.00 lakhs
Total Fee excluding security deposit
Rs 16,00,000/-
Late fees of Rs

50/- per day

will be charged on all above transactions.
*

Rs 16,30,000

/- includes security deposit component of Rs 30,000/- refundable on completion of the course
# Refund rules (in case of

withdrawal/cancellation of nomination

) will be as per prevailing norms.
NSB Admission Test details :-
The Admission Test is likely to be conducted on Aug , 2019. The duration of the test will be 120 minutes. It will consists of the following sections :
English Verbal Ability and Reading Comprehension: 50 questions
General Awareness: 30 questions
Quantitative Aptitude: 70 questions
The examination will consist of multiple choice questions with four options. One of the four options will be correct. The candidate will score 1 mark for each right answer and will lose 0.25 marks for each wrong answer.
The level of the questions will be equivalent to Standard X syllabus of CBSE or less.
System requirements and steps for taking Remote Proctored online NSB Examination on
Click below link to go to assessment platform.