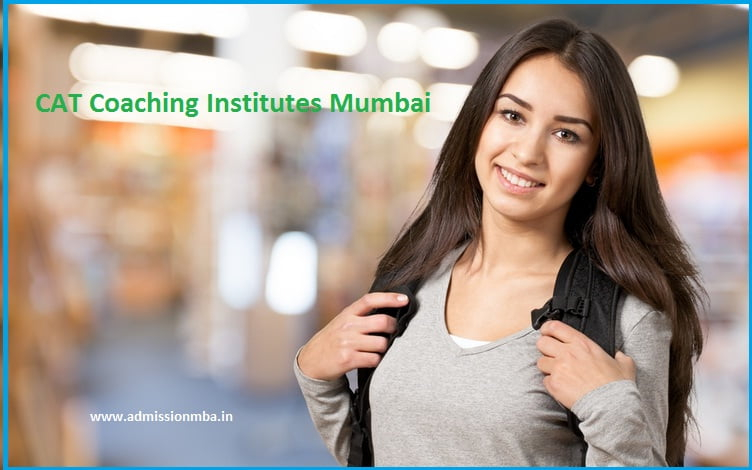 CAT Coaching Institutes Mumbai
MBA is a very popular and Prestigious Masters degree and the students who want to go in management line. They choose this course according to their interest by choosing the Specializations . There are facility to choose one year full time program and two year full time program , 1-3 year part time programs (this program is called as evening program). Correspondence programs and Distance Learning Programs are also available in Top CAT Coaching Institutes Mumbai . MBA or equivalent program from one of the Best MBA colleges in India is the beginning point for a bright future in life . After taking this management degree or courses individual can get fast growth, good salaries remuneration and perks . Young Graduates gets full knowledge of all industry and sectors .
Best CAT Coaching Institutes Mumbai MBA Entrance Exam Preparation
Today competition is tough that s why there are so many  Coaching CAT Institutes Mumbai.CAT Coaching Intitutes provide classes to students and prepare them for various MBA Entrance Exams . Entrance Like (national as well as state level) like the (CAT) Common Admission Test , Management Aptitude Test (MAT) , Common Entrance Test (CET) , Symbiosis National Aptitude (SNAP) Test, Xavier Admission Test (XAT), Joint Management Entrance Test (JMET) and AIMS Test for Management Admissions (ATMA) . The Common Admission Test , popularly known as CAT . It is the most prominent and toughest of all .
Also knowledge , Topic based Intensive Workshops, Topic based Doubt Clearing Sessions, Topic-wise Strategic Guidance , Career Guidance & Mentorship .
 The CAT Coaching Institutes Mumbai Practices .
 CAT Coaching Institutes Mumbai have aptitude tests based on core skills in the areas of Math, English language and logic. The major purpose of CAT Coaching Institutes. Mumbai is regularity in preparation, guidance from faculty and some feel of competition from batch mates in coaching classes before the start of mocks . Coaching Institutes Mumbai also help in knowing the pattern of exams, your strong and weak areas, methods to work on them and information about colleges from faculty, etc. Hence, for first time CAT takers, The CAT Coaching Institutes Mumbai is suggested unless he/she knows all these beforehand. But, one must join regular mock test series provided by different Best CAT Coaching Institutes Mumbai for knowing where he/she stands.
List of  CAT Coaching Institutes in Mumbai :-
Mitul Gada & Associates
Address:Best Commercial Complex, Andheri West, Mumbai – 400058
Cavalier India
Also Servicing in: Mumbai
Tara Institute
Address:101/B, Vertex Vikas, Near Railway Station, Andheri East, Mumbai – 400069
Geebee Education Pvt. Ltd.
Address:223, 2nd Floor, Vardhaman Market Coop. Soc.,Above Gurukrupa Glasses, Sector 17, Vashi, Mumbai – 400705
T.I.M.E. Authorized Franchisee
Address:4, Mahadev Baug, 82, Old Nagardas Road, Near Chinai College, Andheri East, Mumbai – 400069
Study Circle
Address:C1/247, 2nd Floor, Manpada Road, Ram Nagar, Kasturi Plaza, Dombivali East, Mumbai – 421201
Vibuddh Classes
Address:B/208, Shree Samarth Palaza, RRT RO, Beside Ganatra Hospital, Mulund West, Mumbai – 400080
Focus Competition Zone
Address:2nd Floor, Reti Bhawan, Dombivali West, Mumbai – 421201
Career Crafters
Address:No. 322, Bb Wing, Third Floor, Near HDFC Bank, Vardhaman Chambers, Navi Mumbai, Vashi Sector 17, Mumbai – 400703
Right Direction
Address:Zear's Business Centre, God Gift Tower, 4th Floor, S.V. Road, Bandra West, Mumbai – 400050
Bureau of Overseas Study
Address:108, Sai Sangeet, 368 Linking Road, Khar West, Mumbai – 400052
Career Institute Since 1990
Address:B-5, Ground Floor, Cosmos Park CHS, MG Road, Borivali East, Mumbai – 400066
Planet E
Address:Civic Center, Dastur Wade, Cross Naigaon Road, Dadar East, Mumbai – 400014
Excel Academy
Address:202, Patel Shopping Centre, Malad West, Mumbai – 400058

CAT Coaching Institutes Mumbai

Geebee Education Pvt. Ltd.
Address:501, Ishan Arcade No. 2, Behind Kumar Shirts, Gokhale Road, Thane West, Mumbai – 400602
Endeavor Careers Pvt. Ltd.
Mumbai
Toppers Academy
Address:JN2-43,A5,SEC-9, Vashi, Navi Mumbai, Mumbai – 400703
CEFL – Centre for English & Foreign Languages
Address:F2/A5, Sector 3, Nerul, Navi Mumbai, Mumbai – 400706
ProGATE GATE Coaching
Address:No. 517, 5th Floor, Shoppers Point, S.V. Road, Andheri West, Mumbai – 400053
P.A.G.E. – Prashant Academy of GATE Education
Address:Flat No. 111, Paradise Tower, Thane West, Mumbai – 401203
4GMAT
Address:412, 4th Floor, Shop Zone, M.G. Road, Ghatkopar West, Mumbai – 400086
Edu Solutions Consultancy Pvt. Ltd
Address:Level 1, Office No. 1226//27, Trade Centre, Bandra Kurla Complex, Bandra East, Mumbai – 400051
DCA Academy
Address:1/A, Anushaya, Parsi Panchayat Road, Pump House, Andheri East, Mumbai – 400069
Competitive Excellence Centre
Address:Omkareshwar CHS, Sector 10, Khanda Colony, New Panvel, Mumbai – 410206
ANK Learning Ventures Pvt. Ltd.
Address:305-307, 3rd Floor, Apple Plaza, Senapati Bapat Marg, Dadar West, Mumbai – 400028
Avon Academy
Address:44 & 45A, Ground Floor, Welfare Chambers, Plot No. 73, Sector-17, Navi Mumbai, Mumbai – 400703,
IIJT
Address:117, Arenja Arcade, Sector-17, Vashi, Vashi, Mumbai – 400703,
Study Overseas Authorized – IBT Center
Address:Floville, Church Road, Santa Cruz West, Mumbai – 400051,

CAT Coaching Institutes Mumbai

Agarwal Classes
Address:22D, Patel Shopping Centre, Sainath Road, Malad West, Mumbai – 400053,
Wisdom Academy
Address:4th Floor, Madina House, Off S.V. Road, Madina House, Andheri West, Mumbai – 400058,
Victory Commerce Classes
Address:Office No. 4, 1st Floor, Patel Shopping Centre, Malad West, Mumbai – 400064,
Impact Academy
Address:601, Venus Tower, Building No. 43, Veera Desai Road, Andheri West, Mumbai – 400058
3D Home Tutors
Address:Office No. 229, 1st Floor, A Wing, Orchard Road Mall, Royal Palms, Goregaon East, Mumbai – 400065,
Infinity Education
Address:302, C.J. Joshi Complex, Station Road, Kalyan West, Mumbai – 421301,
Strikers Training & Consulting Hub
Address:No. 9, 1st Floor, Washington Plaza, S.V. Road, Goregaon West, Mumbai – 400062,
Comcourse Software Training Academy
Address:10 & 11, Great Eastern Galleria, Plot No. 20, Sector 4, Nerul West, Mumbai – 400705,
V.I.E.C.
Address:1108, 11th Floor Gold Crest Business Centre, L.T. Road, Borivali West, Mumbai – 400092,
Cornerstone Language Institute
Address:F2, B3, Sector 11, F Type Shopping Complex, Navi Mumbai, Nerul East, Mumbai – 400706
Jigar Bhatt's Academy
Address:No. 24, Poddar Shopping Centre, S.V. Road, Kandivali West, Mumbai – 400067,
Sujit – Home Tutor
Address:Vishambhar Appartment, Shri Nagar, Thane West, Mumbai – 400601,
Global Management Studies
Address:1/6, Jaykar Smruti, Aarey Road, Goregaon West, Mumbai – 400062,
Athena Training Solutions Pvt. Ltd.
Address:H133, 1st Floor, Sector 3, Airoli, Mumbai – 400708,
Financial Planning Academy
Address:1st Floor, Doulatram Mansion, Kitridge Road, Colaba, Mumbai – 400005,
The Sterling Institute
Address:3rd Floor, S.V. Road, Andheri Station, Andheri West, Mumbai – 400058
Sambodhi Career Academy
Address:3rd Floor, Abhudaya Nagar, Municipal Marathi School, Cotton Green West, Mumbai – 400033,
ACE School for Professional Studies
Address:1st Floor, Mukund Mention, Dadar West, Mumbai – 400028,
Dhruv IAS Academy
Address:No. A209, 2nd Floor, Kasturi Plaza, Manpada Road, Dombivali East, Mumbai – 421201,

CAT Coaching Institutes Mumbai

Manish Private Tuition
Address:401, Shardha Prem Sweets & Park, Mulund East, Mumbai – 400080,
Alfa Tutors
Address:Chintan No. 602, Prathamesh Park, Veera Desai Extension, Andheri West, Mumbai – 400053,
Finovative Solution
Address:3rd Floor, 301, Sai Leela Complex, S.V. Road, Borivali West, Mumbai – 400092,
Vector Science Institute
Address:Room No. 10, Rajeshri Building, Station Road, Chembur East, Mumbai – 400071,
Dnyansadhana
Address:No. 76, Vastu Anand Parsik Nagar, Kalwa West, Mumbai – 400605,
EGE Global Education
Address:No. 1-4, Ground Floor, World Trade Centre, Connaught Place, Delhi-110001, Mumbai G.P.O., Mumbai – 110001,
Jaro Education Coaching
Address:404, RNA Building, Near Ambedkar Garden, Chembur East, Mumbai, 400071, Goregaon East, Mumbai – 400069,
Athena Academy
Address:No. 32, Anand Bhavan, Link Road, Bandra West, Mumbai – 400040
Sunshine English Academy
Address:F1, Gladys Alwares Road, Magiwada, Niharika Shopping Plaza, Thane West, Mumbai – 400010,
Bright Tutorials
Address:Vashi Plaza, Sector 17, Vashi-Navi, Mumbai – 400703,
Prashant Tutorials
Address:B/14, Tarang Gilbert Hill Road, Andheri West, Mumbai – 400053,
Beyondees
Address:No.102, Landmark Chambers, Dawood Baug, J.P.. Road, Andheri West, Mumbai – 400058,
Aaruni Academy
Address:112, 3rd Floor, Raoji Sojpal Building, SK Bole Road, Dadar West, Mumbai – 400028,

CAT Coaching Institutes Mumbai

Raj Science Academy
Address:109, White Field, Flower Valley, Khadak Pada, Kalyan West, Mumbai – 421301,
R.G. Tutorials for NATA
Address:No. A-1104, Jambli Gally, Bhakti Apartment, Borivali West, Mumbai – 400092,
Professional Tutorials
Address:No. 207, Shiv Krupa Commercial Complex, B Cabin, Gokhale Road, Thane West, Mumbai – 400602,
Institute of Banking & Overseas Program
Address:17/B, Bhagyadaya Station Road, Ramnagar, Dombivali East, Mumbai – 421201,
Zero Point Edu Planet
Address:Ground Floor 1, Rupal Apartment, Juhu 10th Road, JVPD Scheme, Andheri West, Mumbai – 400049,
Reliable Education Centre
Address:No. 301, Chendulal Joshi Complex, Kalyan West, Mumbai – 421301
Lala Tutorials
Address:A/203, Jiten Coperative Housing Society, J.P. Road, Andheri West, Mumbai – 400058,
Bright Classes
Address:Vashi Plaza, Vashi Sector 17, Mumbai – 400703
Siddhi Education
Address:Shop No. 5, Shiv Vailabh Road, Dahisar Sanket Apartments, Dahisar East, Mumbai – 400042,
Kalpesh Commerce Classes
Address:Room No. 23, 1st Floor, Parekh Mahal, L.J.Road, Shivaji Park, Mahim, Mumbai – 400016,
Global Study Expert
Address:Borivali West, Mumbai – 400092,
Average 2 Excellent
Address:Plot B -105, Kharghar Sector 12, Mumbai – 410210
ITA Education & Consultants
Address:Shop No. 20, Prajapati Arcade, Sector-15A, New Panvel, Mumbai – 410206,
Sneha Engineering Tutorials
Address:554/10, Sector 2, Near Abbot Hotel, Vashi, Mumbai – 400703,

CAT Coaching Institutes Mumbai

Heena Haldankars Academy
Address:Flat No.12, Mahatma Phule Road, Pooja Society, Vile Parle East, Mumbai – 400057,
Vinay Navdhare
Address:1601, A-Wing, Lodha Casa Ultima, Pokhran Road No. 2, Thane West, Mumbai – 400601,
Genius Proschool Pvt. Ltd.
Address:307, M.G. Road, Off Western Express Highway, Hari Om Plaza, Borivali East, Mumbai – 400066,
Sheetal Academy
Address:No.11, Gurukripa Prasad Estate, Tagore Nagar-1, Vikhroli East, Mumbai – 400083,
SMF Educational Solutions
Address:K/403, Ajmal Rama Building, Mira Road East, Mumbai – 401107,
Plus Institute
Address:No. 201, Bhiwandi Wada Terrace, Thane West, Mumbai – 400601,
Maurya Private Tuition
Address:Room No. 3, Mohammed Saffi, Jawahar Nagar, Khar East, Mumbai – 400055,
Vijeta Academy
Address:Above DTDC Courier, Borivali East, Mumbai – 400607,
TSM English Classes
Address:Flat No. 402, Sahil Building, S.V. Road, Bandra West, Mumbai – 400050,
Vision Academy
Address:Gokul Nagri – 1, 90 Feet Road, Thakur Complex, Kandivali East, Mumbai – 400101,
Oxford Academy
Address:2nd Floor, Louiswadi, Manoj Niwas, Thane West, Mumbai – 400604,
Elevate Tuition Centre
Address:Trimuriti Park, B-Wing, Room No. 404, Sector16A, Nerul West, Mumbai – 400706,
Incube Learning
Address:Shop No. 8, Maratha Bhawan, Sector-15, Vashi-Navi, Mumbai – 400703,

CAT Coaching Institutes Mumbai

Hi-Tech Academy
Address:Shop No. 20, L Type Market, 1st Floor, Sector 8, Nerul, Navi Mumbai, Mumbai – 400707,
For Direct Admission in Top MBA Colleges in India click Here