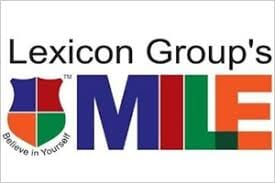 Address-: MILE Tower, GAT no 726, Pune-nagar road,
Wagholi, Pune – 412207 , Maharashtra India
Mile Pune Contact -: 9811004275 , 9250376104
Website-: www.lexiconmile.com
The Institute was founded by the Ex-Director of Symbiosis Institute of Telecom Management, with the support of senior and experienced managers from the corporate sector.
Designed exclusively for students with little or no work experience . Hence the program trains you to appreciate and adapt to different business environments, cultures and market conditions, preparing you for a lifetime of decision-making and leadership.
Lexicon MILE Pune Admission & Fees 2022
The Lexicon MILE Pune MBA course seeks to enhance the students' learning by offering knowledge-building projects in each semester. While enhancing their leadership and communication skills through yearlong committee based initiatives and programs. The Management Program aims to train students to become value based decision makers with a broad strategic vision, social sensitivity, environment sensitivity and capability of assuming higher corporate responsibility and therefore a marked degree of flexibility in interpersonal relationships in Conclusion.
MBA College in Pune
Management Institute for Leadership and Excellence
Location
Wagholi Pune
Establishment
2006 Lexicon MILE is a part of Sukhdev And Kamal Sharma Educational Trust.
Dean
Dr. Susen Varghese
Affiliation
Approved by AICTE, New Delhi
Courses Offered
Post Graduate Diploma in Management
Specialization

Marketing
Research and Business Analytics
Human Resource
Finance
Digital Empowered learning journey.

Additionally students can choose any one of the Electives from:

Entrance Exam
CAT / MAT / XAT / MH-CET / CMAT / GMAT
Lexicon Mile Pune Cut off
50 Percentile in Entrance Scores .

MBA Program

Contemporary syllabus updated every year through a panel of academic and industry experts.
Foundation module aimed at Convergence at the beginning of the program.
Career-focused projects.
High corporate integration in terms of teaching by the best in visiting faculty, corporate interaction series and concurrent bizternships (live industry projects).
Personality development programs, Corporate grooming workshops and Corporate Etiquette programs held periodically to make them industry ready.
Yoga & Meditation programs.
Foreign language (Business German) as a mandatory subject.
Business Excel as a mandatory subject.
Optional Certification Courses in Digital Marketing, SAP and Six Sigma.
Excellent placement track record (both summers as well as well as final).
Uno Research modules to sharpen analytical skills and build research acumen in students.
Consistent and regular student committee driven activities and events, to hone business skills and cater to all round development in students.

Lexicon MILE Pune Fees Structure 2022 – 24

Lexicon MILE Fees Structure
INR 8,00,000/- (Eight Lakh only) for 2 years. Fees
Hostel Fees & Includes

Lexicon Mile Hostel fees

1,20,000/- (Rs One Lakh Twenty Thousand Only)

Tuition Fees, Alumni Fees, Administration Fees, Uniform Fees, Refundable Caution Deposit. Rs 3000/- per trimester Examination Fee Extra.

Certificate Programs

Certification in Digital Marketing from TISS
SIX SIGMA Certification
Certification in Finance from CISI Dual Foreign Language

Lexicon MILE Ranking

Check Details at lexicon mile ranking in India

Outlook ICARE India MBA Ranking 2022
BW Business World Ranking 2022
Times B School National Rankings
Forbes Award
Pride of Maharashtra Award
Integrated Chambers Of Commerce And Industry
Times Men of the year
BBC Knowledge Education
AsiaOne Award
Asia Education Summit & Awards
Lead Lab Leadership Forum
Dewang Mehta National Education Awards
Centre for Education Growth and Research (CEGR)

Training's offered

SAP Training
Advance (Business) Excel Training
Pre Internship/ Placement Training for Two Weeks
Training in Emotional Intelligence
Personality Development & Corporate Grooming
Training in Business Communication
Regular Soft Skills & Life Skills Training
Cross Cultural Training
Conflict Management
Negotiation Skills

Eligibility
Bachelor's Degree or equivalent (10 + 2 + 3) in any discipline with minimum of 50% aggregate marks from a recognized Indian or foreign university.
Lexicon MILE Pune Admission 2022

Previous academic performance +
Entrance Exam Score +
Group Discussion +
Personal Interview.

Scholarships
 Yes, Available
Documents required

A Photocopy of CAT/ CMAT/ GMAT/ MAT/ XAT score card
A Xerox of Graduation Examination mark-sheet (1st & 2nd year mark cards  for 3 yrs degree and 1st, 2nd & 3rd year mark-sheets for 4 year Course , in case applying for Final Examinations)
A Photocopy of Class 10th,12th Certificate
Colored photographs (4 passport size)

Seats  (Intake)
120 (Intake)
GD/PI Cities
Lexicon MILE Pune Campus, Delhi, Bangalore, Pune, Chennai, Goa, Mumbai, Kolkata, Chandigarh, Hyderabad,
Jaipur, Amritsar, Indore, Surat, Bhopal and Ahmedabad.
Lexicon MILE Best

Average

Packages in India
Highest Package
Rs 13.05 lakhs per Annum
Lexicon MILE Best Average Package
completes 100% Placements for 2019-2021 Batch: Avg Salary Rs 6.6 LPA
Number of Companies Visit
Minimum 70 on Average

Lexicon MILE Pune Average package offering Recruiters

AXIS Bank, Bajaj Allianz, Amul India, Credit Sudhar, Secure Now, Sintex, NCord, M3M, AXA, ACI, Octane, 99 Acres, Aditya Birla Group, Apollo India Ltd, Aptech, Café Coffee Day, eClerx, Edelweiss Tokio Life Insurance Ltd, FirstSource, First Naukri.com, Hewlett Packard, HSBC Bank, ICICI Securities, IndusInd Bank, Magicbricks.com, Mahindra and Mahindra, Sahara India, Seasons Mall, Shoppers Stop, Standard Chartered Bank, Syntel, Thomas International, Videocon, Wipro, WNS, Wockhardt and Yes Bank .
Specializations at lexicon Mile Details
Additionally students can choose any one of the Electives from list below:
Marketing
Research and Business Analytics
Human Resource
Finance
Additional Certifications at Mile Pune
Supply Chain Management
Effective Supply Chain meets customer service requirements at the operational cost. It is the life line of any business activity.
Golf Basics
The importance of 'Play the Game' & networking are obvious. This certificate gives an understanding of the basic elements of Golf. ject expert guidance.
German Language
Language connects & brings people closer. The certification is divided in to basics followed by advanced German language.
Digital Marketing
Any Digital marketing activity helps reach out to wider audiences. Hence, it is involved in scaling up of business operations. Fundamental of Digital Marketing covers Search Engine Optimization, Social Media Marketing, Content Marketing and Email Marketing.
MS Office
This certification focuses on mastering Word, Excel and PowerPoint. Employers rate MS Office skill proficiency highly from potential recruits.
Neuro Linguistic Programming (NLP)
NLP is a way of thinking, an attitude of curiosity, learning, and respect for others. It is the practice of understanding how they think, feel, behave, and what results they produce. NLP comes from three different disciplines, all of which are used and explored throughout this NLP certification.
Personal Branding
If you want to promote yourself as a personal brand, this course is for you. It makes no difference whether you are a one-man show, an entrepreneur, or an employee. You will learn how to strengthen your personal brand to increase your market visibility or land a more rewarding job.
Fundamentals of Project Management
This course fulfils the need for a combination of skills, knowledge, methods, and experience of different project management frameworks to achieve its concrete objectives.
Conflict Resolution Maintaining positive relationships with clients and others requires a thorough understanding of conflicting ideas and how to manage and resolve it. This course will teach you how to understand, control, and manage difficult situations as well as how to deal with conflicts effectively.
Basics of Portfolio Management & Crypto Currency Trader Certificate
This course combines the basics of portfolio management with comprehensive crypto currency trader learning. It serves as a road map for your personal and technical/financial cryptocurrency success. This course includes all of the tools you need to be successful with cryptocurrencies and portfolio management.
LinkedIn Learning Institute has provided complete access to LinkedIn Learning to get certified in areas of their interest and at their own pace.
lexicon Mile Pune MBA / PGDM Fees 2022 Details
| Sr. No. | Lexicon Mile Fees | Amount | Fees Payment Schedule |
| --- | --- | --- | --- |
| 1 | Registration Fees | INR 50,000/- (Fifty Thousand Only) | Immediate on receipt of Offer Letter |
| 2 | First Year Tuition Fees (1st Installment) | INR 1,00,000/- (One Lakh Only) | Within one month from Registration Fees Payment |
| 3 | First Year Tuition Fees (2nd Installment) | INR 2,50,000/- (Two Lakh Fifty Thousand only) | On or before Date : 30/06/2022 |
| 4 | Second Year Tuition Fees | INR 4,00,000/- (Four Lakh Only) | On or before Date : 31/03/2023 |
Lexicon MILE Pune FAQ
What is the Course Lexicon Mile offers?
Lexicon Mile Pune offers 2 years Full time PGDM Course, an AICTE approved course with dual specialization
How many Months Internship Mile Pune offers?
Lexicon mile pune offers Minimum 9 months paid internship in final year encompassing long term industry internship to bridge the fresher's work experience and domain knowledge.
Does Lexicon mile pune offers any value added certifications?
Yes, the Institute offers many Certificates and Add on Courses for Overall Development and Knowledge of the Students.
List of Certificate Courses are :-
1. Research Methodology
2. Advanced Excel/ Data Analysis using Excel
3. Geopolitics
4. Supply Chain Management
5. Entrepreneurship
6. HR Analytics
7. Statistical Techniques used in Data Analysis
8. Classes on communication skills
What are the Specializations offered by the College?
Lexicon MILE provides dual specialization in Marketing, Finance, Human Resource Management, Business Analytics.