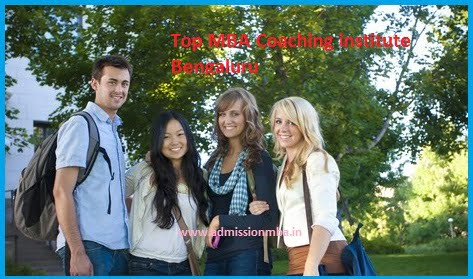 Top MBA Coaching Institute Bengaluru
are famous for preparing students for various MBA Entrance Exams of National and State level. Some of the National level MBA Entrance Exams Like
CAT Common Admission Test
MAT Management Aptitude Test
CMAT Common Management Admission Test
and some of the state level MBA Entrance Exams like UPTU ,I.P etc These Top MBA Coaching Institute Bengaluru  are also well known because of  there teaching pedagogy and regular up dation in the course content. Some of the other common Practices followed by top MBA Coaching Institute  Bengaluru are Mock tests, online tests free and GD/PI sessions for admission in top MBA Colleges in India.
MBA Aspirants who want to Admission in Top MBA Colleges in India of ten get stuck along the way, Top MBA Coaching Institute Bengaluru helps people get un-stuck, Clarifying needs and goals, Resolving all kinds of complex Doubts and Queries, Increasing MBA aspirants personal and collective capacity to become better.
In the era of cut-throat competition, Top  MBA Coaching Institute Bengaluru have become a necessity and a large percentage of students each year get into top MBA colleges in India.
Another advantage of Top MBA Coaching Institute Bengaluru is that they provide guidance to students on crucial matters like how to study, what to study, etc. One is familiarized with question paper patterns, frequently asked questions, important chapters and topics, etc. Top MBA Coaching Institute  Bengaluru cover the syllabus in detail saving time and energy of students in running around, collecting notes and references. Indirectly, are functional in creating a proper study time table for many students. They usually introduce a study routine in a student's life inspiring them to work harder, that too, in the right direction.
List of Top MBA Coaching Institute Bengaluru :-
| | |
| --- | --- |
| Coaching Institute | Address |
| Excelon Learning Centre | Address:No. 2/A/8, 1st Floor, Jaya Nagar 4th T Block, Bangalore – 560041 |
| IMS Learning Resources Pvt. Ltd. | Address:No. 2235, 27th Cross, 11th Main, 1st Floor, 3rd Block, Jaya Nagar East, Bangalore – 560011 |
| IIM | Address:No.1524/59, 8th Main, South End, B – Cross, 9th Block, Koramangala, Bangalore – 560069 |
| Erudite | Address:No. 35, 3rd Floor, Church Gate Building, Church Street, M.G. Road, Bangalore – 560001 |
| Endeavor Careers Pvt. Ltd. | Address:702, 11th Main, 44th Cross, Jaya Nagar 5th Block, Bangalore – 560041 |
| Aim Global Education | Address:Old No. 582, New No. 9, Sri Manjunatha Krupa, 1st Floor, 3rd Cross, 80 Feet Road, Koramangala, Bangalore – 560034 |
| Career Launcher | Address:Shubha Shree Mahendra Tower, 11th Main Road, Jaya Nagar 3rd Block, Bangalore – 560011 |
| Maharishi Institute of Master Management | Address:Heggadagere, Urgpura Post, Bidadi Hobli, Mysore Road, Bangalore – 562109 |
| Time Education Bangalore Pvt. Ltd. | Address:271, 2nd Floor, 14th Cross, CMH Road, Indira Nagar 2nd Stage, Bangalore – 560038 |
| Career Plan | Address:No. 39, Satyakanth Arcade, MKK Road, Rajaji Nagar, Bangalore – 560010 |
| My PrivateTutor.Com | Address:1209, Purbachal Main Road, Haltu, Kolkata-700078, Bangalore City H.O, Bangalore – 560001 |
| Abhinaya Technologies | Address:Singara Complex, 3rd Cross Street, MV Extension, Hoskote, Bangalore – 562114 |
| Academic Council | Address:2nd Cross, 3rd Stage, Arabic College, Bangalore – 560045 |
| Academic Programs & Admissions | Address:3rd Floor, Makam Plaza, 3rd Main, 18th Cross, Malleswaram, Bangalore – 560003 |
| Academy For Career Success | Address:Plot No. C 510, Sena Vihar, Kammanahalli, Bangalore – 560079 |
| All Rounder Institute | Address:Shop No. 3098, 1st Cross, Gayathri Nagar, Bangalore – 560021 |
| Alma Abacus | Address:C.B.I. Road, Ganga Nagar, R.T. Nagar, Bangalore – 560032 |
| Aspire Study Circle | Address:No. 471, 11th Main, Vijaya Nagar, Bangalore – 560040 |
| Assess Pro | Address:Shop No. 956, 1st Floor, 16th Main, BTM 2nd Stage, Bangalore – 560076 |
| BASE | Address:No. CA – 15, 17th Cross, 24th Main, Banashankari 2nd Stage, Bangalore – 560070 |
| BYJU's Classes | Address:No. 101, Money Centre, Hosur Road, Koramangala, Bangalore – 560034 |
| Career Forum | Address:Shop No. 108, 1st Floor, 14th Cross, Margosa Road, Malleswaram, Bangalore – 560003 |
| Career Forum | Address:No. 121, 30th Cross, 7th B Main, Jaya Nagar 4th Block, Bangalore – 560011 |
| Career Launcher | Address:No. 12, 3rd Floor, Anu Arcade, C.M.H. Road, Indira Nagar, Bangalore – 560038 |
| Career Launcher India Ltd. | Address:Srihari Plaza, 3rd Main Road, Sadashiva Nagar, Bangalore – 560080 |
| Career Plan | Address:Infantry Road, Bangalore G.P.O., Bangalore – 560001 |
| CAT GMAT Genie | Address:No. 85/1, 2nd Floor, 19th Main, 1st Sector, HSR Layout, Bangalore – 560102 |
| CL Educate Ltd. | Address:No. 4/3/1&3/2, 3rd Floor, Shubha Shree Mahendra Tower, 11th Main, Jaya Nagar 3rd Block, Bangalore – 560011 |
| CL Educate Ltd. | Address:No. 384/1-1, 2nd Floor, Shri Hari Plaza, 3rd Main, Sadashiva Nagar, Bangalore – 560080 |
| CL Educate Ltd. | Address:No. 363, 3rd Floor, 1st Main, Koramangala 7th Block, Bangalore – 560095 |
| CL Educate Ltd. | Address:No. 96-E, 1st Floor, Venkataramu Arcade, 16th Main Road, Vijaya Nagar, Bangalore – 560040 |
| Edurite Learning Centre | Address:No. 10, 3rd Main, Ashwini Layout, Ejipura, Bangalore – 560034 |
| Edurite Tutorials | Address:No. 6, Old No. 9D, 8th Block, Koramangala, Bangalore – 560095 |
| Edusys Services Pvt. Ltd. | Address:No. 27, 1st & 2nd Floor, 4th Main, 100 Feet Ring Road, Santhosh Towers, J.P. Nagar 4th Phase, Bangalore – 560078 |
| Endeavor Careers Pvt. Ltd. | Address:No. 702, 11th Main, 44th Cross, Jaya Nagar 5th Block, Bangalore – 560041 |
| IMS | Address:No. 5/A, 3rd Floor, KHB Colony, Koramangala 5th Block, Bangalore – 560095 |
| IMS | Address:No. 2235, 11th Main Road, Jaya Nagar 3rd Block East, Bangalore – 560011 |
| IMS | Address:No. 412, 3rd Floor, Soundarya Sampige, 8th Cross, Sampige Road, Malleswaram, Bangalore – 560003 |
| IMS Learning Centre | Address:No. 9, 3rd Floor, CMH Road, Indira Nagar, Bangalore – 560038 |
| IMS Learning Resources Pvt. Ltd. | Address:Soundarya Sampige Complex, Malleswaram, Bangalore – 560003 |
| IMS Learning Resources Pvt. Ltd. | Address:No. 2235, 27th Cross, 11th Main, 3rd Block East, Jaya Nagar, Bangalore – 560011 |
| IMS Learning Resources Pvt. Ltd. | Address:No. 1733/33, 17th Cross Road, Vijaya Nagar, Bangalore – 560040 |
| IMS Test Prep | Address:No. 2235, 11th Main Road, 3rd Block East, Jaya Nagar, Bangalore – 560011 |