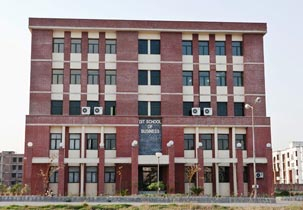 DIT School Business Greater Noida
Address-: Plot no.48 A, Knowledge Park III,
Greater Noida (U.P.) – 201308
DIT Greater Noida Contact.-: 9811004275  , 9250376104
website-: www.ditgnoida.edu.in
A wealth of resources and support services help students get the most out of their time at DIT Greater Noida campus. From well-equipped library to innovative computer technology, students have access to many tools to explore academic interests. The campus offers diverse resources for the student's mind, body & soul and enough flexibility to explore their own distinctiveness.
Theater style classrooms beckon students in their academic endeavors whilst the modern 24×7 wi-fi campus enables students and the faculty to access Internet at anytime of the day in their quest for knowledge.
DIT School Business Greater Noida
DIT is located in Greater Noida, a place having a very large number of students across the globe to pursue education in Engineering, Management, Medicine, Pharmacy, Information Technology, Journalism etc.
The academic programs offered by DIT have evolved through a continuous interaction of the institute with the industry and academia. Structured thematically, it has a high degree of relevance and appropriateness in the current context of globalization and competition.
DIT emphasizes on practical and experimental learning, which makes it a unique experience for students.
DIT has been attracting bright, young talent with diverse backgrounds who are desirous of a career in engineering or management. Learning at DIT is transformative – a developmental experience that combines intellectual growth with deep practical knowledge and sound judgment.
DIT School Business Greater Noida
DIT Greater Noida is a proud host to an array of courses offered under one roof.
Studying after your 10 + 2 is a big decision. That is why, at DIT, we not only offer the most comprehensive range of professionally run courses, but also aim to provide the best, most fulfilling learning experience. Committed to supporting every student throughout their time with us – and celebrating in their success – we achieve excellent placements and know exactly how to help make those long-term ambitions come true.