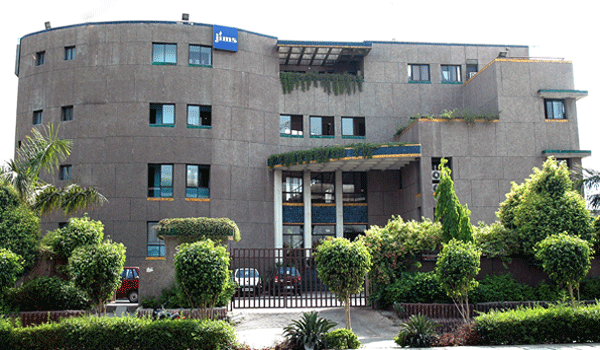 Jagan Institute Management Studies Delhi
Address-: 3, Institutional Area, Sector 5, Rohini,
New Delhi, DL 110085
Phone No.-: 011-26344275, 011-64614275, 9811004275
Website-: www.jimsindia.org
Jagan Institute Management Studies Delhi (JIMS Rohini) imparts professional education at post graduate and graduate levels in the fields of Management and Information Technology.
Jagan Institute Management Studies Delhi
JIMS Rohini has been working for the attainment of a mission: to develop highly skilled and professional human resource for industry and business. From a very modest start, it has now acquire a commendable position as one of the premier institutes of the country in Conclusion .
Jagan Institute of Management Courses Details- :
Our PGDM-Programme approve by the All India Council for Technical Education and accredit from National Board of Accreditation (NBA) for excellence in quality education.
PGDM has also been grant equivalence to MBA degree by Association of Indian Universities (AIU).  PGDM-AICTE approve Two-Year Full Time Programs namely
PGDM – IB ( International Business)
PGDM – Retail Management
JIMS Rohini Others Courses details-:
These are affiliated to Guru Gobind Singh Indraprastha University, Delhi. MCA programme is accredit by National Board of Accreditation (NBA) for both the shifts.
JIMS Rohini PGDM International Business :-
PGDM- (IB) International Business aim at providing the skills requir to compete in the global market and enables students to analyze.  apply principles and skills of economics, finance, marketing and management in the context and environment of international business.
JIMS Rohini PGDM Retail Management :-
PGDM (Retail Management) aims at providing a comprehensive view of retailing. An analysis of the retail environment and exposure to issues and developments in the industry. Providing industry professional who can adapt to the fast changing world of retail.
 JIMS Rohini Fees Structure 2022-24
PGDM
Total Fee
Rs. 7,95,000 + Rs. 5000 (Refundable security)

Ist Installment

(Payable at the time of admission)
Rs. 2,50,000 + Rs. 5,000 Refundable security
IInd Installment
Rs. 1,75,000 Payable by 19th November, 2022
IIIrd Installment
Rs. 2,10,000 Payable by 8th July, 2023
IVth Installment
Rs. 1,60,000 Payable by 18th November, 2023
PGDM-IB
Total Fee
Rs. 7,95,000 + Rs. 5000 (Refundable security)

Ist Installment

(Payable at the time of admission)
Rs. 2,50,000 + Rs. 5,000 Refundable security
IInd Installment
Rs. 1,75,000 Payable by 19th November, 2022
IIIrd Installment
Rs. 2,10,000 Payable by 8th July, 2023
IVth Installment
Rs. 1,60,000 Payable by 18th November, 2023
PGDM-Retail
Total Fee
Rs. 7,95,000 + Rs. 5000 (Refundable security)

Ist Installment

(Payable at the time of admission)
Rs. 2,50,000 + Rs. 5,000 Refundable security
IInd Installment
Rs. 1,75,000 Payable by 19th November, 2022
IIIrd Installment
Rs. 2,10,000 Payable by 8th July, 2023
IVth Installment
Rs. 1,60,000 Payable by 18th November, 2023