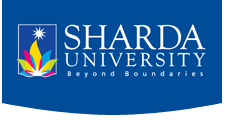 Address-: Plot No. 32-34, Knowledge Park III,
Greater Noida, UP 201306, India
Phone No.-: 9811004275 , 9250376104
Website-: sharda.ac.in
SU Greater Noida  is a leading Educational institution based out of Gr.Noida Delhi NCR .  A venture of the renowned SGI group the University has established itself as a high quality education provider with prime focus on holistic learning and imbibing competitive abilities in students . The  University is approved by UGC and prides itself in being the only multi-discipline campus in the NCR, spread over 63 acres and equipped with world class facilities .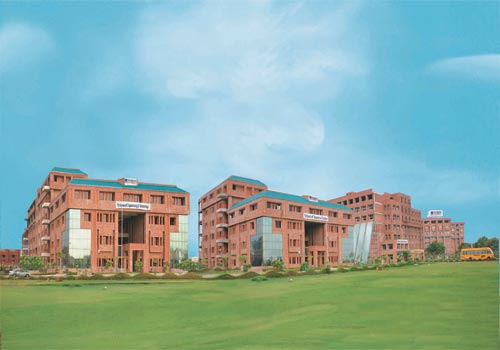 Sharda University Greater Noida
MBA College Greater Noida
SU
Location
Greater Noida
Date of Establishment
1995
Affiliation
UGC (University Grant Commission)
Courses Offered
MBA
MBA Entrance Exam
CAT / MAT / XAT / ATMA / CMAT / UPTU (UPSEE) /SUAT

Sharda University MBA Fees

Sharda University MBA Fees
This table for Sharda University courses and fee structure is made with the latest information. MBA 5,27,800 for 2 years Total fees. Fees Full
Eligibility Requirements
Bachelor's Degree or equivalent (10 + 2 + 3) in any discipline with minimum of 50% aggregate marks from a recognized Indian or foreign university.
Sharda University Admission Procedure
Previous academic performance +Entrance Exam Score +Group Discussion +Personal Interview.
College Scholarships
Yes,Available
Documents required for MBA Admission

A Photocopy of Entrance score card
A Photocopy of Class 12th ,10th Certificate.
Pass Port Size Photographs(4)
Xerox of Graduation Examination marksheet (1st & 2nd year marksheets for 3 year degree holders and 1st, 2nd & 3rd year marksheets for 4 year holders, in case applying for Final  Examinations).
Residence Proof.

 Seats Intake

Double Specialization (with Foreign Tour)-20 (Seats)
Dual Specialisation-30(Seats)
Marketing Management-30(Seats)
International Business-20(Seats)
Banking & Finance-40(Seats)
Health C&H Administration-20(Seats)
Human Resource Management-60(Seats)
Logistics & S.C Management( SafeEducate) —
Banking Services(In Association with Times Pro)-60(Seats)
(Integrated)-20(Seats)

GD/PI Cities
New Delhi, Bhubaneswar, Kolkata, Jaipur, Guwahati, Ranchi, Jamshedpur, Patna, Kanpur, Allahabad, Lucknow, Chandigarh.
Sharda University MBA Course Fees
| | | | |
| --- | --- | --- | --- |
| S.No | Sharda University MBA Course Fees |  1st Year |  2nd Year |
| 1 | MBA – Marketing | 350000 |  360500 |
| 2 | Master of Business Administration | 400000 | 412000 |
| 3 | MBA – Business Analytics | 350000 | 360500 |
| 4 | MBA – Human Resources Management | 350000 | 360500 |
| 5 | MBA – Banking & Finance | 350000 | 360500 |
| 6 | MBA – Health Care & Hospital Administration | 350000 | 360500 |
| 7 | MBA- Fashion Management | 260000 | 267800 |
| 8 | MBA – Entrepreneurship & Family Business | 350000 | 360500 |
| 9 | MBA – International Business | 350000 | 360500 |
| 10 | MBA – Public Policy & Administration | 260000 | 267800 |
| 11 | MBA – Pharma Marketing & Management | 260000 | 267800 |
| 12 | MBA – Supply Chain Management and Logistics with Safeducate | 260000 | 267800 |
| 13 | MBA – Dual Specialization | 400000 | 412000 |
| 14 | MBA – Dual Specialization (with International Immersion Programme) | 260000 | 267800 |