Address-: 1016, DLF Phase 4,Gurugram, 122009
Skyline Gurugram Contact.-: 9811004275  , 9250376104
website-: www.skylineknowledgecenter.com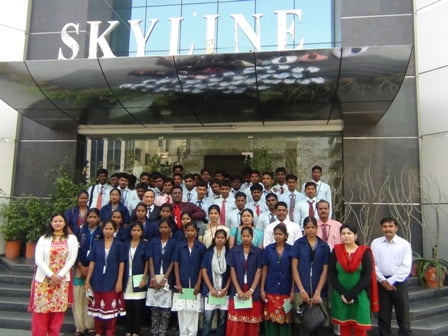 Skyline Business School knowledge Center and actively seeks out new economy pioneering entrepreneurs having passion for enhancing lives of millions of consumers and leaving lasting impact on society. Indian examples being MakeMytrip in travel & hospitality , Snapdeal & Flipkart in ecommerce, lifestyle services sector & Urbanclap in household, Ola in personal transport, Naukri in professional mobility, etc.
Novelty of an idea with scale of impact on consumers, Social ventures, Businesses,  ventures aiming at bottom of pyramid is the criteria for mentoring & funding.
Skyline Business School Management Courses
Skyline Business School Gurgaon PGDM: POST GRADUATE DIPLOMA IN MANAGEMENT
The SKYLINE college PGDM is for those who wish to achieve excellence in management and bring maximum impact for the organizations that hire them. SKYLINE college is one of the best PGDM colleges in Delhi. And will prepare you for the competitive world that awaits you at your job in the industry you choose.
At SKYLINE, PGDM program allows students to get right into the discipline of choice. And excel through our rigorous and extensive courses.  Being one of the best B Schools in Delhi, we create an environment where students can really understand the fundamentals of their disciplines, thus giving them a solid platform for the future.
Our international Curriculum experience allow students to maximize on their investment in SKYLINE's programmes.
Skyline Business School Gurgaon PGDM Eligibility Criteria:
Students Eligibility as given below:
Completed Graduation in any stream with minimum 50 % marks from a university recognized by UGC.
Pursuing Graduation (in final year/semester) in any stream from a university recognized by UGC.
Any Qualifying Examination (CAT, MAT, XAT) score to be specified.
Skyline Business School Please note that this is not mandatory. If you have not appeared for any qualifying examination, then the candidate will have to appear for University Written Test.